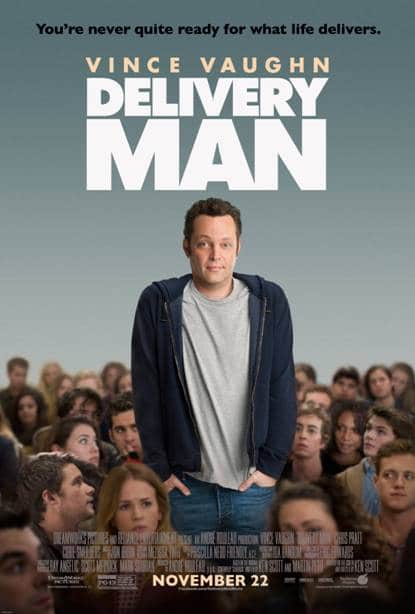 I love going to the movies, I always have.  A place you can escape from distractions, worries and work.  I love all kinds of movies, but I am a sucker for Romantic Comedies.  While I wouldn't characterize Delivery Man as a RomCom but it is a feel good movie.
 From DreamWorks Pictures comes "Delivery Man," the story of affable underachiever David Wozniak, whose mundane life is turned upside down when he finds out that he fathered 533 children through sperm donations he made twenty years earlier.  In debt to the mob, rejected by his pregnant girlfriend, things couldn't look worse for David when he is hit with a lawsuit from 142 of the 533 twenty-somethings who want to know the identity of the donor.  As David struggles to decide whether or not he should reveal his true identity, he embarks on a journey that leads him to discover not only his true self but the father he could become as well.

Cast: Vince Vaughn, Chris Pratt, Cobie Smulders

Director: Ken Scott
I saw the movie with one of my best friends – it was the perfect girls night out.  Vince Vaughan was great.  Loved his character and the foolishness of the 533 children.  I was surprised by the emotion and connection I had to the character and how I felt for his desire to watch out for these kids even though he had never met them.  I love the idea of a man who has never taken responsibility for anything being suddenly forced to grow up and take responsibility for so many.  There are some really funny moments but overall the film is heartwarming and thoughtful. I really enjoyed it.