It might be had to believe, but this recipe just might be World's Best Baked Chicken.
I didn't believe it either.
I've tried other recipes like this that use mayo but I'm not a mayo person and the yogurt is a mellower flavor. The chicken came out cooked perfect with a delicious crispy top.  Yummy!
We love this recipe so much that we make it often. It's one of our favorite chicken recipes because it pairs so easily with any side dish or vegetable.
Plus, it's great for any season as it isn't centered around flavors from one specific season or spice. We want to hear what you love about it!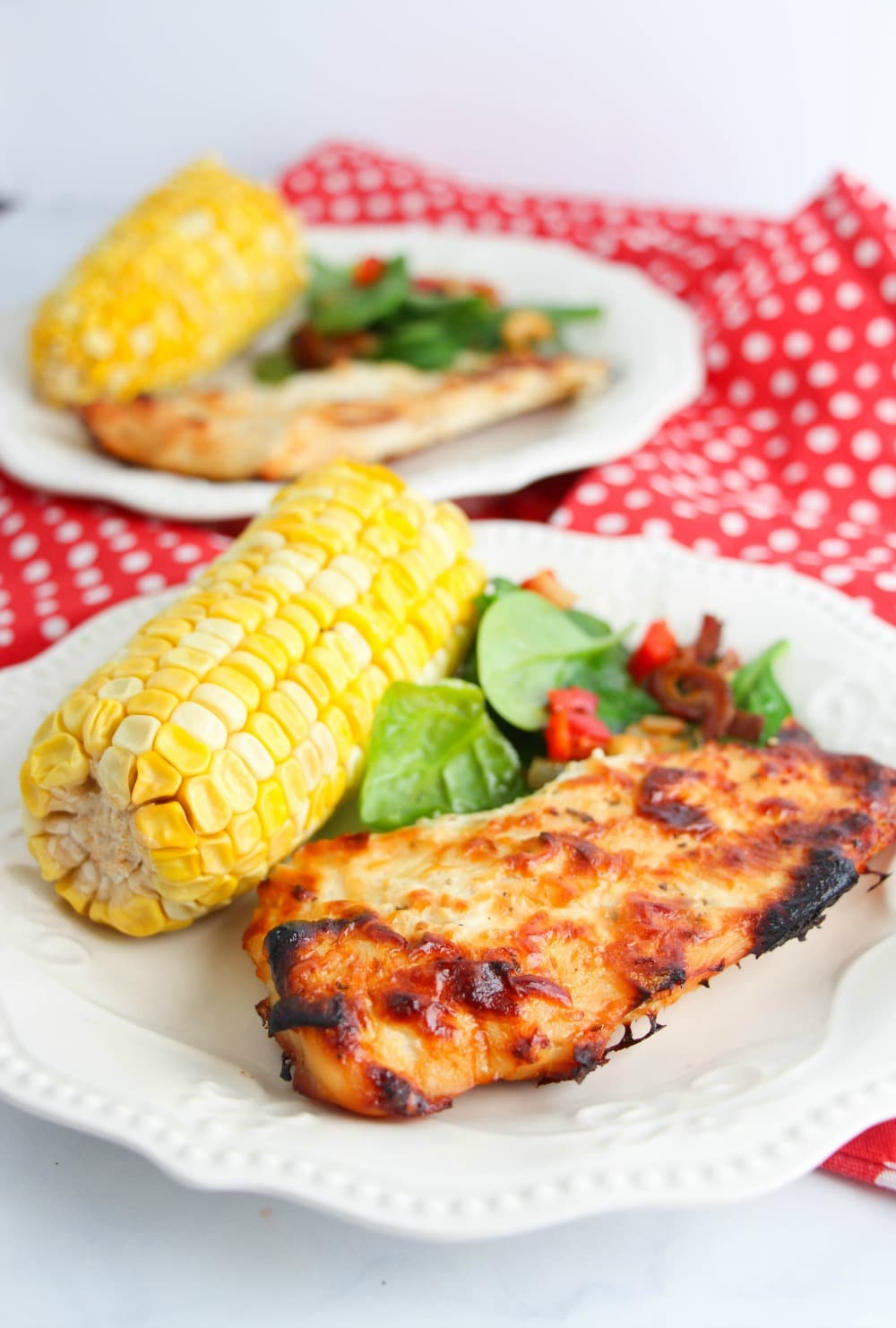 World's Best Baked Chicken Recipe
Step 1:
Butterfly breasts and preheat oven to 375.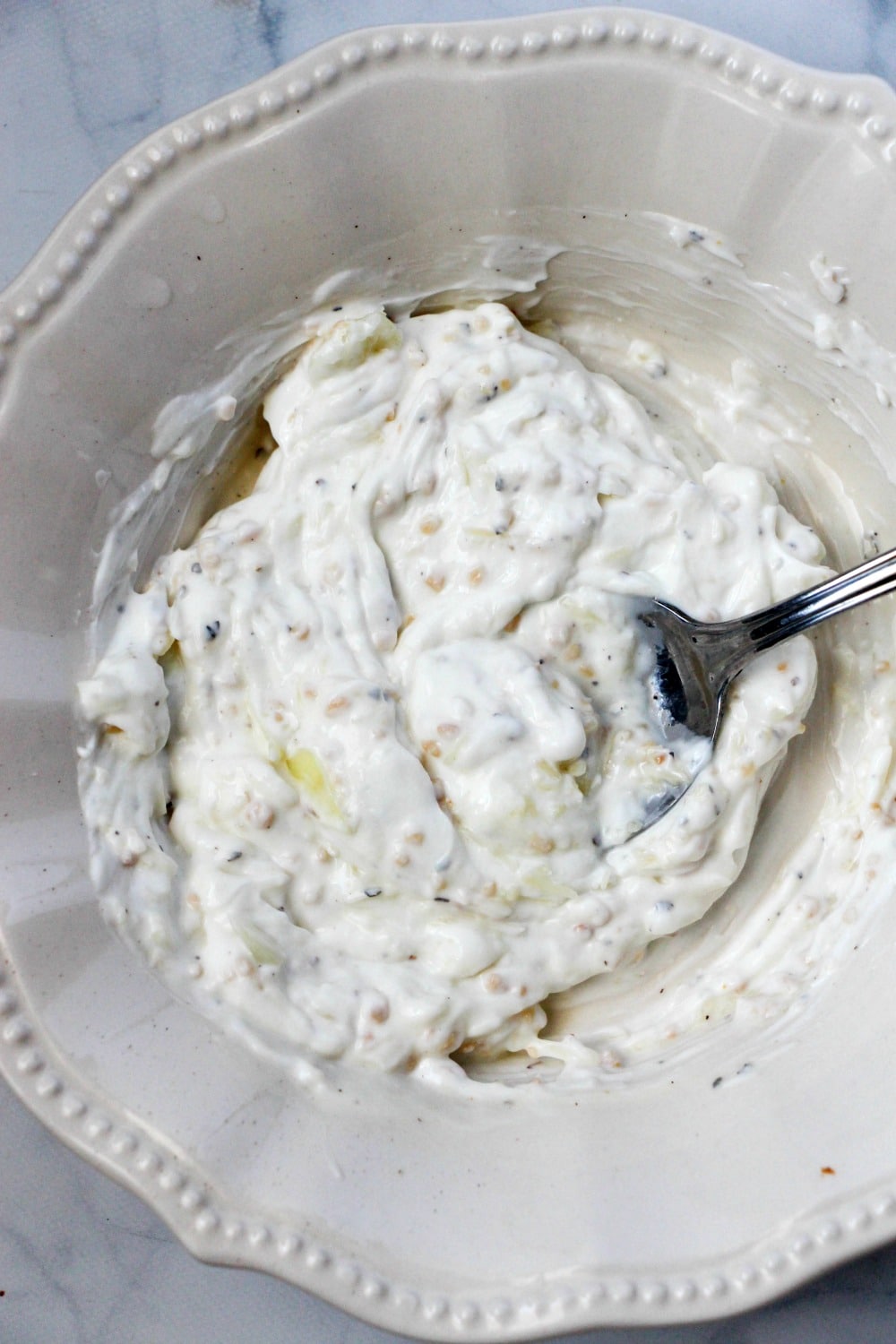 Step 2:
Mix together ingredients in a bowl.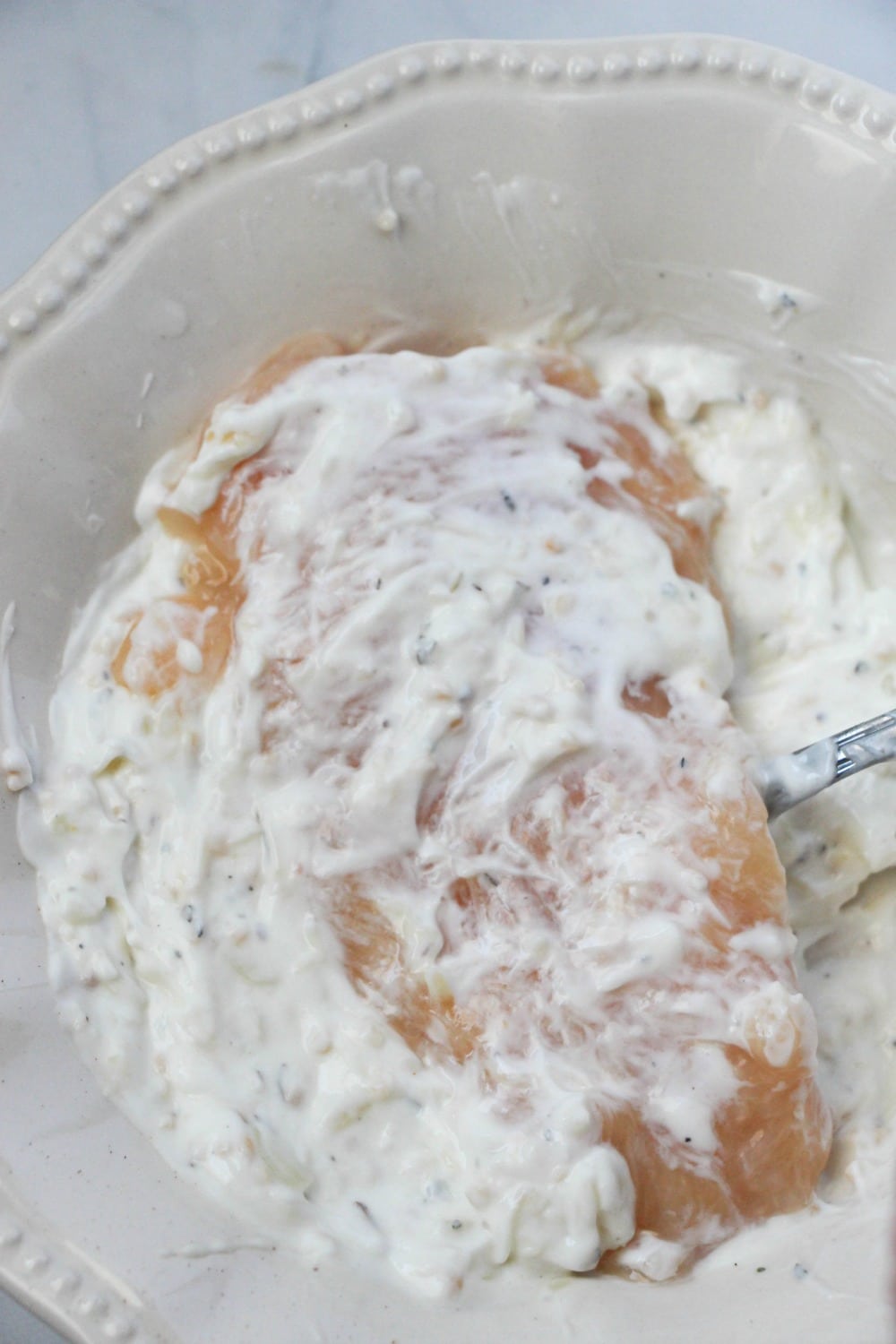 Step 3:
Roll chicken breasts through yogurt mixture and place on a parchment lined cookie sheet.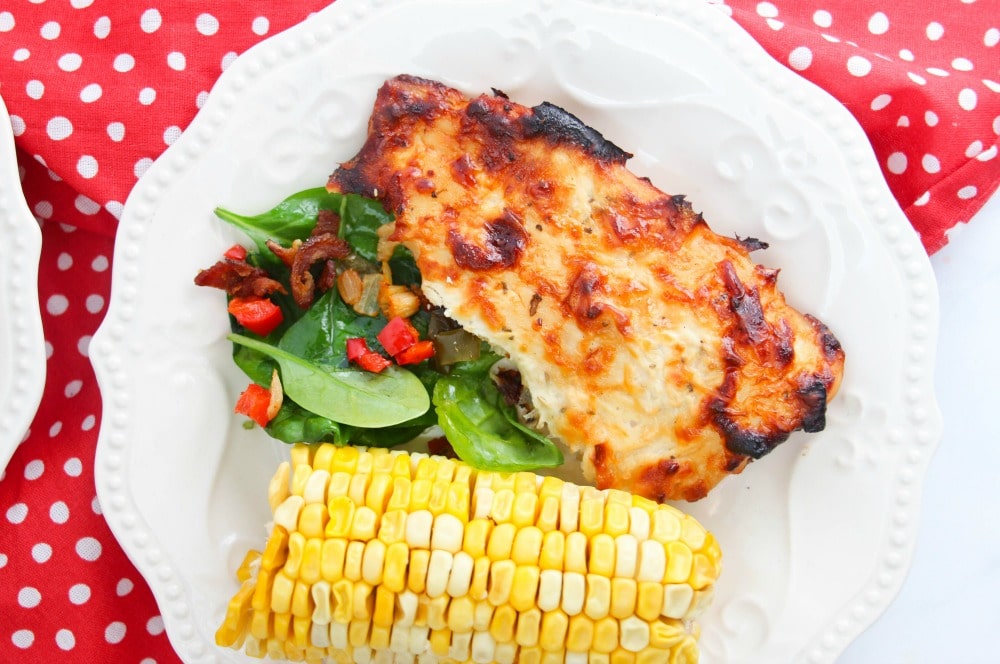 Step 4:
Bake for 30-35 minutes
Step 5:
Broil Chicken for 2 minutes.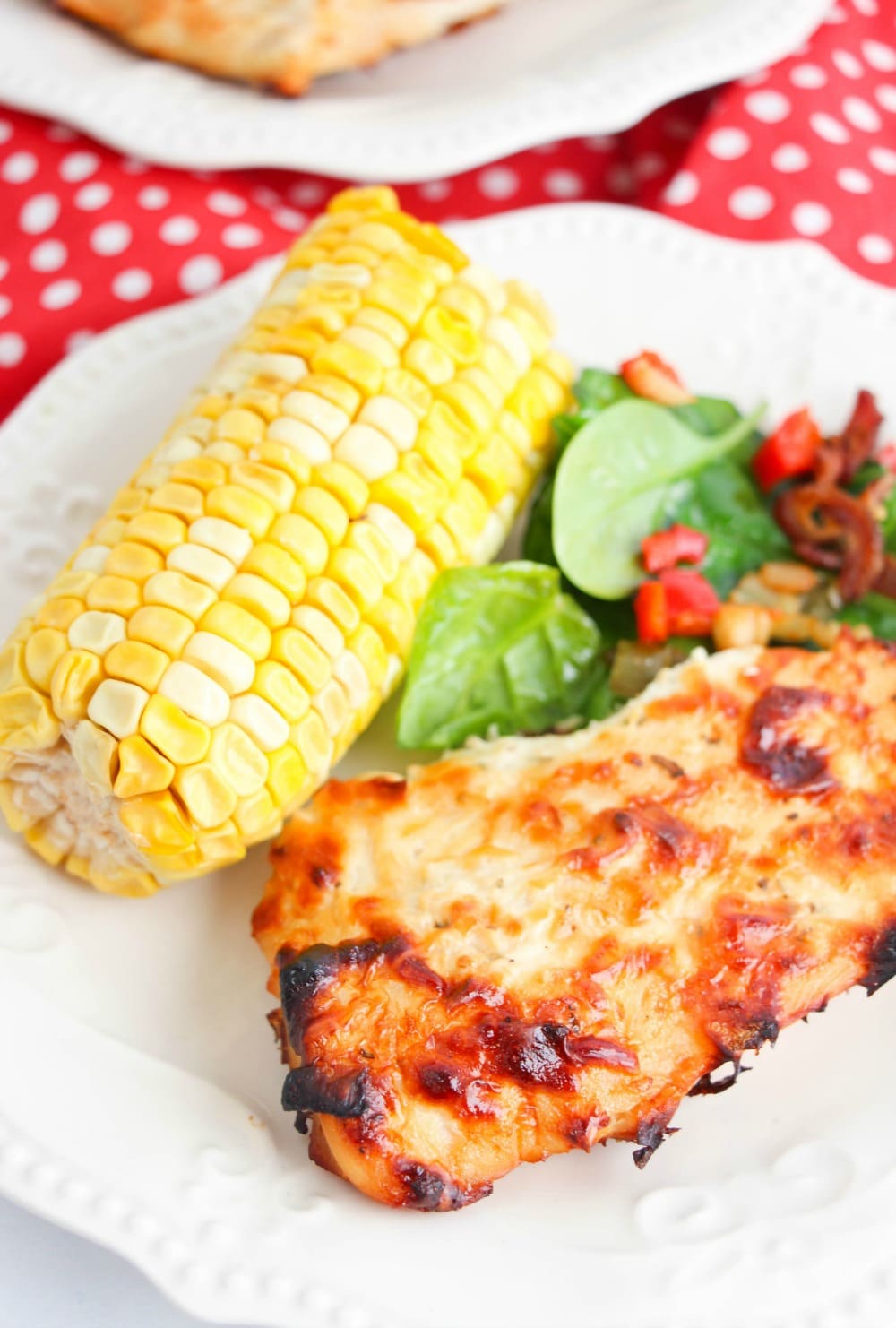 The result is baked chicken perfection. See the full recipe for ingredients and process.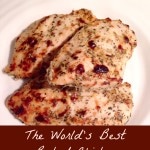 The World's Best Baked Chicken
Easy, delicious and the perfect weeknight meal.
Ingredients
4

chicken breasts

generous 1/2 cup of plain low-fat greek yogurt

generous 3 tbs of grated parmesan cheese

2

tsp.

finely chopped garlic

fresh

1

tsp.

finely chopped onion

fresh

a good pinch of salt & pepper

1

tsp.

dried italian herbs

salt free
Instructions
Preheat over to 375

Place chicken breast in a large resealable bag or between sheets of wax paper and give them a good whack with the bottom of a pan or a rolling pin. Alternately, if they are coming out of the freezer and are still a bit icy, you could butterfly the breasts (and adjust the cooking time accordingly)

Mix the rest of the ingredients in a bowl - taste it, you'll melt!

I took each of my pieces of chicken and pulled them through the yogurt coating on either side. You could just dump it in the ziplock but I really wanted to keep as much of the coating as I could!

Place chicken breasts on a foil lined cookie sheet (so they aren't touching)

Bake for 30-35 minutes

Turn broil to high for about 2 minutes before I took them out so they got nice and toasty on the top.
We know you will love all that this recipe has to offer and the best part? Your whole family will love it. No need to make two different recipes for your family with this.

We know you'll agree that this chicken is the best you've ever tasted.
Have a variation of this recipe?
Let us know in the comments below. We can't wait to try your Best Baked Chicken Recipe.