Toys are some of the most fun things to buy during the Holidays.  For most of us (including me) the Holidays are all about celebrating kids, seeing the wonder and excitement through their eyes.  And, nothing is better than seeing them open up a toy they wanted!
Shortly after having my boys I started shopping at Mastermind Toys online.  I love their selection, variety and the amazing toys they have for kids of all ages.  This Christmas my boys will be getting two amazing gifts from Mastermind Toys – Tegu Magnetic Wooden Building Blocks and Barbara Reid's The Night Before Christmas.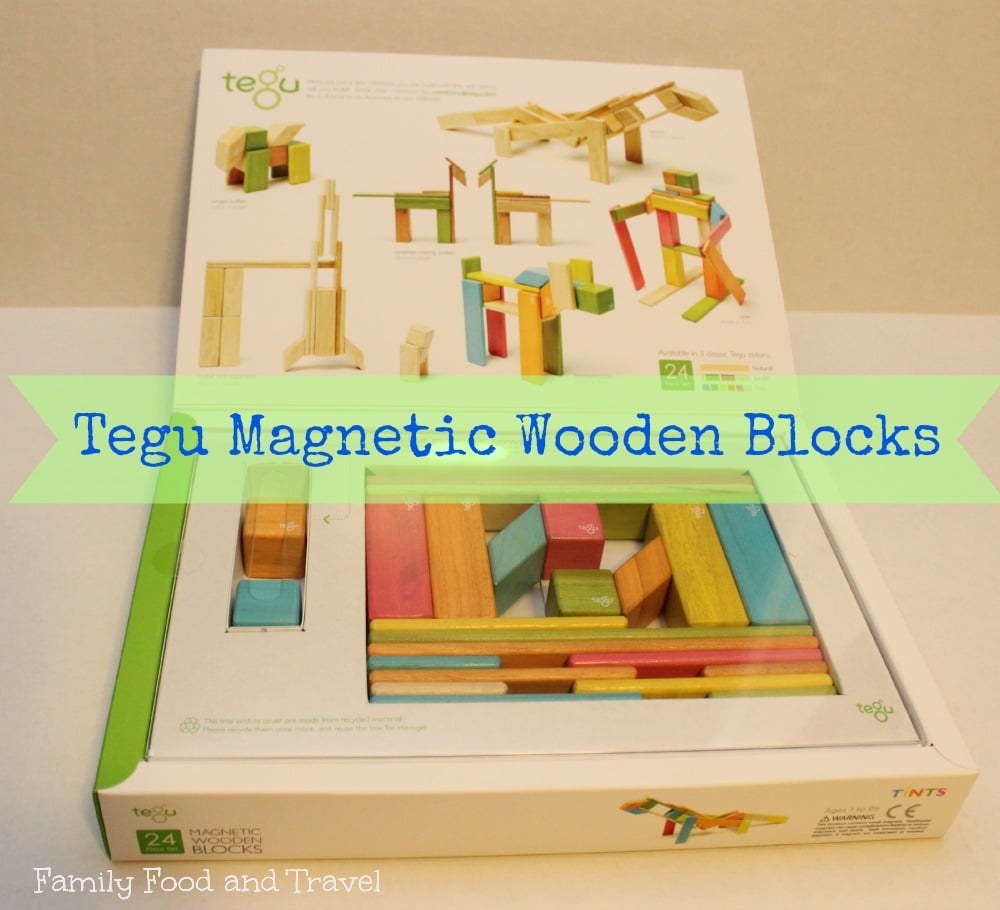 Tegu Magnetic Wooden Blocks are a creative kids dream toy.  They are bright, colourful, easy to use and their magnets allow you to create a variety of designs, creatures and structures.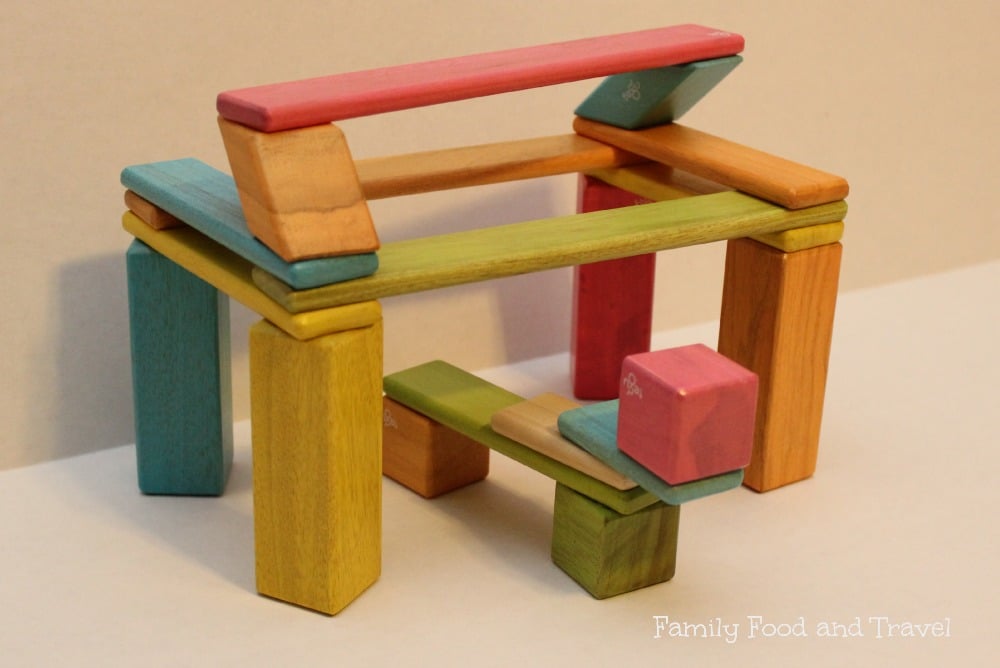 The unique magnets teach children about positive and negative connections and allow for endless possibilities.  As a mother I like that these blocks are wooden, made from environmentally friendly materials and are sturdy enough to withstand twin preschoolers rough play.  While Tegu also offers the sets in earth tones I love this colourful set.
Made of eco-friendly, FSC-certified Honduran hardwoods with safe, non-toxic, water-based lacquers (for colours and clear coats). Tegu Blocks come packaged in a beautifully designed box large and rigid enough to store the blocks for many years to come.

Tegu is dedicated to socially responsible business practices and humanitarian efforts in the Honduran community with reforestation, education and social outreach initiatives.
Reading is a very important part of my boys' day and something they look forward to.  As pre-readers they are working through sounding out words, telling stories and capturing the message of the books we read together.  This Christmas I am excited to share The Night Before Christmas story with them as remarkably illustrated by Barbara Reid a Canadian illustrator famous for her work with plasticine.  From the moment you see this book you will be mesmerized by her creations.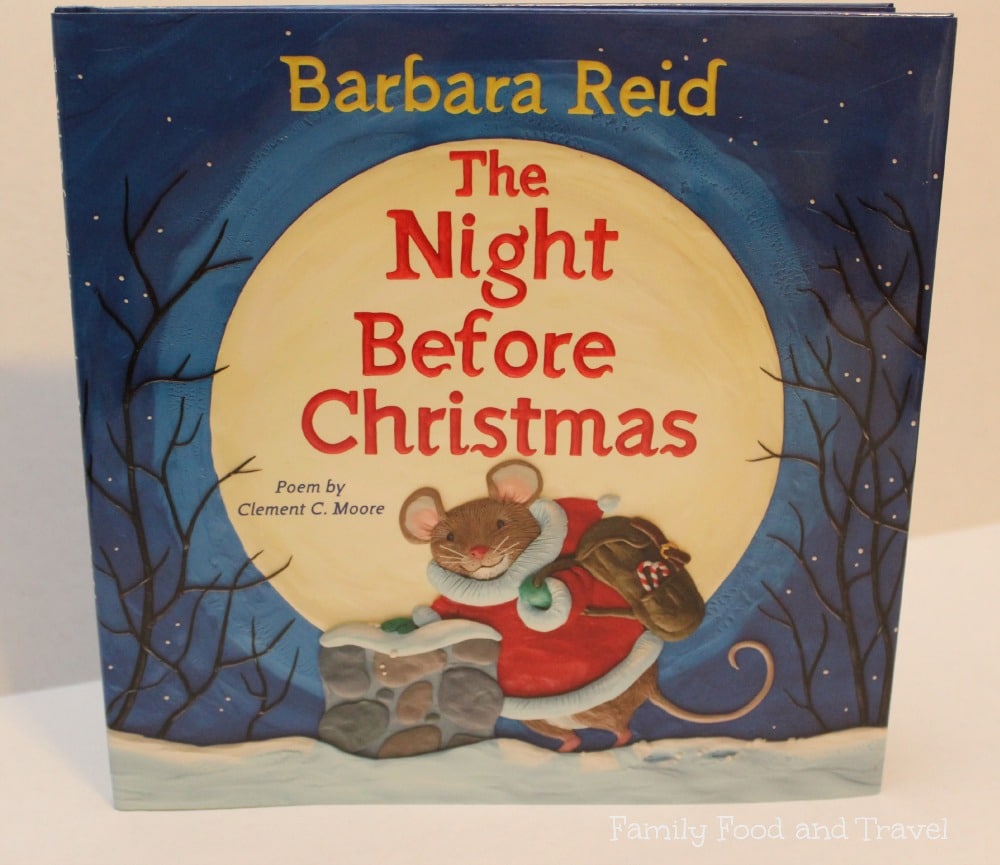 We read Barbara Reid's The Night Before Christmas last night and my boys loved it.  They loved the adorable mice and the age old poem.  I am sure that your children will love this version of the classic tale as much as mine did!
Watch the book trailer here:
Barbara Reid reimagines everyone's favourite Christmas poem in her own extraordinary style, featuring a lively cast of young creatures anticipating the most exciting night of the year! The classic poem is brought to life by her signature Plasticine illustrations, full of humour and astonishing detail, making this a Christmas treasure to read year after year.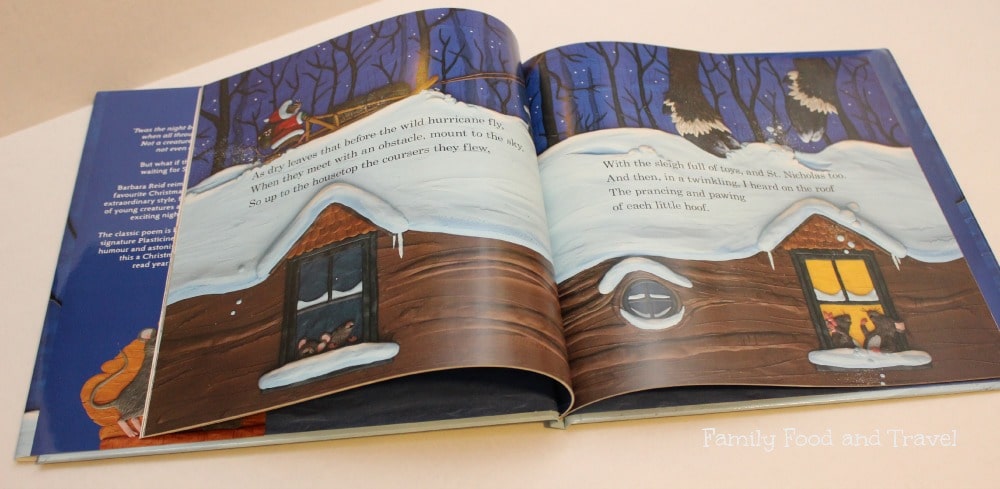 Thinking of something else for the young people on your Holiday List?  Head over to Mastermind Toys and you'll be sure to find something for every child (newborn to 12+).