Boxes of Clementines are always connected to the Holidays for me.  Their sweet juicy ripeness is one of the few fresh fruit treats I look forward to every December.  I have long love eating them in my lunches or as dessert after a heavy meal. I love the smell of oranges that stays on your hands long after you've peeled them.
I wanted to serve clementine wedges to a kids party I was attending this weekend and thought this would be a fun (and easy) way to dress up the clementines and make them a bit more festive. Here are my Chocolate Dipped Clementines:
What you will need:
a box of clementines, peeled and separated
a bag of Wilton Candy Melts (White)
sprinkles of assorted colours
parchment paper or waxed paper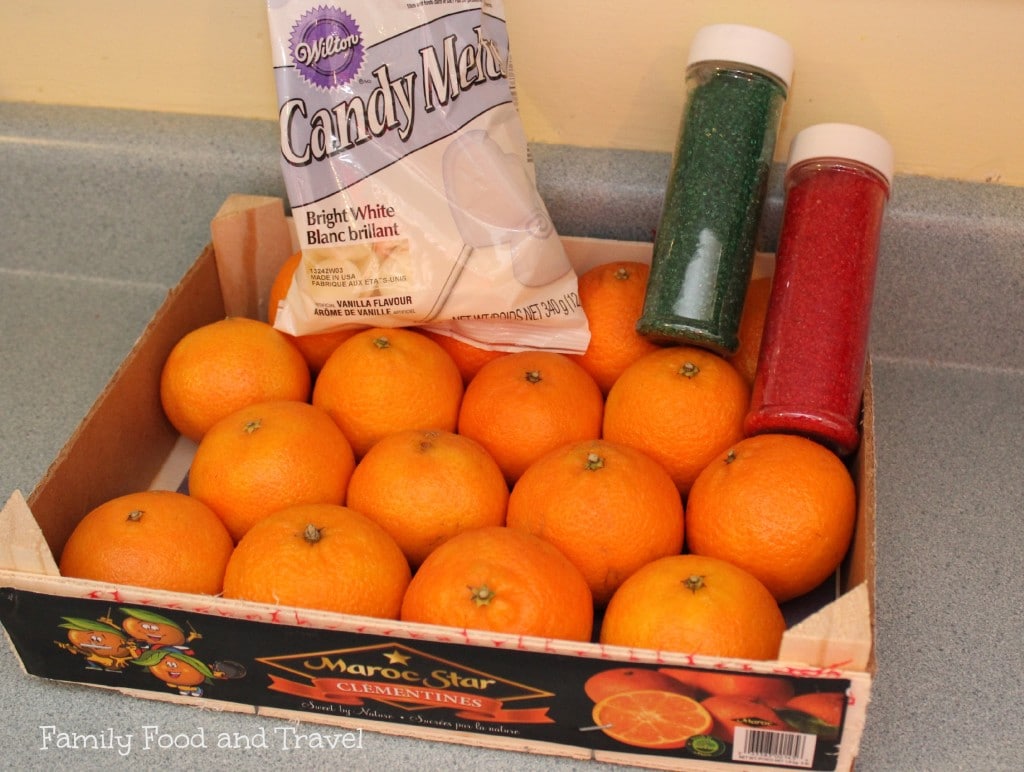 Instructions:
Melt candy melts in a microwave safe bowl.  Coat one half of the clementine in melted chocolate then dip in sprinkles.  Lay on waxed paper (or parchment paper) to cool and set. Repeat until all clementine wedges are laying on the paper to cool.  Once set, serve.