I love Holiday shopping.  LOVE it!  The beautiful decorations, the bright cheery colours, the holiday music – it is all a reminder that the holidays are such a special time of year.  A time to cherish those we love and buy them just the right gift to make their eyes light up.
However, there are three things I dislike about Holiday shopping:
1. Parking.  With everyone shopping at the same time of year the parking at every mall and store is near impossible to get – so you have to park so far away that you can't possible run back to your car to drop off packages midway through your shopping.
2. My Winter Coat.  There is nothing that drives me crazier than dragging my Winter coat along with me everywhere I go.  It's hot, it's bulky and there is no easy way to carry it and still manage to look at gifts and carry bags.
3. Thirsty.  I always get thirsty shopping and never seem to have enough hands to carry a water bottle around with me.  And, too often I don't want to pay for a drink only to have to carry it (and my winter coat) around with me.
This year, these problems all vanished when I was treated to the VIP service of the RBC Avion Lounge at Yorkdale  and all of my dislikes about Holiday shopping vanished!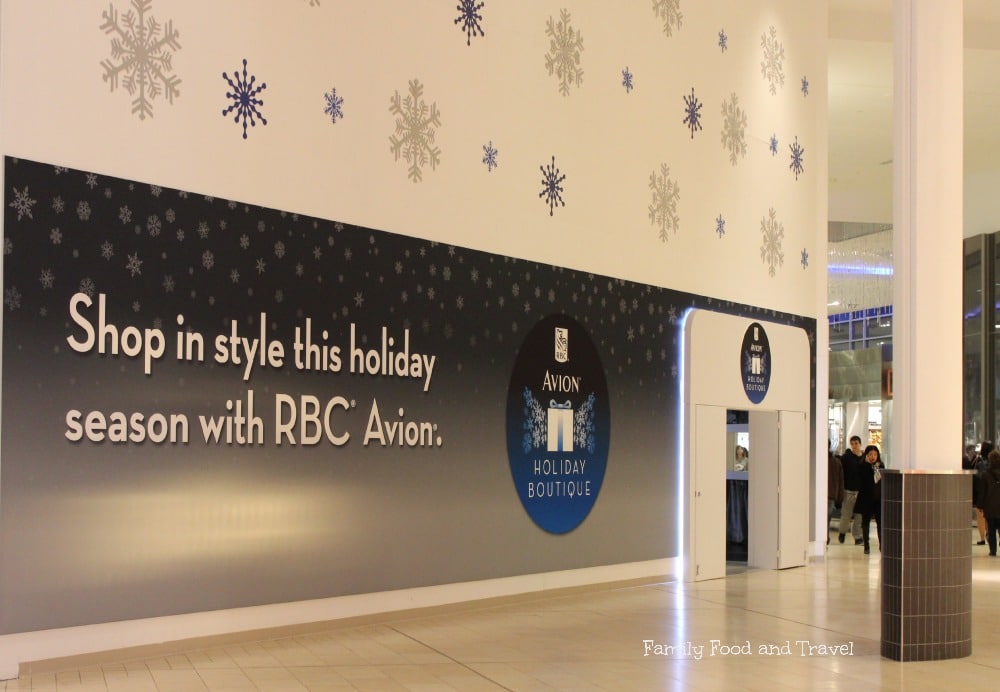 Now I have a whole new level of love for Holiday shopping.  Here are my three things I love about Holiday Shopping as an Avion VIP:
1. Valet Parking.  The whole process of driving into the shopping centre, handing over my car keys and getting my car 'parked' took less than 5 minutes.  A miraculously short time and on a cold, blustery evening I was able to quickly hustle into the Mall without ever getting cold.  Amazing!  And with kids, no worries about walking through the parking lot and looking out for cars, it was really an easy, worry free way to begin my shopping.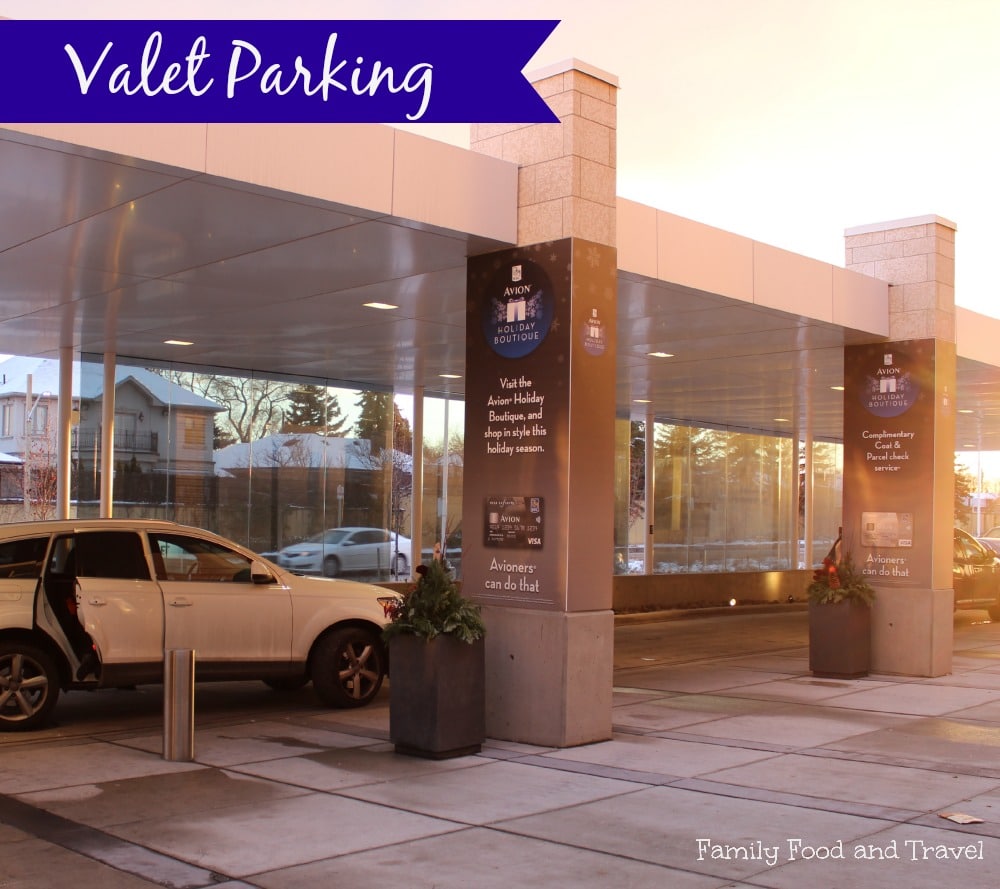 2. Coat Check & Parcel Check Service + Free Gift Wrapping
Winter coat – checked, bags and purchases – checked = no coat and no bags to schlep around the shopping centre.  Hands-free (except for the kids) shopping is a heavenly change.  Plus, with a busy mall and lots of people it is so much quicker and easier to negotiate without arms full of bags. Once your bags at at the RBC Avion Lounge you can choose your gift wrapping and have your gifts wrapped for free while you shop! Such a great way to keep my nosy husband from knowing what his Christmas gifts are!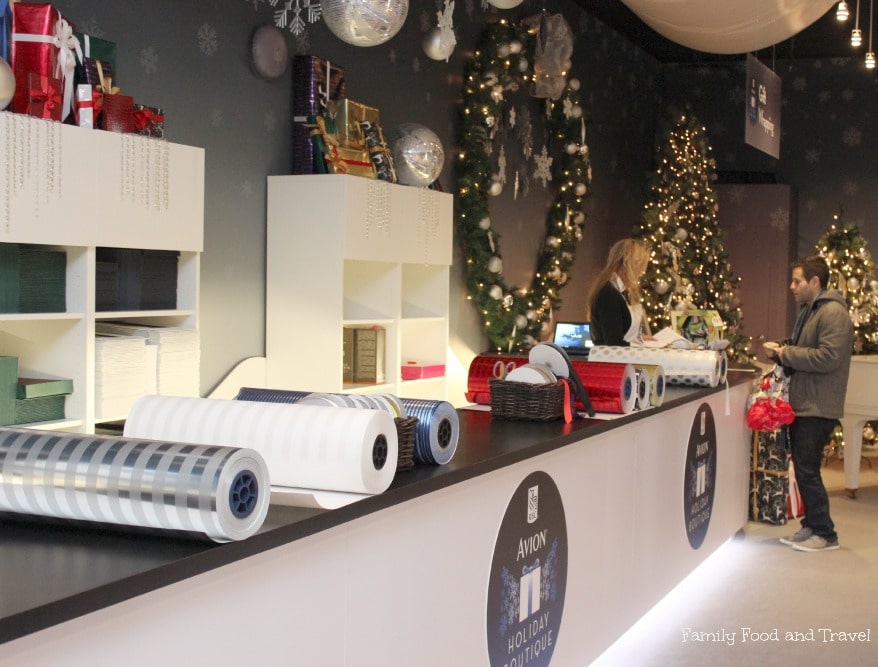 3. Exclusive VIP Lounge and Cafe
Hot Chocolate topped with whipped cream, sprinkles and marshmallows handmade for me?  Yes please!  The Vip Lounge and Cafe were a wonderful oasis from the hustle and bustle of the shopping centre.  They gave me some fresh water, a delicious hot Second Cup beverage, a chocolate and some shortbread to nibble on.  Plus, I was able to sit, relax, look at a holiday magazine and regroup.  It was such a unique and welcome treat.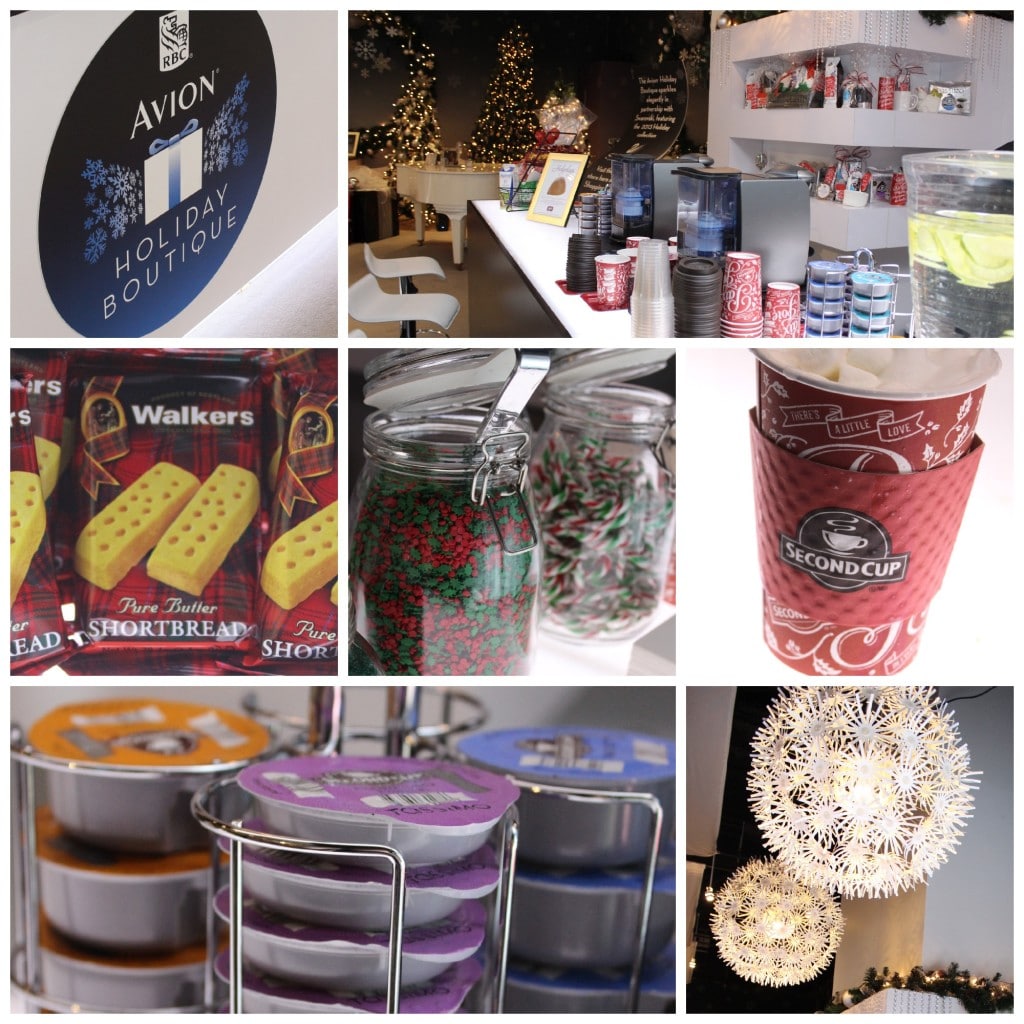 My time at the RBC Avion Lounge made me feel like a VIP. I was treated to everything that could make my shopping experience better and a relaxing oasis to get away from the hustle and bustle of the crowds.  Plus, as an Avioner I felt special and rewarded for my loyalty because of these special perks.  Lounge Access has gone beyond the airport!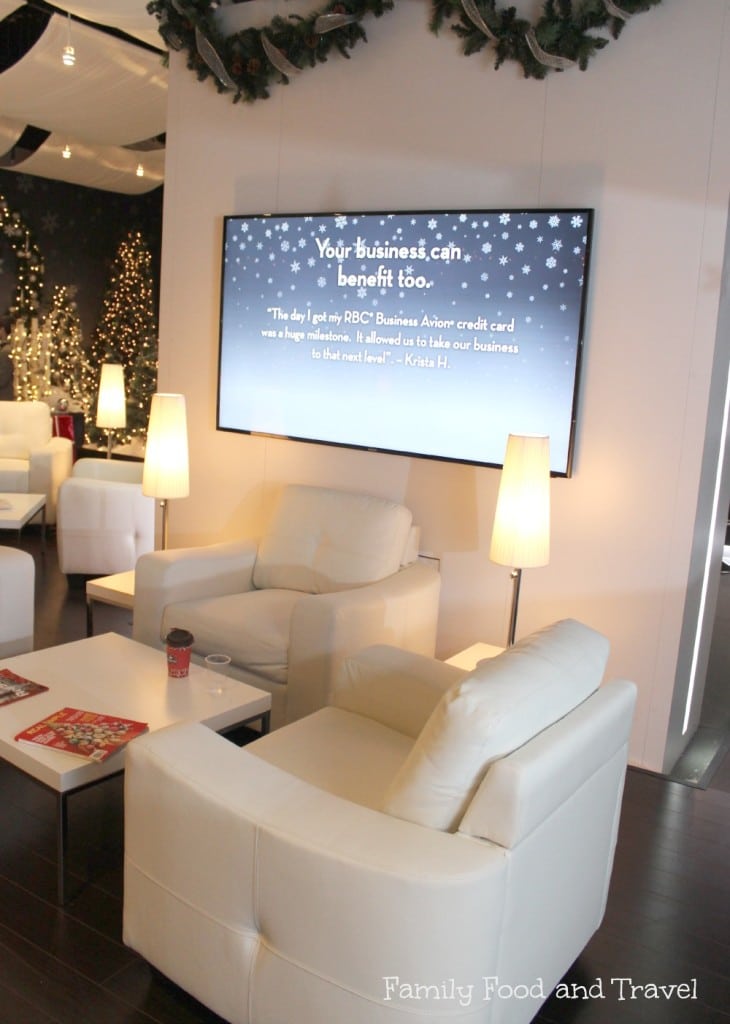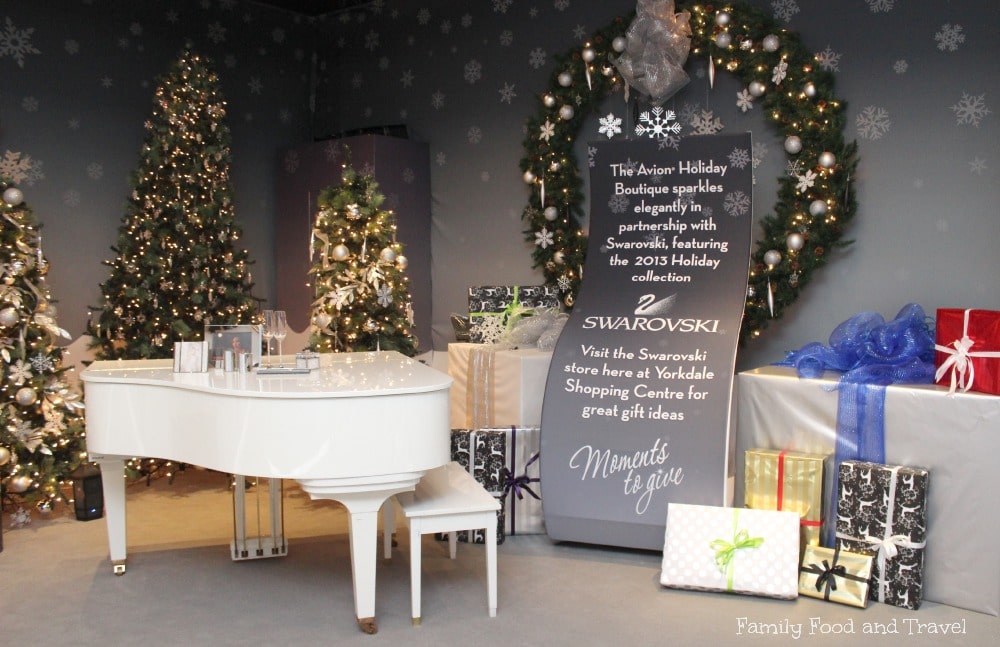 Have you visited a RBC Avion Lounge this Holiday Season?  What was your favourite part?
"Disclosure: I am part of the RBC Avion Holiday Boutique Blogger Campaign with Mom Central Canada and I receive special perks as part of my affiliation with this group.  The opinions on this blog are my own."