Every once and awhile you happen upon a product and you fall madly in love.  Well, as a foodie, that product is the shortbread from The Shortbread Company.  I happened upon these discs of buttery goodness at The Delicious Food Show and loved that they had my two favourite flavours: Lemon and Lime + their delicious Dark Chocolate, Pecan & Toffee Shortbread.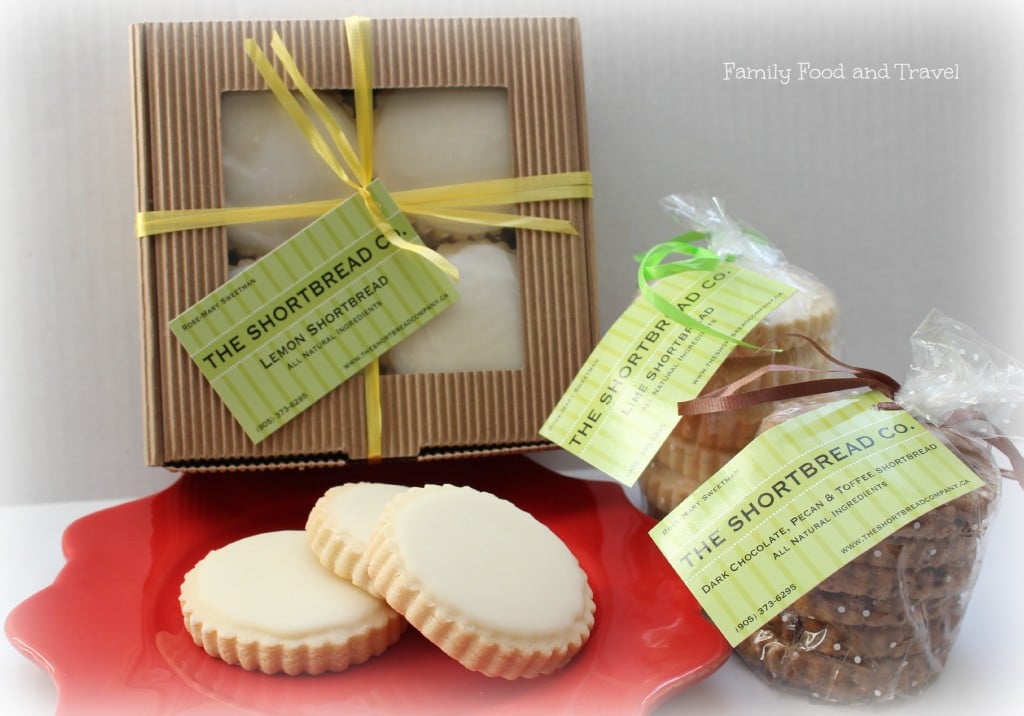 These shortbread are truly spectacular.  They are fresh and all natural.  The cookies have a long shelf life without preservatives and are the perfect gift for your friends, neighbours, teachers, and they a great dessert/treat when guests come over.  If you've ever made shortbread you know it can be a tiring and difficult process.  The batter needs to be just the right amount of butter, of crumbliness and cooked to perfection – not too brown, not too crispy.  The Shortbread Company has perfected this recipe and made truly heavenly shortbread.
The Shortbread Company is a small business created out of the passion of a career-driven Mom.  After commuting for hours to and from Toronto over thirteen years to work in sales she decided to give up the corporate world, and began selling her shortbread at the local Farmers' Market in Cobourg, Ontario – from there a business grew.
You can find The Shortbread Company's products at Pusateri's in Toronto, The Bagel Shop in Ottawa, Herma's Fine Foods and Gifts in Port Hope and Cooke's Fine Foods in Kingston.
The Shortbread Company is now offering Online Ordering.  You can purchase your shortbread and get it delivered to your door!
I'm really excited that one lucky Family Food and Travel reader will win a gift package featuring each of The Shortbread Company's three flavours – the perfect Holiday treat!
Entry-Form