I love apps.  LOVE them!  I have so many fantastic apps on my phone that I had to create folders just to keep them organized.  I was so excited when I found the ShopWise an app by Yellow Pages Group, offered for free, it is perfect for organizing my shopping and finding the best deals around!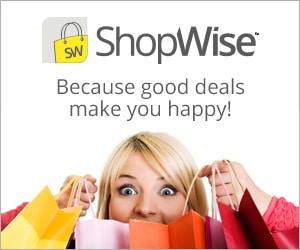 Here's what you get when you download ShopWise (for free) and you can start saving on all areas of your life!  ShopWise allows you to:
Find the hottest deals around you
Look for a particular product, store or brand near you thanks to the localization function
Have the best offers displayed on an interactive map or a dynamic list
Stay up-to-date with the best deals for you
Access the flyers of the most popular retail stores.
Plus with tabs to see the deals in my area, products, stores and brands I can save my choices to "My Stuff" My favourite part is the "Deals" because I can browse by category and find products I would like to buy – hopefully it will lead me to something my mom would like, she is by far the most difficult to shop for on the list!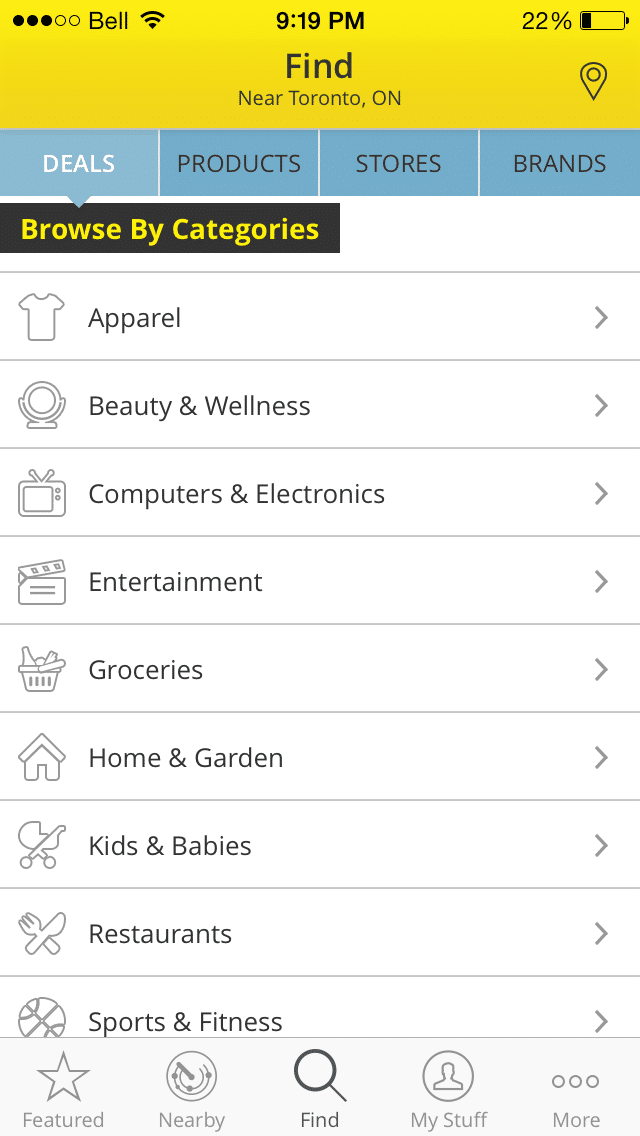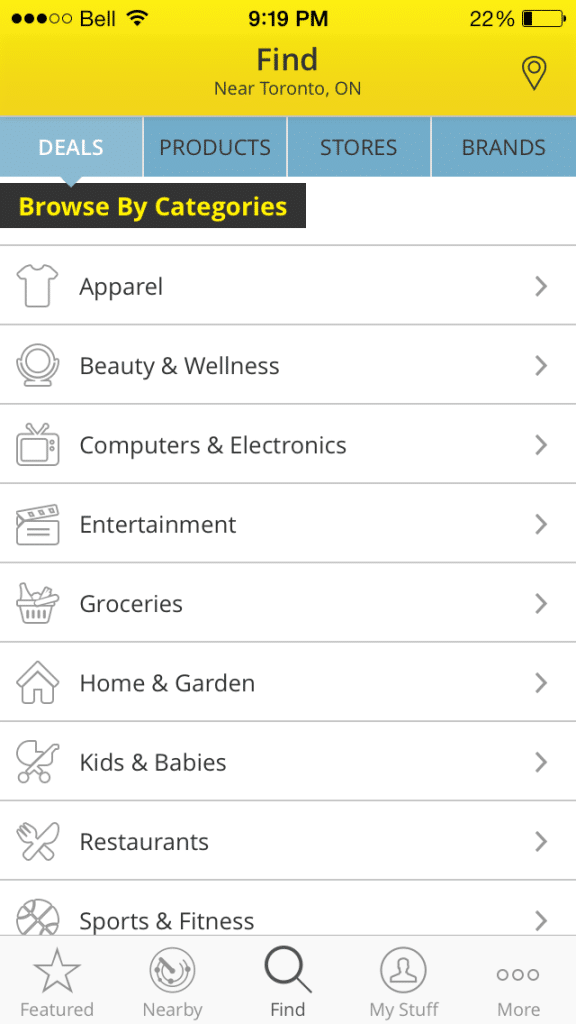 My husband's Christmas list consists of a laptop, new headphones, a new phone…you get the idea…electronics!  I am always on the hunt for great deals on his wish list.  I love the sales that come during the holiday season and with lots of people also searching for deals.  I loved that with this app I was able to see all of the deals in one spot.  And, look what I found…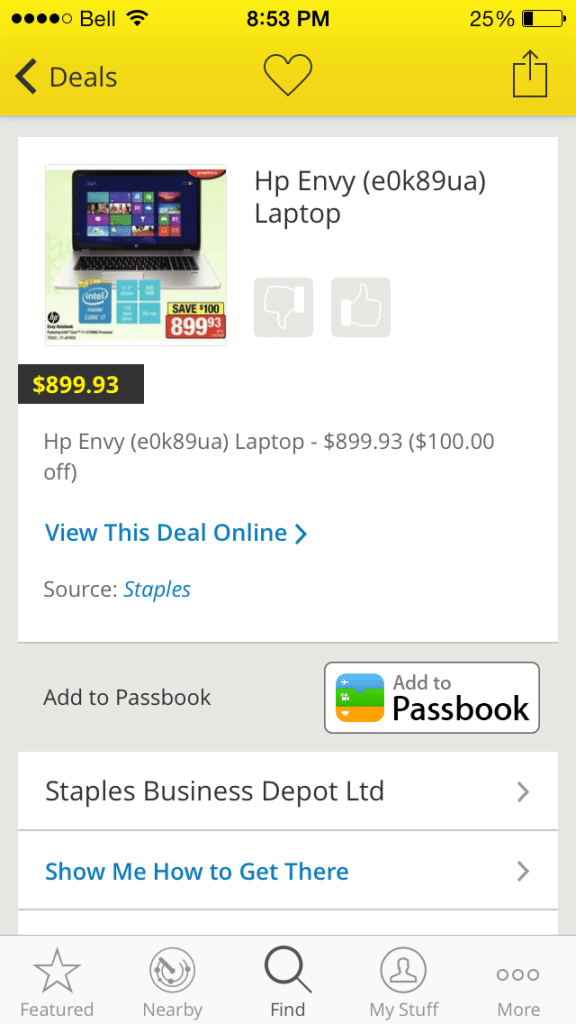 With $100 off this laptop might be the perfect family gift!
Christmas for me is all about cameras – every year I ask for something new for my camera/camera kit.   I have been lusting after the Cannon 24-70mm f/4L IS USM and when I was surfing through Shopwise and found that the lens is on sale at the Canon estore.  I took a screenshot and sent it to my husband :)  It is probably wishful thinking, but I did find it on sale!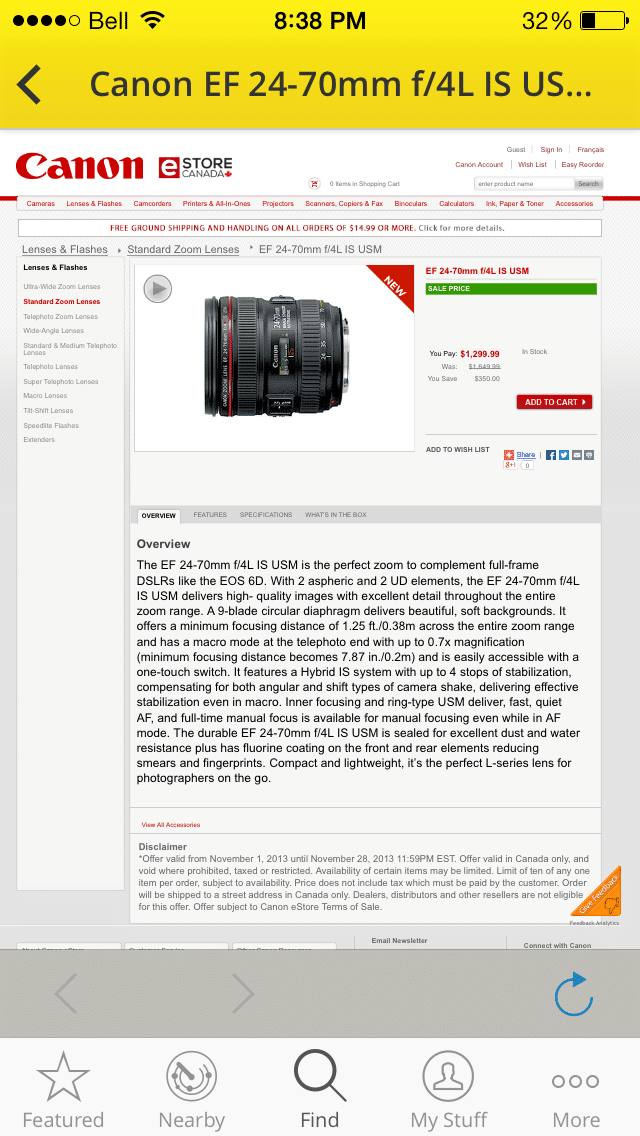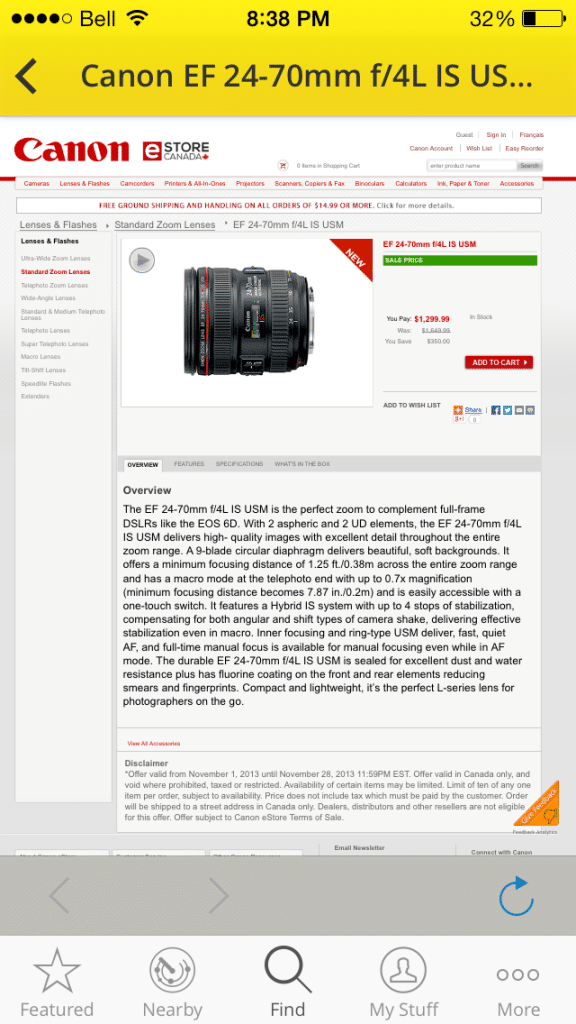 What is one of the many reasons why ShopWise is so fantastic?  ShopWise is powered by Yellow Pages Group – one of my favourite resources for restaurants, stores and businesses.
Download the Shopwise Canada app  on iTunes now and begin shopping!  Don't have iTunes, you can also get the app for Android and Blackberry.
What more info?  Follow Shopwise on Facebook and Twitter