In 2007, I took my first trip to Kenya.  I went not as a tourist, but as a member of a group travelling to a rural community in the Maasai Mara to work on the construction of a school.  Our task was to dig a foundation to build a school building.  I wasn't prepared for all that I learned on that trip – it was truly one of the most remarkable experiences of my life.  I learned about the importance of water, education, livestock and medical care and disease prevention. My work there in that community changed me as a person but also changed the way I look at charity and meaningful gift giving.
I am really excited to be sharing Plan Canada's Gifts of Hope project.  Gifts of Hope are unique gifts that are real projects that change real lives.  Plan Canada Gifts of Hope make fantastic gifts for family, friends, teachers, babysitters, co-workers and other important people in your life.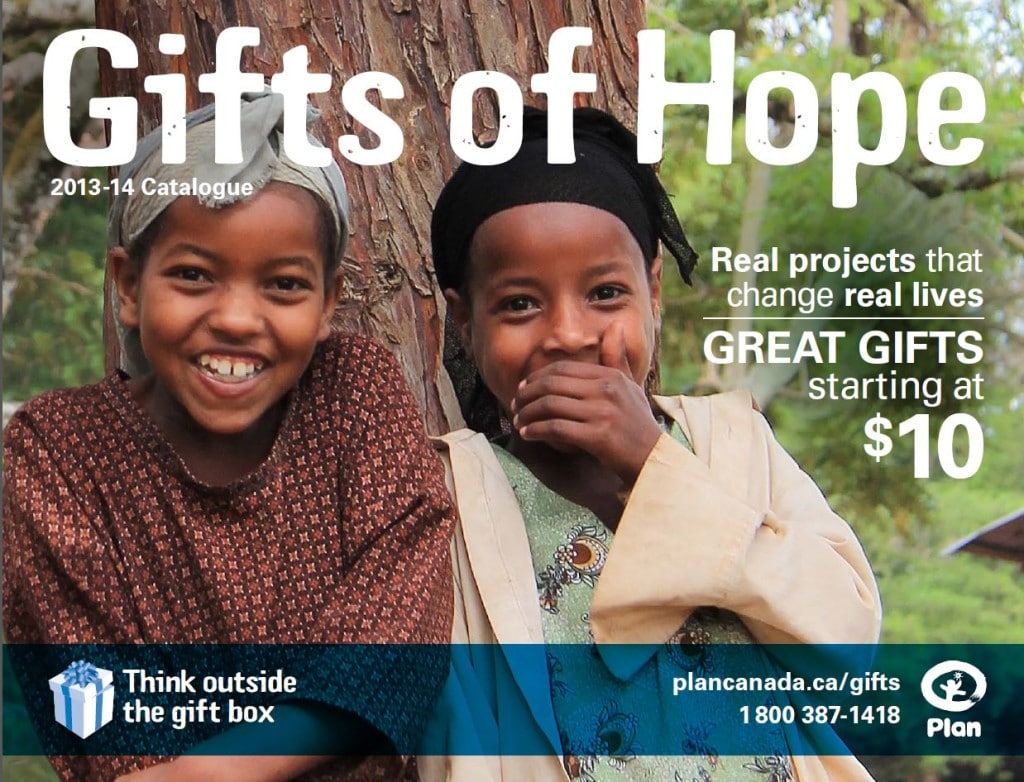 How Plan Canada's Gifts of Hope work:
Each gift that you give turns your money into real projects for communities.  Your donation is used to purchase the items you have bought.  For example, if you choose to purchase bed nets, your $10 will purchase bed nets in a country that needs protection from the mosquitos that carry malaria.
Plus, with matched gifts, what you buy is matched with a donation from a group, organization or government body.  Your $10 for bed nets will be matched 6x, for a total value of $70 – a truly remarkable gift for a small cost to you.
Plan Canada's Gifts of Hope are sustainable, ethical gifts that make a real difference in another person's life.  Your choice can support Education, Livestock, Water, Girls rights & Livelihood.
When you place your order you will receive a free greeting card that can be sent directly to your gift recipient, sent to you to personalize, or you can choose to send an ecard.

Here are some of the remarkable 41 Gifts of Hope you can choose from:
Bed Nets $10
Quinoa Project $35
Clean Water for Families $75
Girl's scholarships $295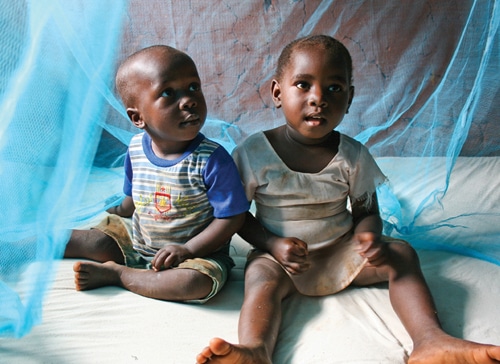 How can you make a difference?  Follow these steps:
1. Choose from 41 Gifts of Hope starting at $10 by visiting www.plancanada.ca/giftsofhope
2. Have your money go further by selecting gifts that are matched by generous funding partners.
In addition to your Gift of Hope you can also add merchandise (i.e. Because I am a Girl t-shirts, paper necklaces etc.) to your purchase making it even easier to do your Holiday shopping and make a difference  abroad.
This Holiday, think outside the box and give an unforgettable gift that will transform lives around the world.
Ordering is easy, simply shop online or call – 1-800-387-1418
Disclosure:  This post was sponsored by Plan Canada.