As someone who travels often and flies regularly I am always double checking my bag to ensure I have all of the necessary cleaning/hygiene products I need before I get to the airport. When I saw this product I was amazed by its clever design, useful packaging and fabulous contents!  Skyready has everything you need to keep yourself safe and healthy on a flight. Perfect for any type of traveller:  business, pleasure, young and old, everyone can benefit from using this kit.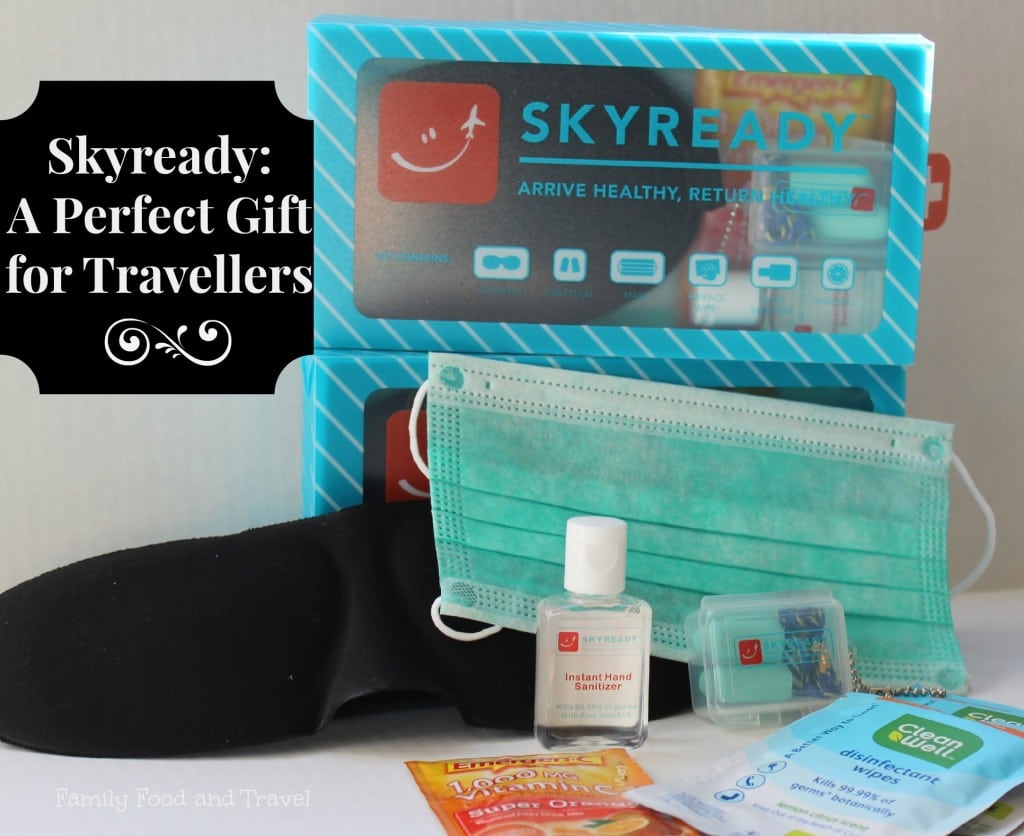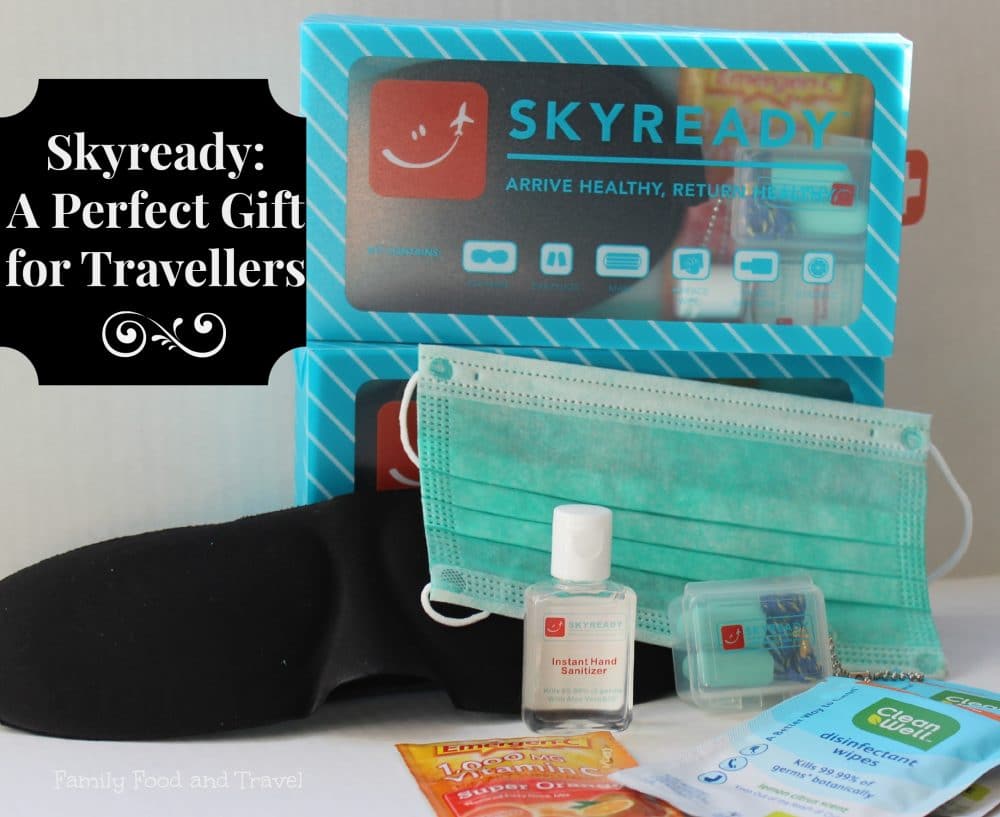 SKYREADY kit is the perfect gift for everyone on your holiday list:
-cruise ship passengers
-pregnant travellers
-visitors traveling to come see newborns in the first 6 months of life
-first college bound flight
-travel abroad
-the elderly
-honeymooners
-anyone traveling to an athletic event (run, cycle, climb, golf, triathlon, yoga retreat)
-tours (wine tasting, senior trips, art history tours)
-interviewing for a new job
-frequent business travellers
I love this kit because there is nothing else like it on the market, it is easy to pack, easy to give and makes a great stocking stuffer.  Skyready was designed and created by
Rachelle Michelon,
a full time emergency room nurse and mother of two. She really knows what you need and want when flying.
The Skyready kit is the responsible thing for every modern traveler to pack for their next trip. Arrive healthy, return healthy.
One Lucky Family Food and Travel reader will win 2 Skyready kits for their holiday travel – contest is open to the US and Canada and ends December 9