A few years ago one of my best friends was told that she had to remove gluten from her diet.  She was shocked.  Desserts, breads and muffins were some of her favourite things.  She looked everywhere for cookbooks and recipes that would satisfy their cravings.  She really struggled to find anything that would curb her cravings.  I cannot wait to giver her a copy of this cookbook for Christmas!
The story behind the Sweet Cravings Cookbook:
When Kyra Bussanich started her own gluten-free bake shop years ago she had no idea her delicious crave-worthy treats would trigger an avalanche of interest from people all over the world. Her amazing, gluten-free desserts garnered her top spot as the two-time winner of the Food Networks Cupcake Wars and the only gluten-free competitor.
In her brand new cookbook, Sweet Cravings, 50 Seductive Desserts for a Gluten-Free Lifestyle, she shares the best of the incredible recipes she developed and perfected.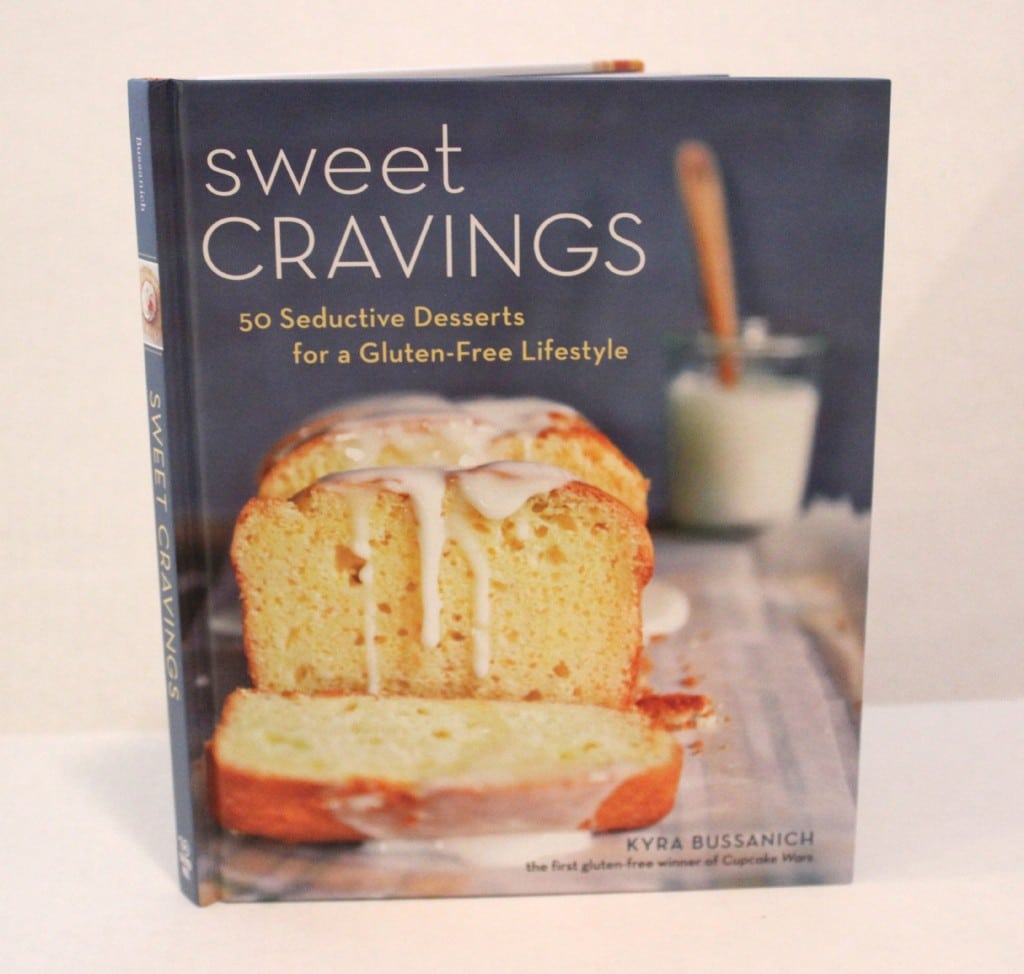 Sweet Cravings:  50 Seductive Desserts for a Gluten-Free Lifestyle by Kyra Bussanich
In Sweet Cravings, Kyra Bussanich, the first gluten-free baker to win the Food Network's Cupcake Wars, shares her indulgent recipes for cakes, muffins, scones, cookies, brownies, cobblers, buckles, tarts, and more. With delicious flavor combinations and unique recipes like Cherry White Chocolate Scones, Boston Cream Pie Cupcakes, and Mexican Chocolate Baked Alaska, this collection of 50 foolproof recipes invites home cooks to whip up sweet treats that everyone at the birthday party, brunch, or potluck can enjoy.
Sweet Cravings Cookbook includes seven chapters which cover: Muffins and Scones, Buckles, Cobblers, and Crisps, Quick Breads and Coffee Cakes, Cookies, Brownies, and Bar Treats,  Puddings, Cakes, and Other Pastries, Six Award Winning Cupcakes, and Tarts, Pies and Puffs.
Kyra's Bake Shop is located at 460 Fifth Street Lake Oswego, OR #503-212-2979