I think that the part of crafting with my daughter (who is 4 1/2) that I struggle with the most is allowing her free reign to create to her standard – not mine. I often find myself trying to 'help' or 'fix' things for her – which really is just my OCD limiting her creativity (insert finger-wagging).
When my daughter announced that she wanted to make ornaments of our cat and dog to hang on the tree this year, I stifled the urge to Pinterest the heck of this project and headed to my local dollar store. Including paint, the supplies cost me about $5 for everything!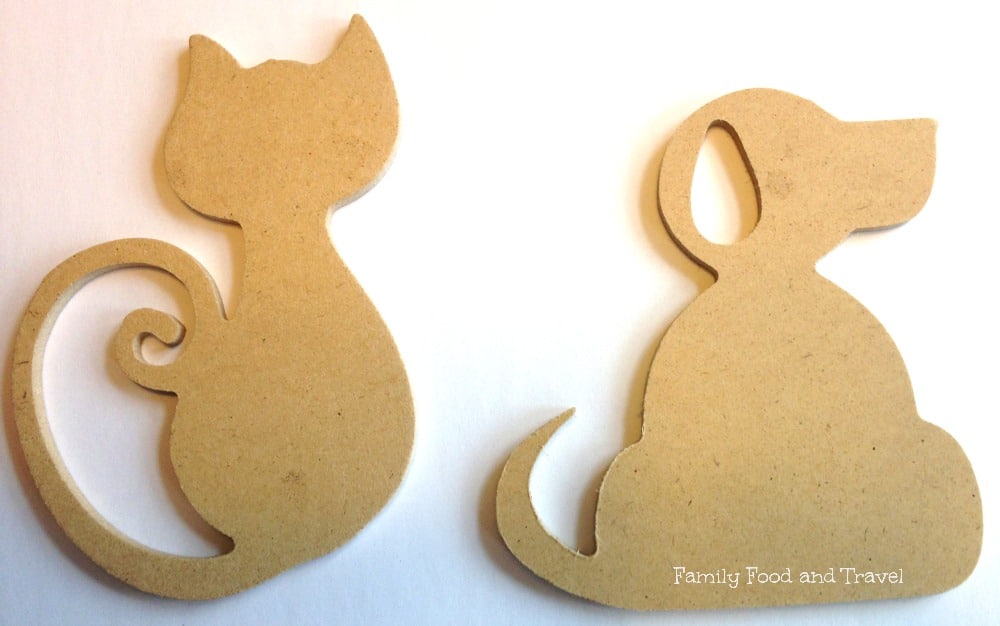 What you need:
Wooden animal shapes
Acrylic paint & brushes
A drill (if you need to drill a hole for the string) and masking tape
Baker's twine or ribbon
Permanent Marker
Really, this couldn't be easier. My best suggestion is to cut open a garbage bag and TAPE it down to the kitchen table. The tape is the difference between fun hour of crafting and "OMG! DON'T PAINT THE TABLE!"…. trust me.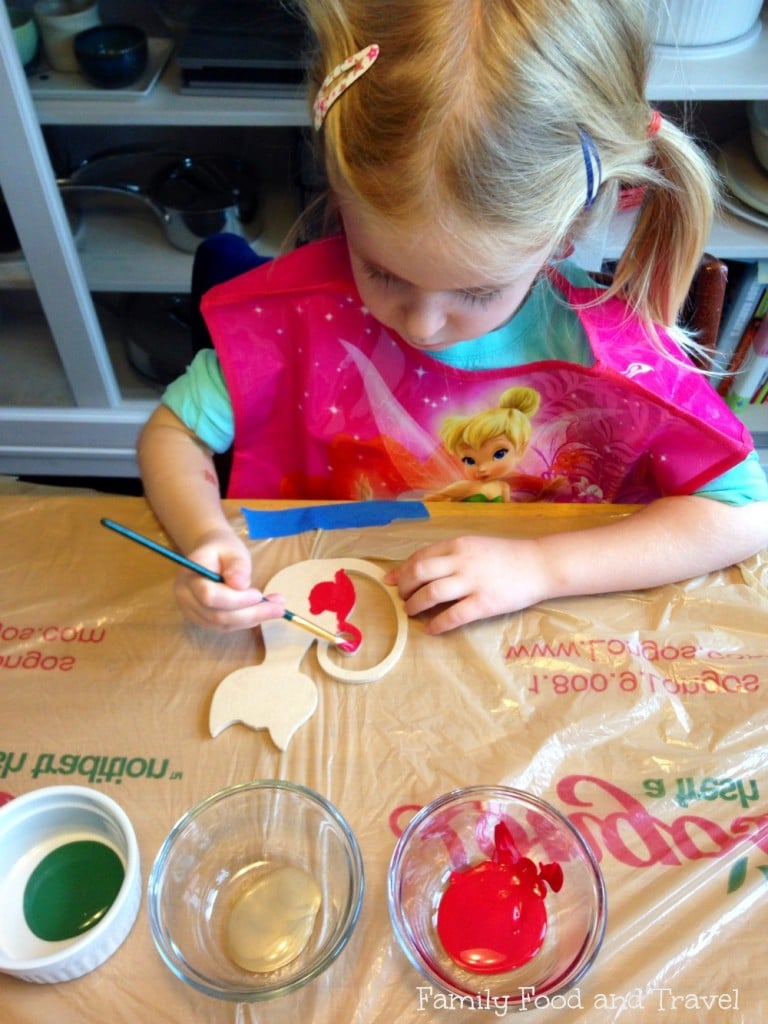 My Little decided that she liked the swirly, spotty look for her pets and the gold added the 'fancy'! We divided the task so that she painted the front of the shape and then I painted the back and the edges in a solid colour while she went on with the next one. I tried to encourage her to think about her colour choice before she turned it into a giant glittering brown mess but I resisted the urge to change her course. Once the paint was dry she used a fine permanent marker to add the face and I wrote our pet's names on their respective ornament.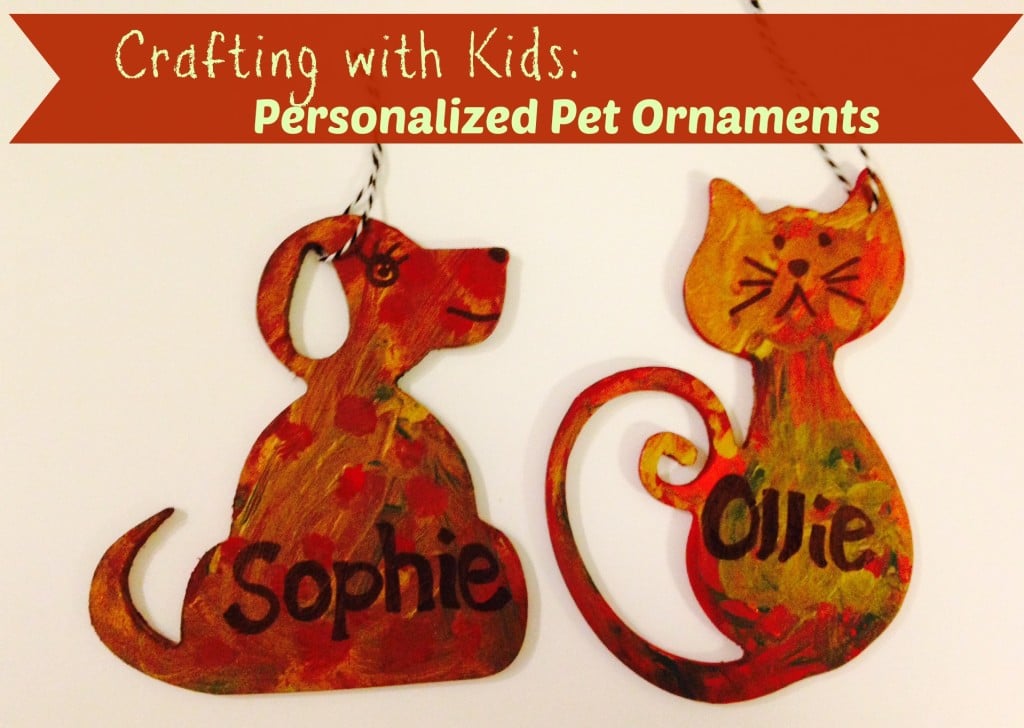 Our last step was to put a little bit of masking tape on the front (to avoid splitting) and then drill a tiny hole for the baker's twine. She's in love – almost as much as she's in love with the real animals!
Now to get the tree up!