As the weather turns cooler I am drawn to warm, comforting things. Tea, soup, fresh baked goods are all my favourites. Over a year ago I discovered Libre Tea and fell in love. I am enamoured by the design, the beauty and the functionality of their tea carafes.
Libre Tea offers a stylish, practice and indestructible way to carry your loose tea with you on the go.  These tea glasses are a gift I have given to many friends and family.  And, everytime I use mine people ask me where I got it.  Libre Tea glasses are truly fantastic for any tea lover on your Holiday list.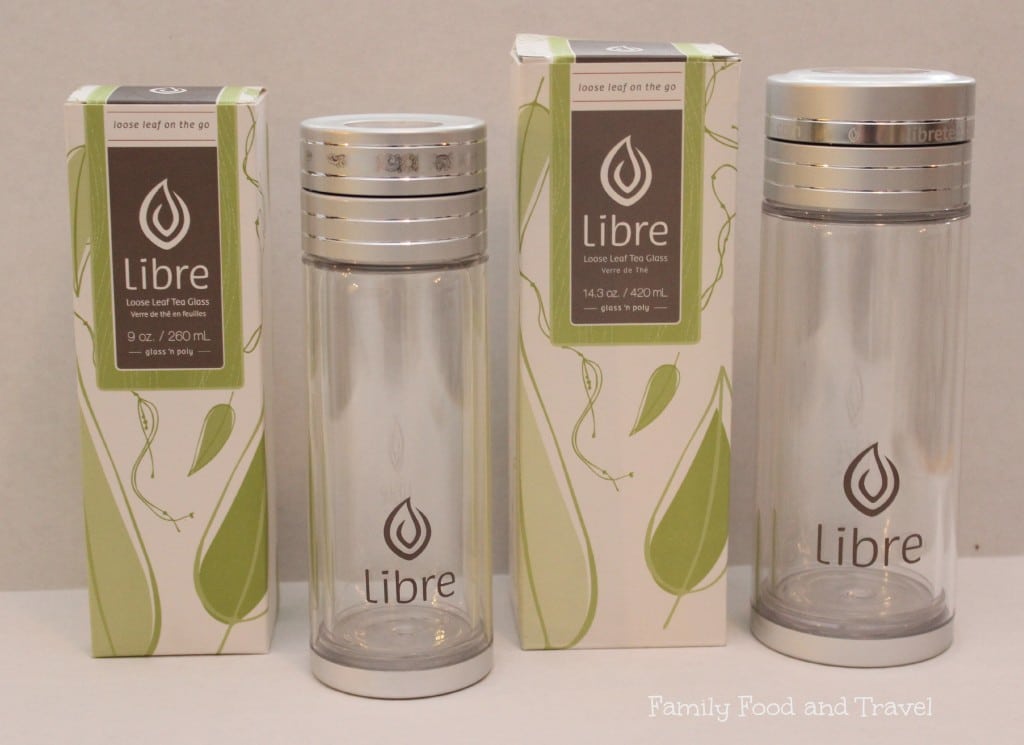 Here's what I love: 
Hot tea is kept in a glass container protected by strong poly.  Since your tea doesn't touch the plastic, no plastic is leached into your beverage making it a safe and health conscious way to enjoy tea.
Easy to use, easy to wash
Two options to brew – one for limited steeping – one for unlimited steeping
Easy to buy online or from a store direct.
The mugs are beautiful!
Check out how to use your tea glass
Enter to win one of two prizes: A Libre Tea Original Glass or A Libre Tea Large Glass
Contest is open to residents of US/CAN ends December 5 at midnight.