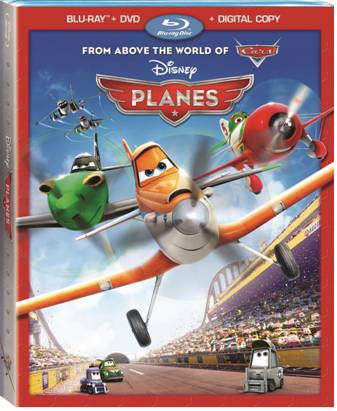 From Disney:
Disney's PLANES revved up with high-flying action and adventure, lands in homes and mass retailers on November 19th just in time for Holiday shopping.  This endearing underdog story about a crop dusting plane named Dusty with sky-high dreams touches down on Blu-ray, DVD, Digital HD and On-Demand featuring a cargo hold full of exciting bonus features. Guaranteeing hours of fun, PLANES is the perfect gift for all ages this holiday season.
After spreading its wings in theaters, PLANES soars to glorious new heights on Blu-ray, featuring wondrous high definition picture and sound and never-before-seen bonus features, including musical number "Franz's Song," deleted scenes, a behind-the-scenes featurette that follows Director Klay Hall's personal journey during the making of the film, a look at the ten greatest aviators in history hosted by ESPN's Colin Cowherd, and more.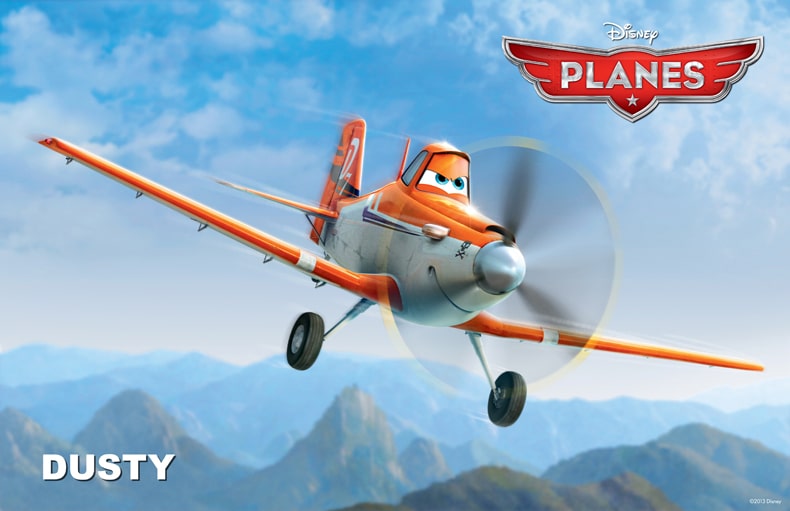 The world of Cars takes flight in Planes, Disney's high-flying animated comedy revved up with action and adventure.  Join Dusty, a crop duster with sky-high dreams and a once-in-a-lifetime chance to take on the world's fastest flyers in the greatest air race ever. Dusty has a huge heart but two big problems…he's not exactly built for speed, plus he's afraid of heights.  His courage is put to the ultimate test as this unlikely hero aims higher than he ever imagined. With a little help from his friends, Dusty finds the courage to be more than he was built for—and the inspiration to soar.
8-Minute Sneak Peek – Planes on Disney Video
My Review:
Planes was the first feature length movie we took our boys too.  Going to see it was such an exciting adventure for our family.  The popcorn, the drinks, the giant screen, all of it was almost too much for our 3.5 year old twins.  But, they snuggled in with mom and dad and from the moment it began, they were captivated by the sights the sounds and the humour of Planes. The storyline is fabulous, the characters witty, funny and unique and everyone loves rooting for the underdog, and Dusty is absolutely an underdog.  Our favourite character besides Dusty was El Chupacabra – his passion, his love, his pick up lines were all fabulous!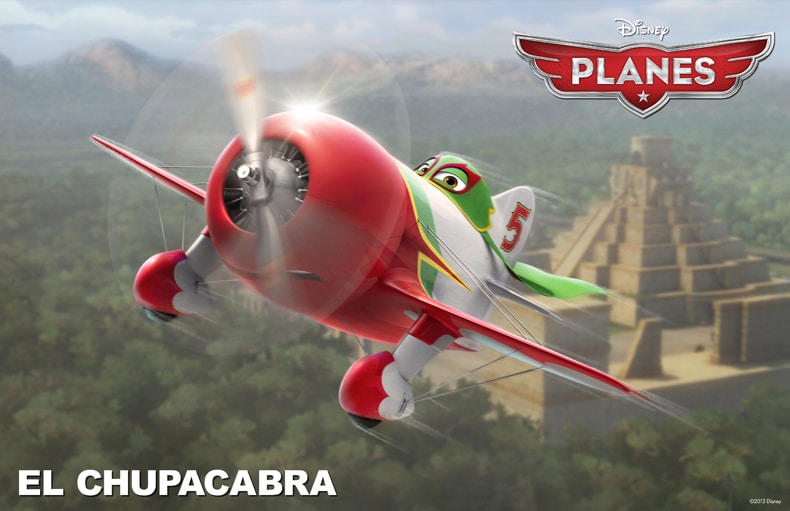 Planes is a movie that adults like just as much as kids.  It truly is fun for all ages.  My family highly recommends Planes and I'm looking forward to putting a copy under our tree this year. My boys are going to be thrilled!