For many, Black Friday is a shopaholic's dream.  A day of deals, deep discounts and frenzied shopping.  And, while it is traditionally an American holiday, Black Friday has grown in popularity here in Canada as retailers offer savings in-store and online to entice Canadian shoppers.
When most of us think of Black Friday we think of early morning wake-up, long lines, aggressive shoppers, and slow websites due to the amount of traffic because everyone is looking for the best deal. But Black Friday doesn't have to be stressful!
Save.ca wants to usher in a new approach and rebrand this what we used to call Black Friday to Mauve Friday.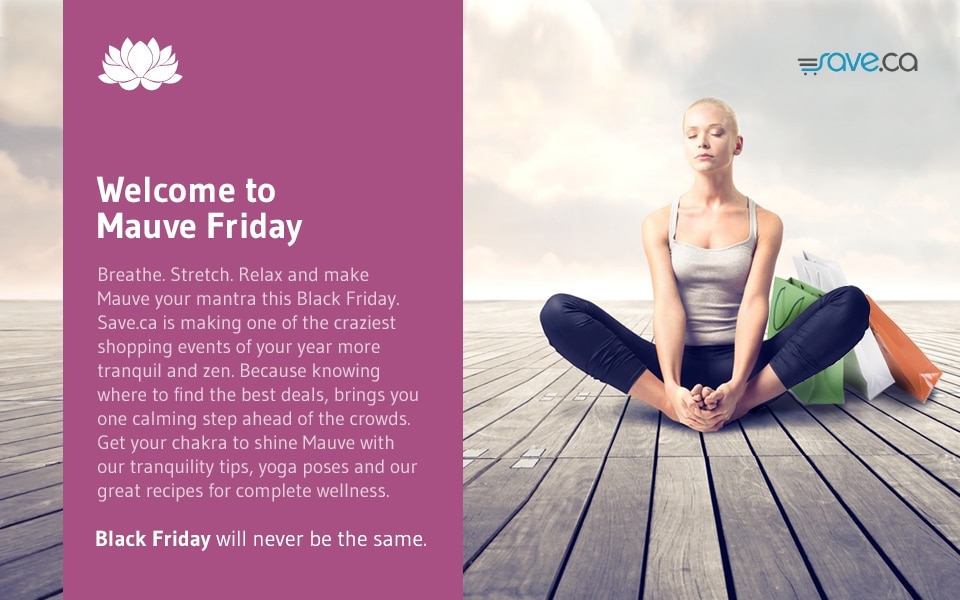 How can we do that? Follow these simple tips for to change frenzy to a more mellow and tranquil experience:
Set a budget. It can be easy to get caught up in sales, so before you head out set a budget that you're comfortable spending to avoid buyer's remorse.
Research the deals before you go. Search digital flyers on trusted sites like Save.ca from the comfort of your home so you know what's out there and where you can find the products and deals you want.
Make a list. Develop a list before shopping to avoid an impulse purchase.
Be savvy. To ensure you have the right item for the right price, compare the digital flyers while shopping with Save.ca's new mobile app.
Dress comfortably. If you're going to be out all day, make sure to wear comfortable shoes. If you can handle a brisk, chilly walk through the parking lot without your coat, you'll really enjoy not having to carry it with you.
Online is in. To avoid the crowds completely, you can always try online shopping. On November 29, Save.ca will have compiled great deals and discounts for Canadians in one spot
Find out more about Mauve Friday and everything you need to make Mauve is the new Black!