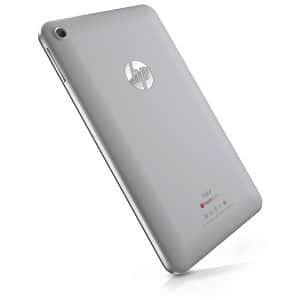 I was very excited to do a HP Slate 7 review.  I love HP products and have really enjoyed the functionality, design, efficiency and price point of their products.  I knew that the tablet would be all of these things.
Specs:
Android 4.1 (Jelly Bean)
ARM Cortex™-A9 Dual-Core
7″
Rear and front cameras
8 GB eMMC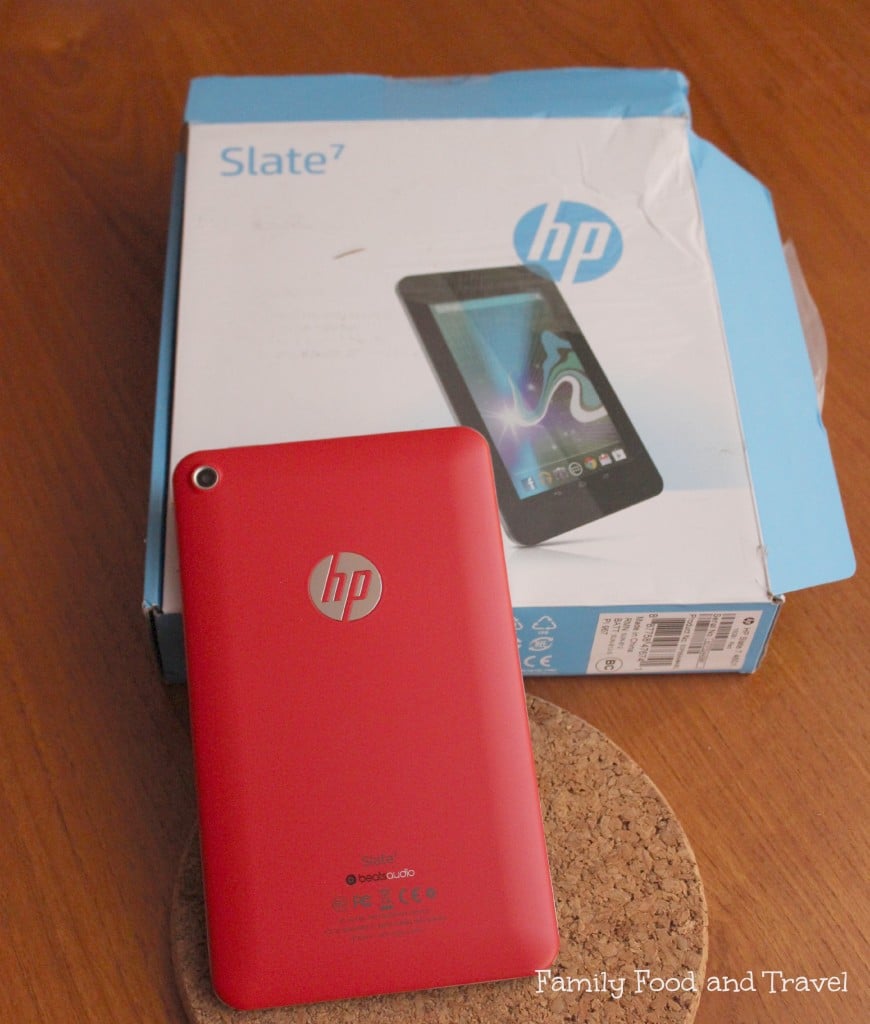 Review:
Since the moment we opened the table, the feel of the actual tablet is really great.  The backing allows for a good grip so it doesn't slide out of your hands when you use it.  It is easy to type on but one of our favourite features is the voice to text feature.  My husband is Mexican and the voice software understands him perfectly in Spanish and English – we have never had a device that could do that.  The camera's on the HP Slate 7 are great for Skype or any video chat conference but are not ideal for great still photography.  We really liked the Android system and connects easily with all of your social media.  The tablet is fast, and the memory is expandable giving you more option if you need to use more memory in the future. Battery life is also excellent which is so important for a portable device.  The sound out of the speakers is good, but the sound when you attach headphones is excellent.  The built in Beats Audio brings power and clarity to the sound.
To learn more visit HP.
One day my husband had difficulty with the tablet turning on so he called service to get assistance.  HP Support was truly fantastic – better than anything we have experienced in a customer service business.  They were thorough, solved the problem immediately, emailed and called to confirm that the tablet was still working a few days later.  Amazing!
Every member of our family used the tablet.  From our 3 year old twins to my husband and myself.  We all used it for different applications and found it to be very useful, a great design and perfect for our family to Skype with family members away.  With 1000's of uses we really love the HP Slate 7 and would recommend it to anyone.
With a price of $149.99 on HP Shopping it makes the perfect gift for everyone on your list.
Disclosure: HP products mentioned in this post were supplied by HP Canada.