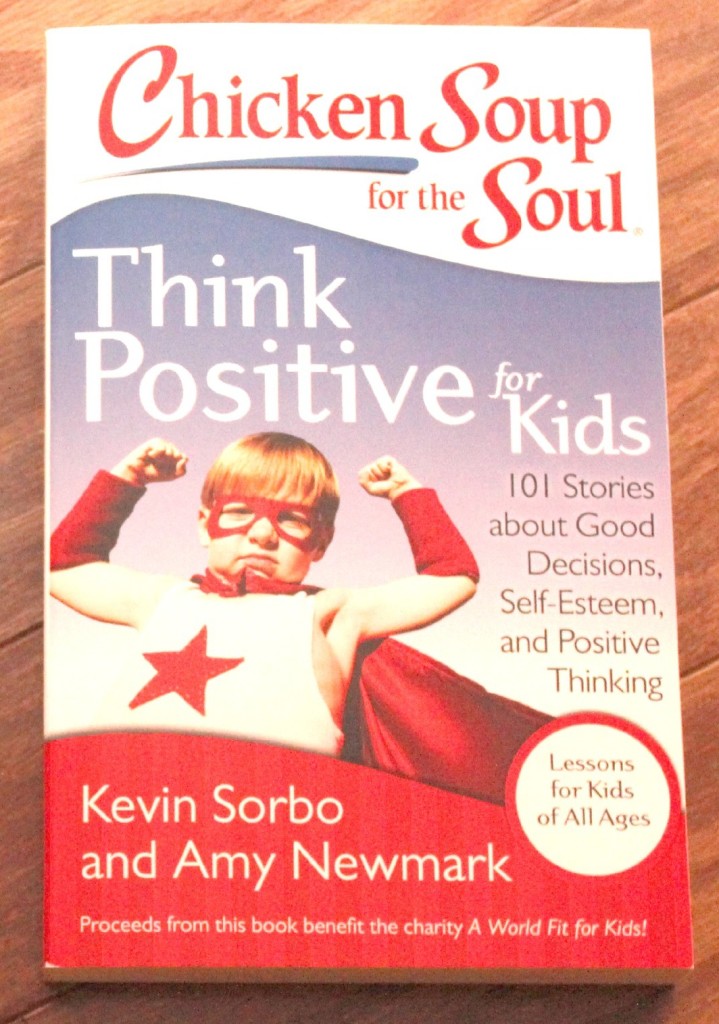 Chicken Soup for the Soul Think Positive for Kids
I really loved this book.  As someone who works with adolescents I thought this collection had tremendous potential to open up dialogue and start some important conversations about many of the character pieces we try to teach our children.  A great book that will absolutely stir up conversation and meaningful dialogue.
From the Publisher:
Start a conversation with your child! Share these stories about values, gratitude, good decisions and having the courage to do the right thing.  It's a great way to learn what's important to your child, and to help a child learn from the examples of others.  You'll read stories about:  Being responsible, trying something new, making real friends, doing the right thing, developing self-esteem, handling bullies and cliques, appreciating your family, making good choices and being grateful.
This collection gives kids positive role models to follow in its 101 stories about doing the right thing and making healthy choices. You and your child will enjoy discussing the stories, making it a family event.
For a preview view it on Amazon.
Chicken Soup for the Soul Think Positive for Kids is a perfect gift for parents, teachers, babysitters and kids.  It's important messages raise awareness to a variety of character education pieces which I really appreciate.  Plus, they are told in an easy going and accessible way.