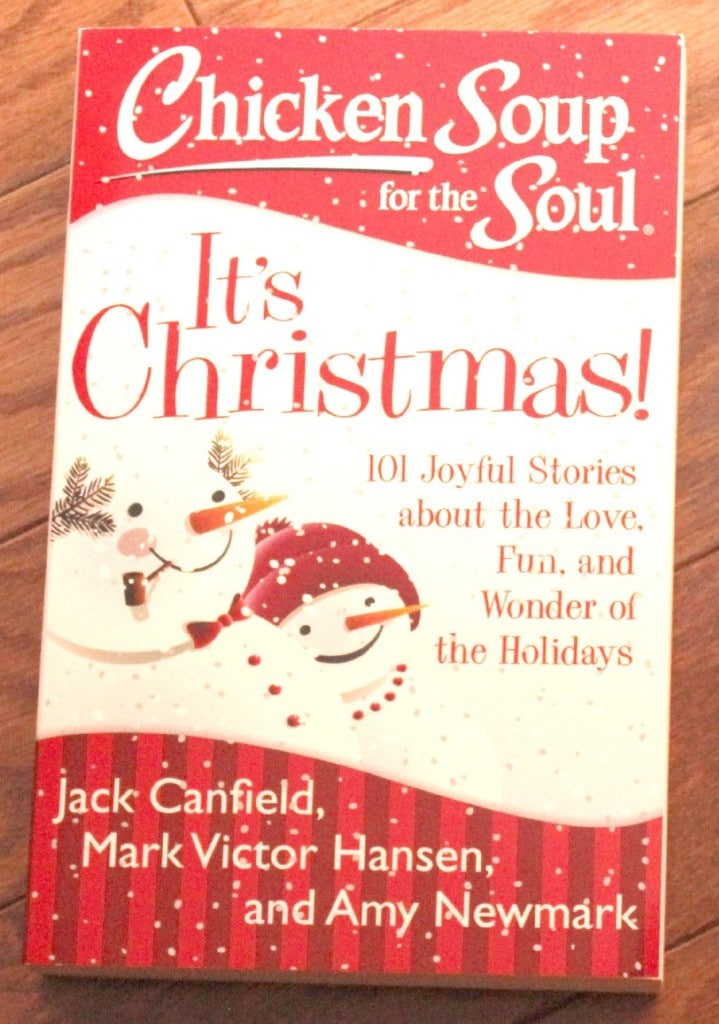 Chicken Soup for the Soul have just released a brand new title just in times for the holiday season:  Chicken Soup for the Soul:  It's Christmas 
Chicken Soup for the Soul: It's Christmas
I loved reading through this collection and really appreciated the short, concise stories.  Even though it doesn't feel like Christmas yet here, these stories got me thinking about all of my favourite Christmas memories.  My favourite was The Faith of a Child about a wonderful charitable donation.  I'm sure that you will find your favourite story in this collection that you will read for Christmases to come.
From the Publisher:
Share the love, fun and wonder of the holidays with your whole family.  You'll all enjoy these 101 lighthearted and inspirational stories about holiday mishaps, family reunions, Christmas miracles, the joy of children, and the true meaning of Christmas.  And there are plenty of stories about dogs and cats too, whether they're stealing the turkey or making the holiday extra special.  Every story is "Santa safe" as well, appropriate for all ages.
For a preview view it on Amazon.
This book is the perfect gift for anyone on your holiday list.  From grandparents to kids, there is a story for everyone.  From cats, to Santa and everyone in between Chicken Soup for the Soul: It's Christmas was a hit at our house.