My pound puppy I had as a kid was one of my favourite toys.  I love that I can now share the fun of the Pound Puppies in movies with my boys.  The new film, Pound Puppies Holiday Hijinks is filled with just that, lots of fun moments that had my boys giggling and asking to watch it again and again.  The Pound Puppies Holiday Hijinks is perfect for the holidays, whether it is a stocking stuffer or something for your kids to enjoy while you get dinner ready, you will love this collection of episodes.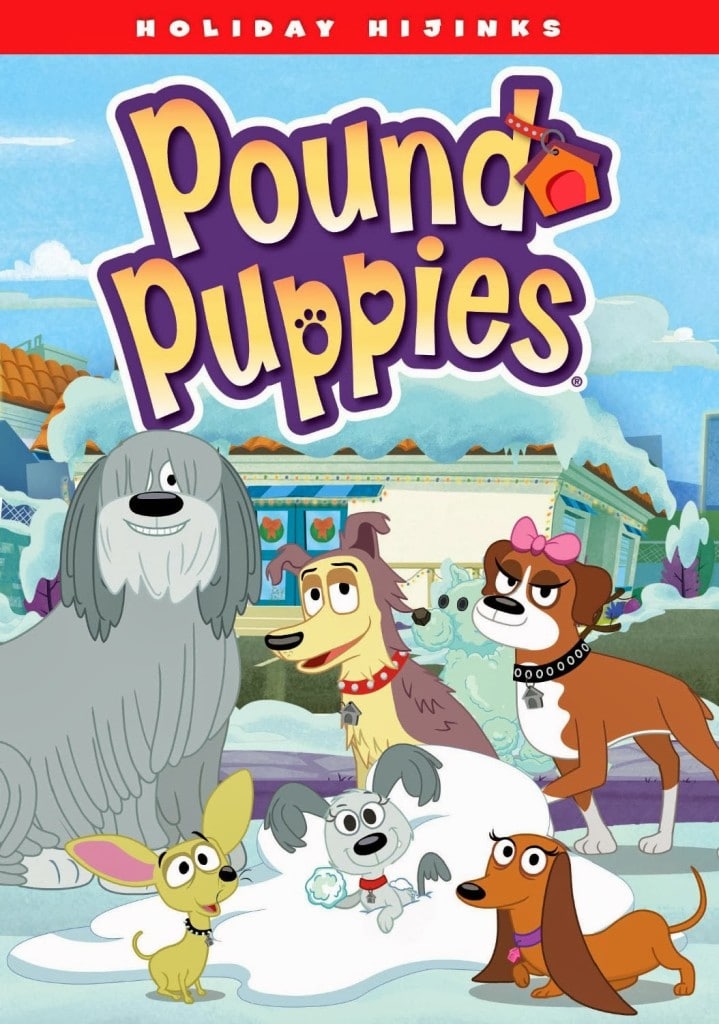 Synopsis:
Can the Pound Puppies gang — Lucky, Niblet, Cookie, Strudel, Squirt and Mr. Nut-Nut — make sure that every pet has a family of their very own this holiday season? Find out in this merry-filled disc, packed with five of your all-time favourite holiday episodes!
Winner of the 2012 Humanitas Prize in Children's Animation, the Pound Puppies series is currently airing on The Hub in the U.S. and YTV in Canada and stars the voices of Eric McCormack, Yvette Nicole Brown, Michael Rapaport, John DiMaggio, Alanna Ubach, René Auberjonois, and M. Emmet Walsh.
Episodes Include:
I Heard The Barks On Christmas Eve
I Never Barked For My Father
Barlow
Good Dog, McLeish
Prince And The Pupper