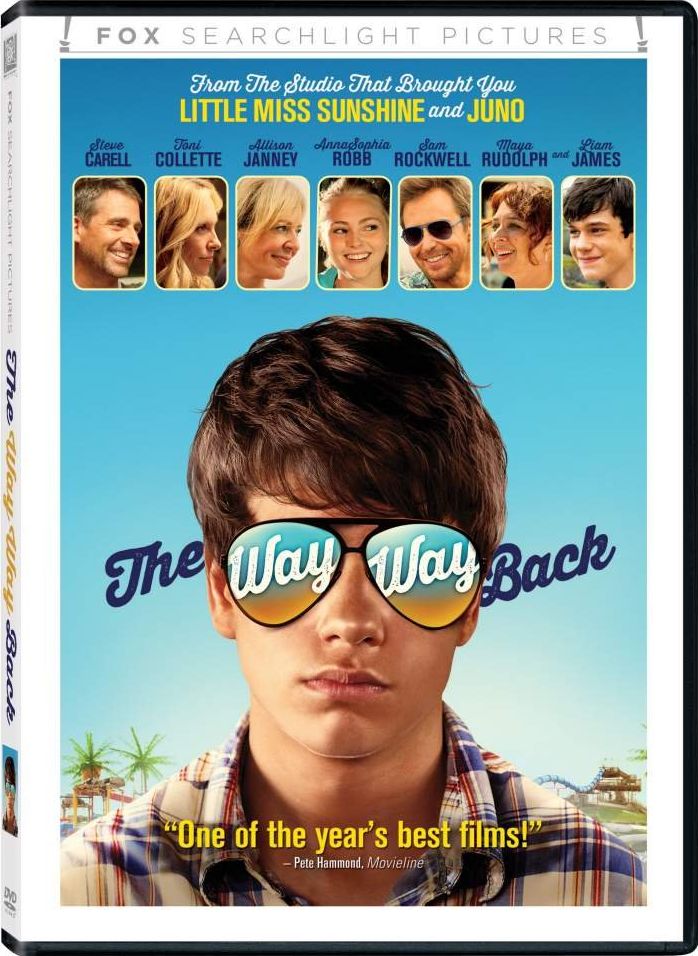 At first look, The Way, Way Back appears to be similar to many other movies.  A story of an awkward teen stuck with a family problem, looking to find himself and a girlfriend.  But, this film, The Way, Way Back is not the cliche it may first appear to be.  Instead it is deep, thoughtful, heartfelt, captivating and funny.  The cast is filled with phenomenal actors, great writing and a story you fall in love with.  
Synopsis:
The Academy Award winning writing team of The Descendants (Nat Faxon and Jim Rash created a fantastic coming-of-age drama, The Way Way Back. Both Faxon and Rash write, direct, and act in the film, which stars Liam James as Duncan – a shy, uncertain 14-year-old that travels to an East Coast vacation house for the summer with his mother, Pam (Toni Collette), his mother's boyfriend, Trent (Steve Carell), and Trent's daughter, Steph (Zoe Levin). Trent and Duncan have a rocky relationship due to Trent seemingly always picking on Duncan or isolating him in some way – forcing Duncan into a world of seclusion. After arriving at the coast, Duncan feels out of place and miserable until one afternoon when he encounters Owen (Sam Rockwell), the manager of a local waterpark. Owen befriends Duncan, gives him a job, and encourages him to have fun while being his own person and creating his own path in life. The dramatic-comedy's supporting cast also includes Allison Janney, Rob Corddry, Amanda Peet, Jim Rash, and Nat Faxon.
My Review:
My husband and I sat down to watch this thinking we'd catch up on email with the movie in the background.  However, from the first 5 minutes and the horrible "3" rating Trent (Steve Carrell) gives Duncan we were captivated.  Phones were down and eyes were glued to the screen.  We both loved the story, the characters, the acting and the setting.  A beautiful movie that all of us can relate to in some way with just the right amount of comedy to keep moments lighthearted.  This is a movie I can absolutely see myself watching again and again.  I would highly recommend it.