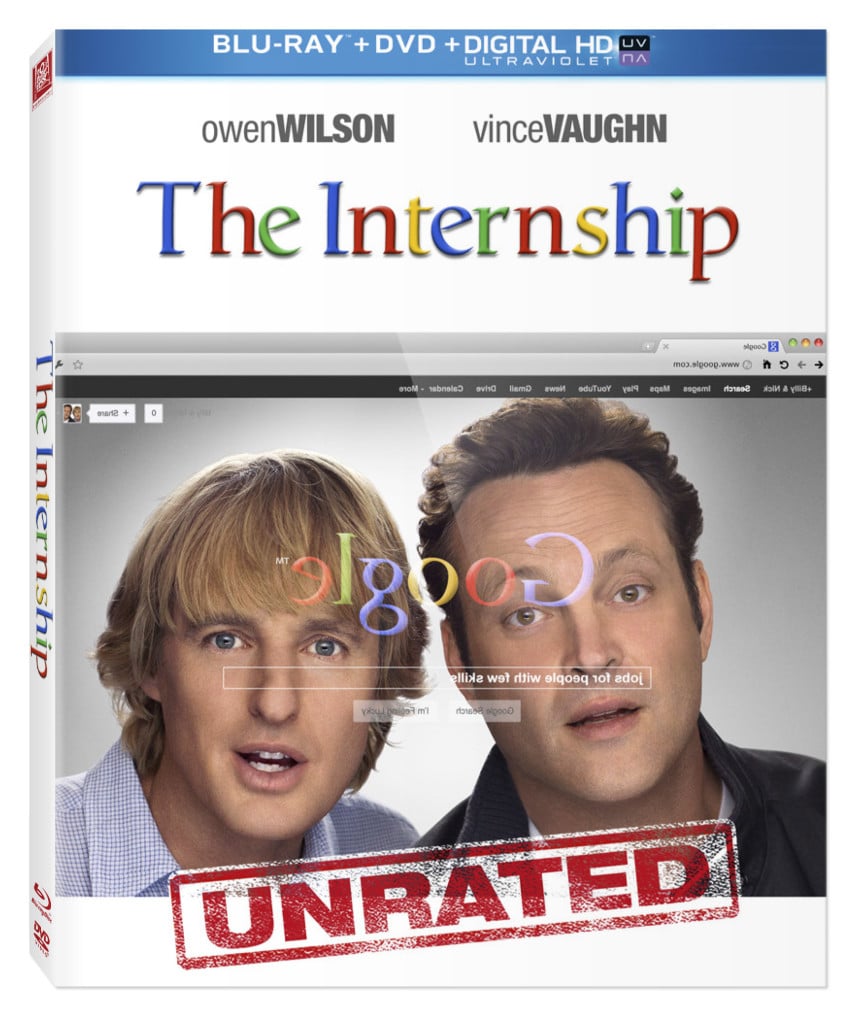 The Internship is a feel good funny movie with a featuring some important life lessons.  What I thought would be a silly movie was exactly the opposite. While there are certainly some silly parts, overall it was a movie about life, love and finding work you are passionate about.  My husband and I laughed all the way through but there was a moment I got a little teary.  The Internship will make you think about the importance of friends and inspire you to take time to reflect on your work and what you are passionate about.
I loved the glimpse inside the Google offices – it made me want to sign up for an Internship there! While only parts of the movie were filmed at Google, the set designers recreated the Google offices at another location for the majority of the filming.
Synopsis
Vince Vaughn and Owen Wilson team up to crash the digital world in this laugh-out-loud buddy comedy you've been searching for! Trying to reboot their obsolete careers, old-school salesmen Billy (Vaughn) and Nick (Wilson) talk their way into an internship program at the state-of-the-art Google campus, vying for a handful of spots among tech-savvy college students who are half their age and twice as smart. The competition is fiercely funny as Billy and Nick break all the rules in a hilarious quest to land their dream jobs!
The Internship Special Features:
Deleted Scenes (Blu-ray only)
Unrated Edition (Blu-ray and DVD)
Any Given Monday
Theatrical and Unrated Audio Commentary with Shawn Levy
Sneak Peeks