Our family loves chips!  Chips of any flavour, colour etc.  We love them.  When I was asked to try Way Better Snacks and review them, I was happy to take on that challenge :)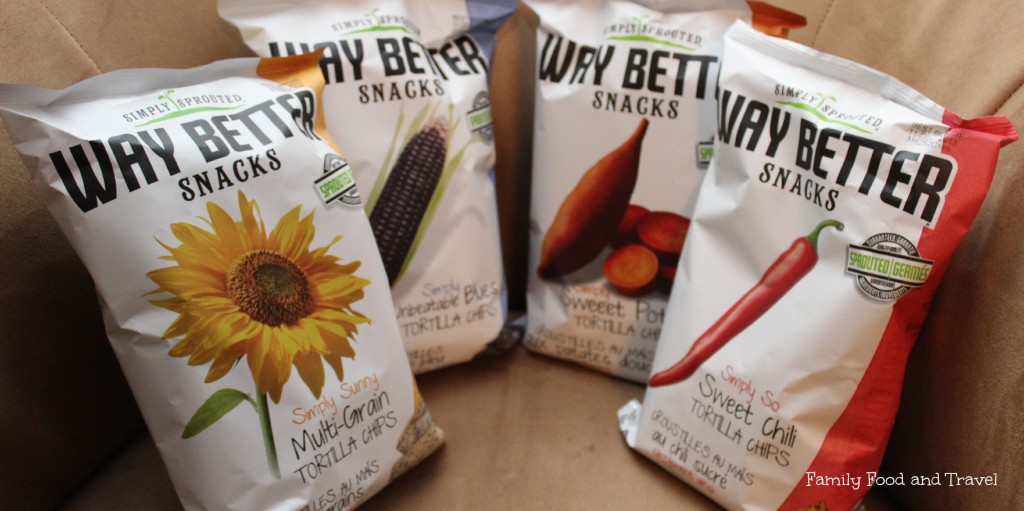 I was intrigued to try sprouted chips as I have only had sprouted bread before.  Just like sprouted bread, sprouted chips are packed with nutrients and are more readily accessible for your body to digest and absorb.  Check out this video on just how that happens:

What flavours do Way Better Snacks come in?
Simply Sunny Multi-Grain
Simply Sweet Potato
Simply Unbeatable Blues
Simply Beyond Black Bean
No Salt Naked Blues
Simple So Sweet Chili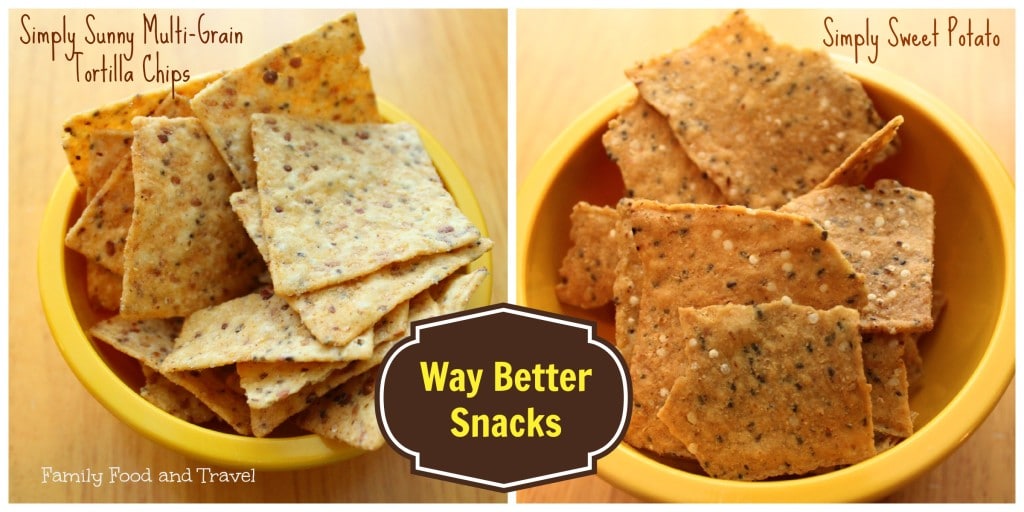 My favourite was the Simply Sweet Potato – the chips were sweet, salty and so crunchy.  I ate them on their own as a snack but they would be delicious in a dip as well.  My husband loved the Simply Beyond Black Bean and my boys fav was the Simply Unbeatable Blues.  They keep asking for more blue chips!
Nutritional Information: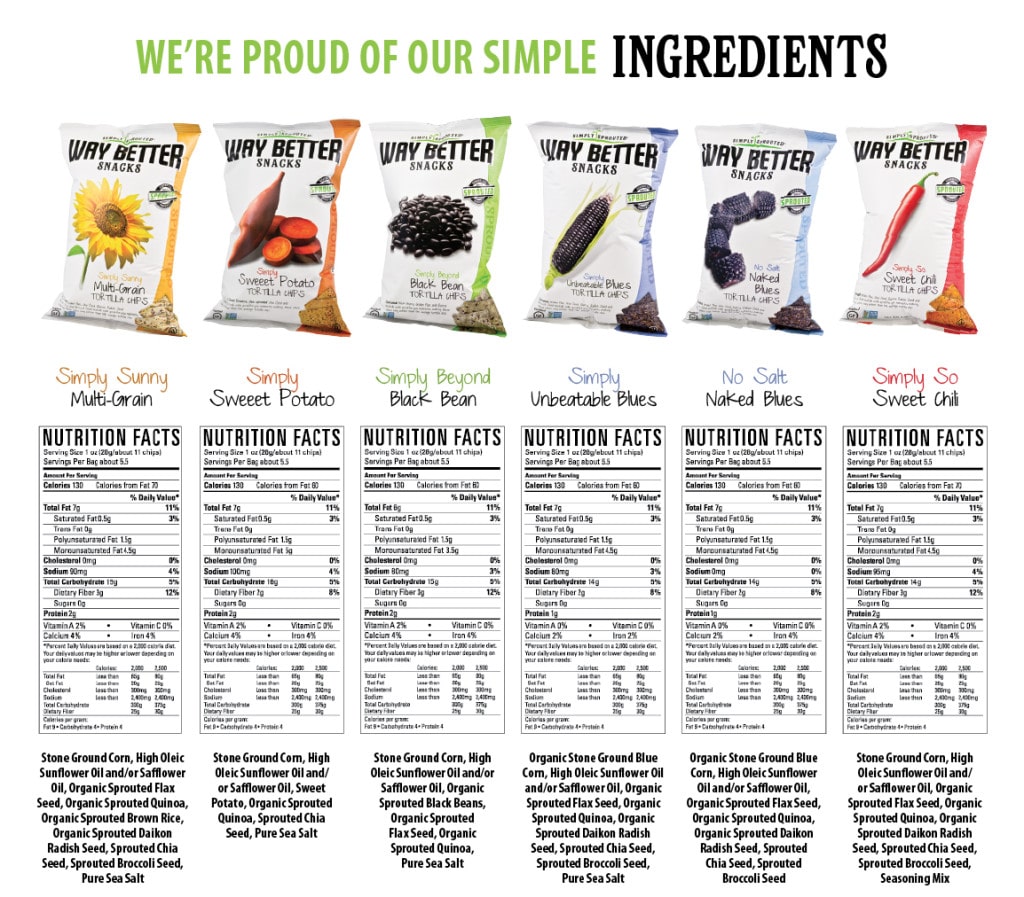 Our family really liked these chips.  Not only did they have great flavour and crunch we felt good about eating them.  The high fibre, the whole grains and organic ingredients meant that our snacks had nutrients and were not just empty calories.  Would we recommend Way Better Snacks – yes we definitely would!
For more information check out Way Better Snacks on their website, on Facebook and Twitter.