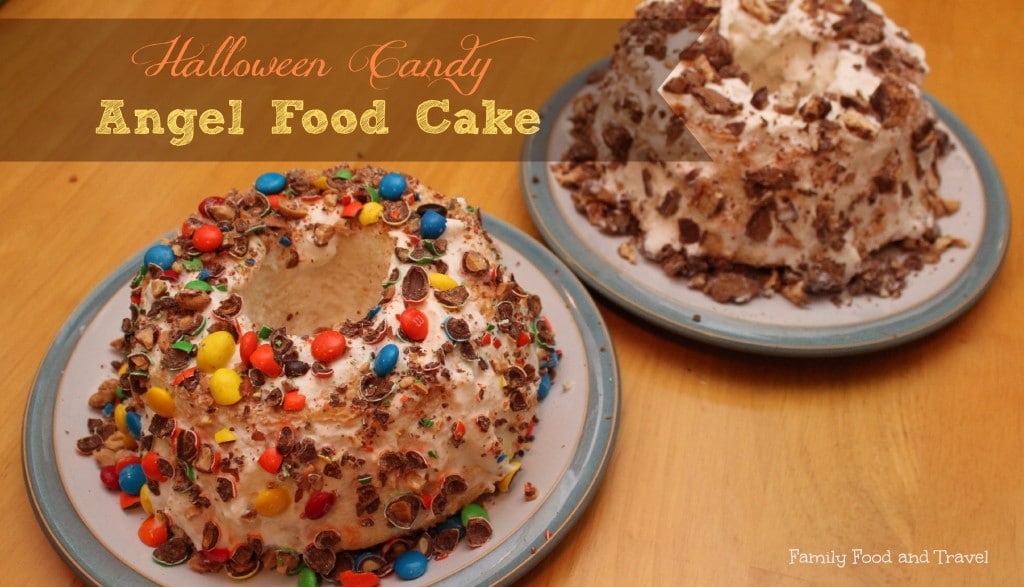 Halloween is a favourite time of year at our home.  From my own childhood memories of homemade costumes and bobbing for apples combined with my husband's remarkable traditions surrounding Day of the Dead in Mexico we agreed early on that we would celebrate Halloween with our boys every year.  So far our twins have been monkeys, bears, sharks and this year – firefighters!  We love the costumes, the treats, the games and the parties!
But, like every parent we worry about what to do with all of that leftover candy.  Freeze it?  Dole it out in small portions to our boys?  Eat it ourselves?
When I stopped to think about the best way to use the candy we would get from Halloween, I was reminded of a dessert my mom used to make after Halloween (only now realizing she must have used my candy to make it!). I made two different cakes featuring my favourite Mars candy so that it would appeal to the pure chocolate lovers and those that love candy-coated chocolate. I took the cakes to our staff kids Halloween party this weekend and they were a big hit with the kids and adults.  Delicious, light and chocolatey – the perfect dessert!
M&M Angel Food Cake ingredients: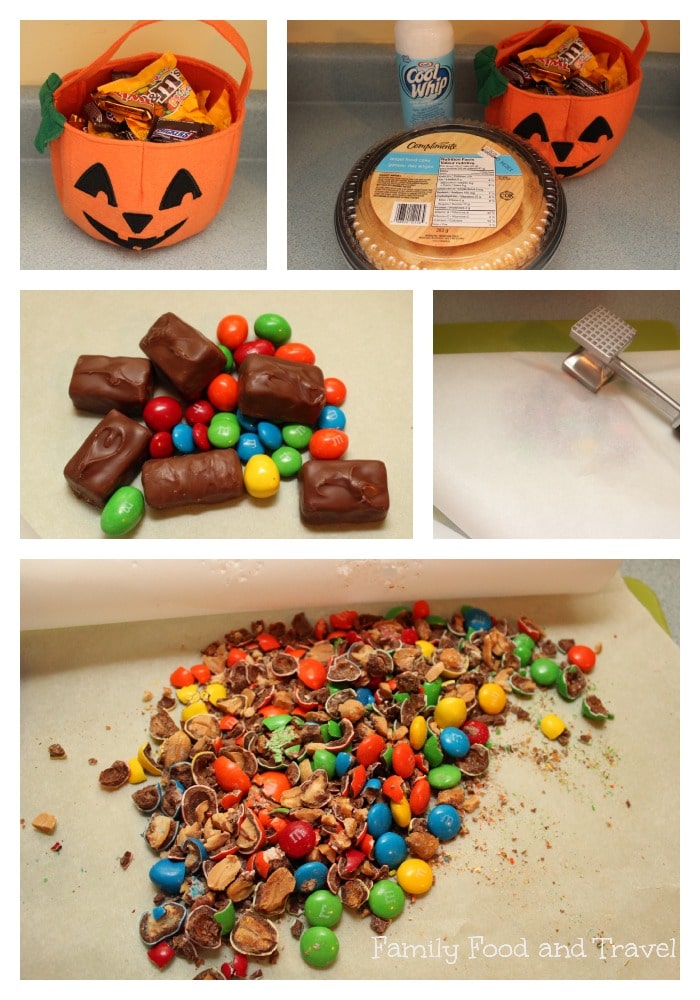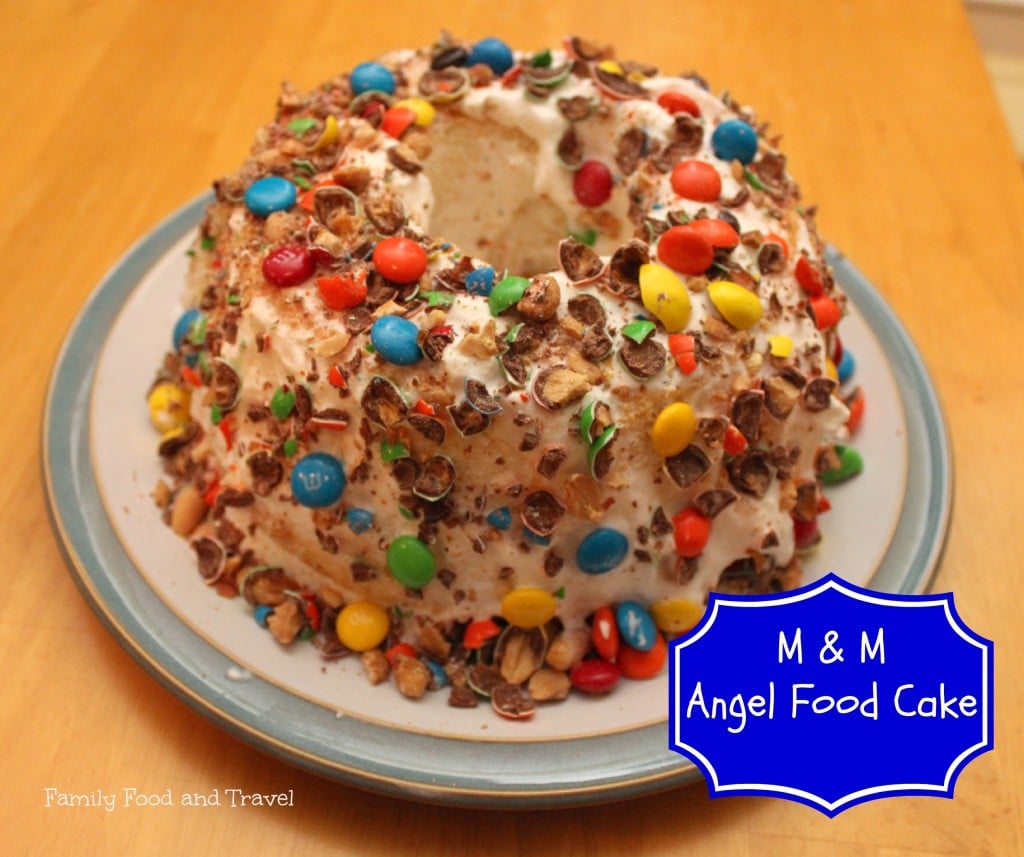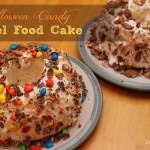 Halloween Candy Recipe: Mars Angel Food Cake #cbias
An easy way to turn leftover Halloween candy into a delicious light cake.
Ingredients
5-10

mini bags of your favourite Mars Halloween candy

Cool Whip or Whipping Cream

Baked Angel Food Cake

store prepared or homemade
Instructions
Crush or chop Halloween candy into chunks

Cover angel food cake in whipped cream

Sprinkle candy all over until coated

Place in the fridge for 1 hour to set whipped cream

Slice, serve and enjoy
In our house my boys loved the M&M cake because of all of the colours and fun pieces for them to pick off and eat.  My favourite?  The Snickers and Mars because it was rich and gooey.  Looking forward to making these cakes part of our Halloween traditions.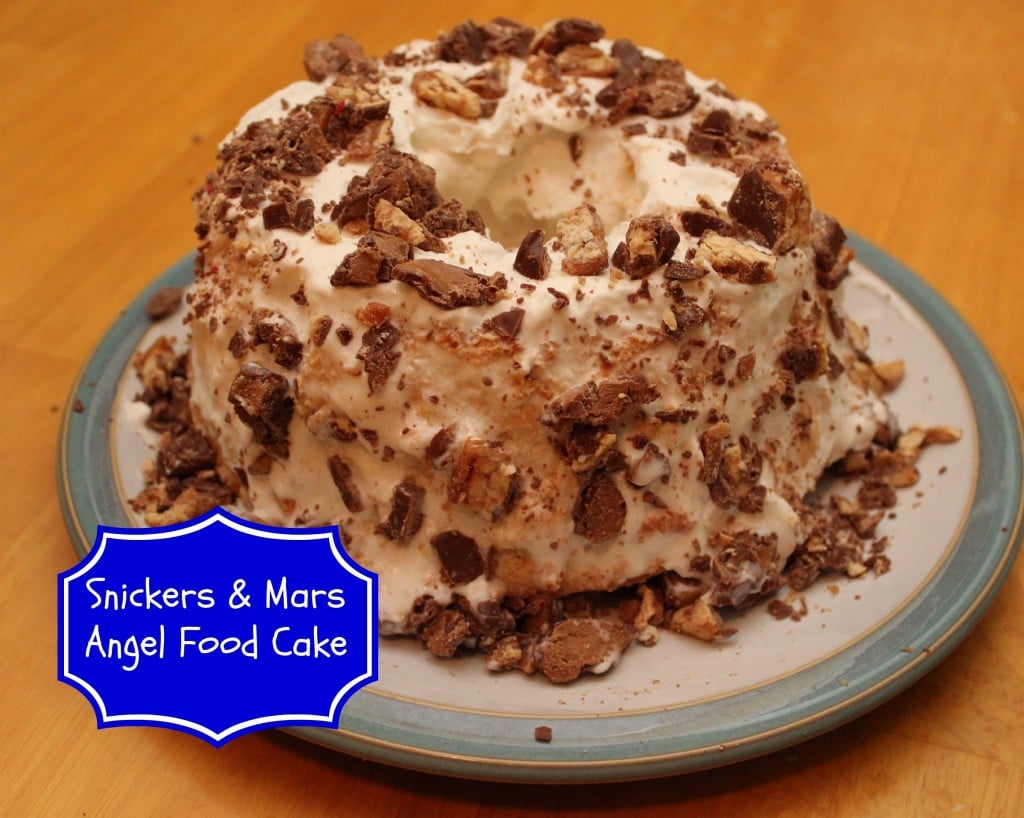 What are you family's favourite treats to make with leftover Halloween candy?