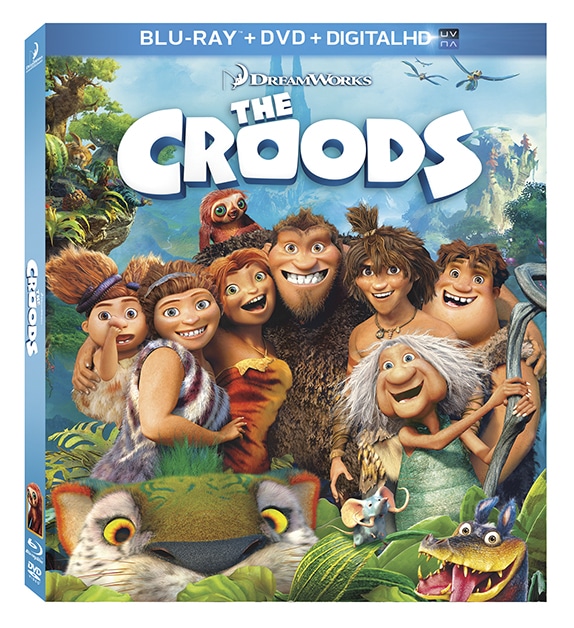 The first thing that I  noticed about The Croods is the remarkable animation.  From the first scenes through to the end of the film I was blown away by the colours, the depth of picture and the creativity in this film.  My kids, they were in love with the story and the humour!
The stunning visuals, captivating storyline and lots of funny moments like the snapshot and the strange puppy all tell a story that draws in young and old.  Plus, the creativity and depth of story is genius.
While there were some scary parts for my boys (aged 3.5 years) they quickly focused on the funny, the light and they array of colours.  My husband was captivated by the story of the overprotective father and got quite teary near the end of the film.
My family would highly recommend this movie, as we know it will be a family favourite around our house for years to come.
From 20th Century Fox:
Join the Croods on the journey of a lifetime in the epic comedy-adventure that "has the magical wonder of How To Train Your Dragon" – Jake Hamilton (Fox-TV). When their cave is destroyed, the Croods set out to explore a spectacular landscape filled with fantastic creatures, strange surprises…and a whole new world of adventure!
Bonus Features:
Disc 1: Theatrical Feature Blu-ray
**The Croodaceous Creatures of Croods
**Belt's Cave Journal
**Croods' Cuts (Lost Scenes)
**Be an Artist!
**Theatrical Trailer
**Sneak Peek
**World of DreamWorks Animation
**The Croods Coloring & Storybook Builder App Fun