Breakfast, specifically weekend breakfasts are filled with so many wonderful memories.  Waking up late to the smell of my mom's cooking and coming down to the kitchen and enjoying breakfast in my pyjamas.  A table filled with hot chocolate, coffee, pancakes/waffles/eggs. Time for our family to just be together enjoying great food and even better conversation.
Now, with the busy pace of life with twin 3 year olds weekday breakfasts usually consist of a bowl of cereal but like my parent's tradition I keep weekend breakfast sacred.  A time to have a lovely meal together at a slower pace with more talking and less rushing.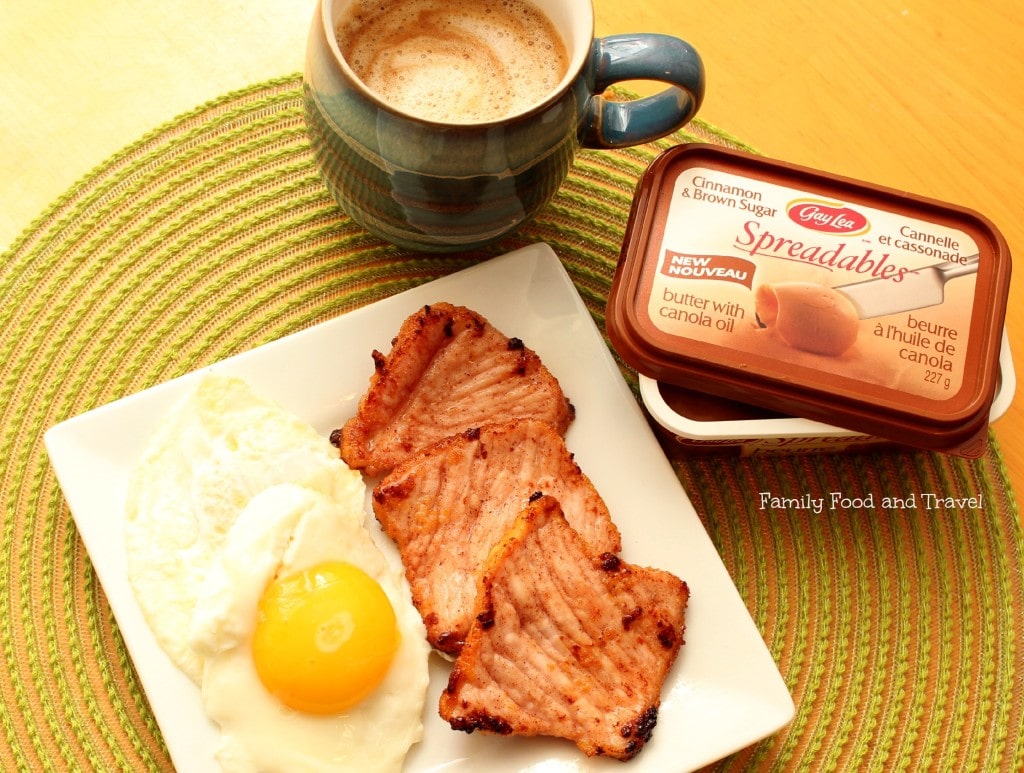 As a newly minted Brand Ambassador for
Gay Lea Foods
I was asked to try their NEW product – Cinnamon and Brown Sugar Spreadables Butter I was excited!  Our family loves Gay Lea foods and what could be better than cinnamon and brown sugar together in butter? And, I was right.  I loved the texture of the butter and enjoyed the flavouring.  I liked it best as an ingredient in cooking but also found it to be delicious on a piece of toast.  In celebration of this new product I've created a new recipe to make a wonderful breakfast including Cinnamon & Brown Sugar Canadian Bacon.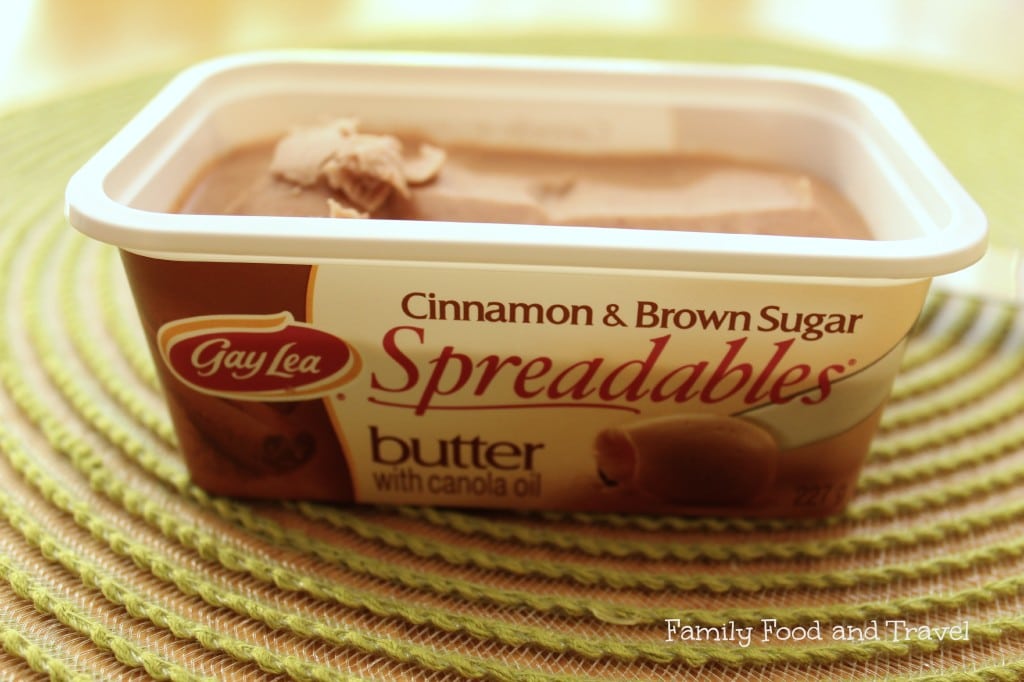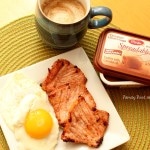 Cinnamon and Brown Sugar Canadian Bacon
A easy and delicious twist on a staple of breakfasts and brunches for many years. Adds a wonderful sweetness to a salty bacon.
Ingredients
Canadian bacon sliced to desired thickness

Gay Lea Foods Cinnamon & Brown Sugar Spreadables Butter
Instructions
Place Cinnamon & Brown Sugar butter into a frying pan and melt under medium heat. Add slices of Canadian bacon and cook through turning once.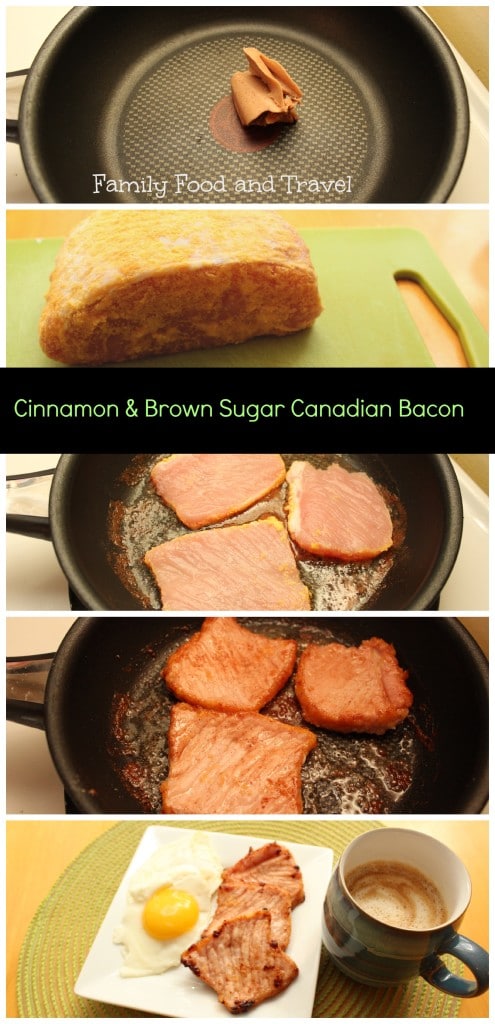 I would love to hear about your experience with the product and my recipe.  I hope you get to enjoy some family time/quiet time over breakfast really soon.