There's nothing better than an Oreo, except a fudge topped Oreo!
Halloween parties have been a favourite of mine since I was a kid.  I loved getting dressed up and going to show my costume to others – Aunts, Uncles, neighbours – then co-workers, friends, etc.  I made these easy treats for a Halloween party and they were a big hit with kids young and old.  My favourite part is that everyone thinks they are complicated and involved lots of ingredients.  In fact, there's only three!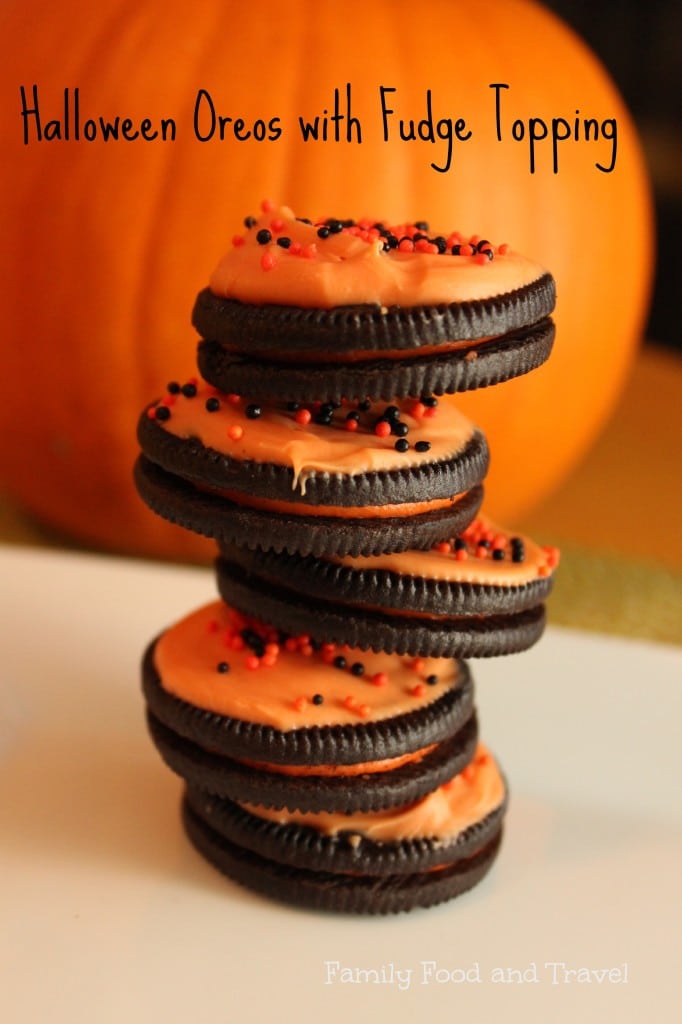 Here's what you'll need:
1 bag of Halloween Oreos (or Original)
1 bag of Wilton's Candy melts – Orange
1 jar of Halloween sprinkles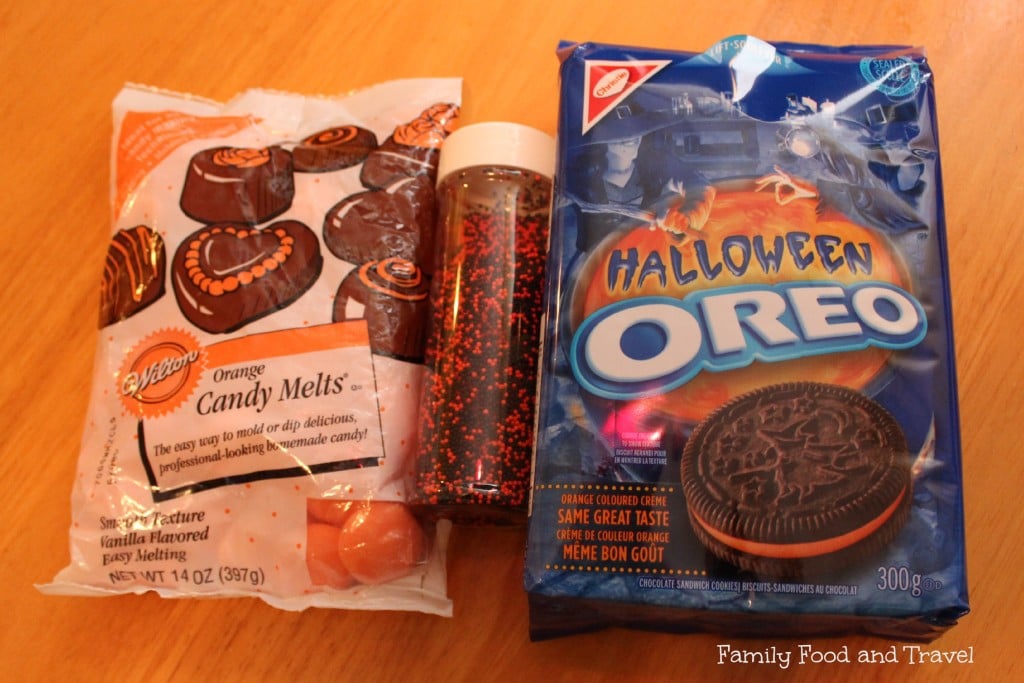 Directions:
Melt candy melts in microwave safe bowl on medium heat stirring every 30 seconds.
Using a small spatula spread melted chocolate on top of cookies and place in a dish to harden (I used a cookie sheet).
Sprinkle tops of cookies with sprinkles before chocolate hardens to allow them to stick.
Serve and enjoy!