Pumpkin Chai is one of my favourite teas.  The warm soothing nature of chai combined with a seasonal favourite, pumpkin = a heavenly Fall drink.  When I saw this recipe for Pumpkin Chai Cupcakes online using David's Tea Pumpkin Chai I was excited to give it a try.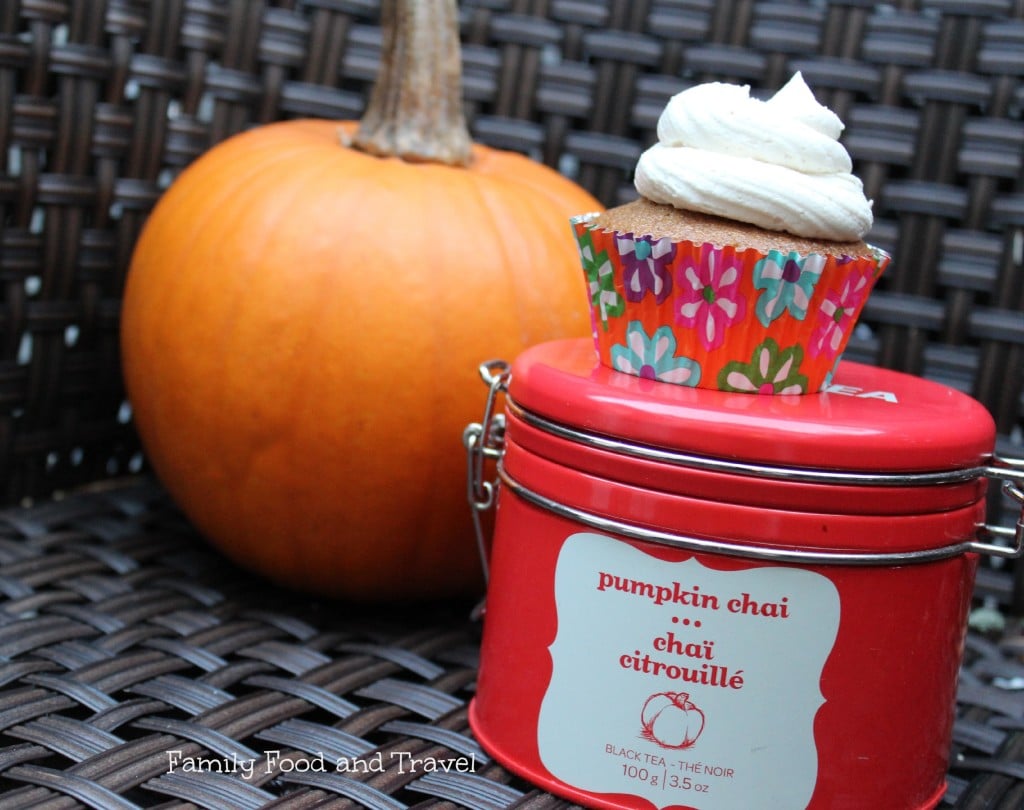 The first thing I noticed is that there were some ingredients included that I wouldn't normally expect to find in a cupcake but I knew if it incorporated my favourite tea it would have great flavour.  I don't like my baking overly spiced so I choose to change a variety of spices (cardamon, cloves and ginger) for pumpkin pie spice.  Here is David's Tea Pumpkin Chai recipe.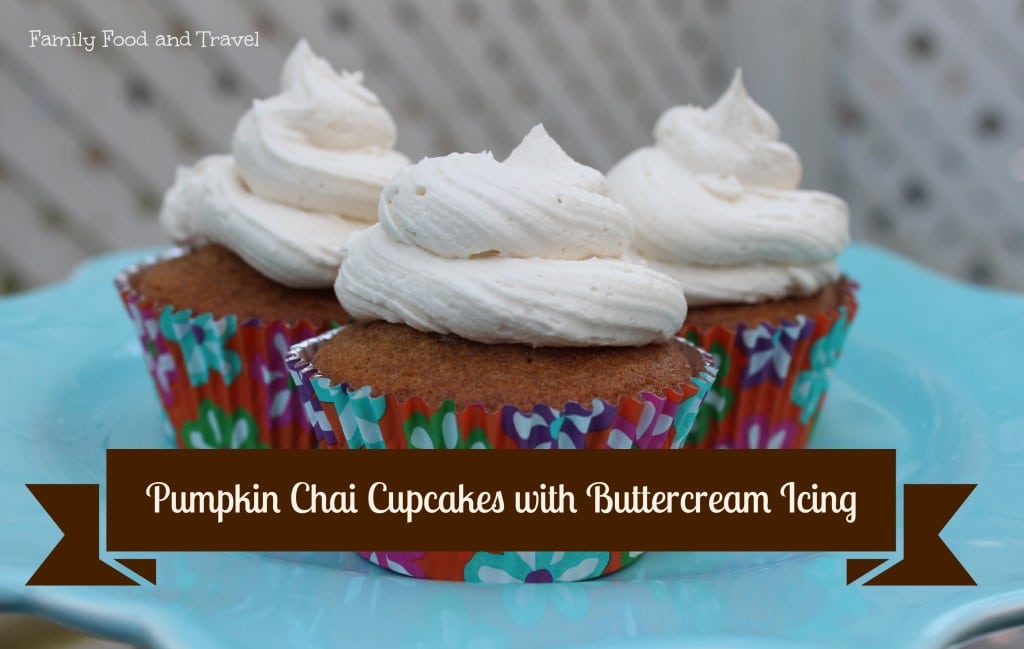 Pumpkin Chai Cupcakes
Prep time:
Cook time:
Total time:
A delicious treat for Fall or anytime you are craving something with a subtle spice.
Ingredients
1¼ cup milk
6 tsp David's Tea Pumpkin Chai
1¼ cup flour
2 tbsp cornstarch
¾ tsp baking powder
¼ tsp salt
2 tsp cinnamon
1 tsp pumpkin pie spice
¾ cup sugar
⅓ cup canola oil
2 tsp vanilla extract
1 tsp apple cider vinegar
Instructions
Bring milk to a simmer in a small pot then remove from heat and add Pumpkin Chai tea.
Steep for 10 minutes.
Sift together flour, cornstarch, baking powder, baking soda, salt, cinnamon, pumpkin pie spice.
In another bowl mix sugar, canola oil and vanilla.
Strain tea from milk, whisk in apple cider vinegar, then whisk mixture into the rest of the wet ingredients.
Fold dry ingredients into wet ones until smooth.
Pour batter into a lined cupcake pan and bake at 350 F for 15-17 minutes.
Cool and top with vanilla buttercream.
The buttercream icing I used to ice these cupcakes from from the fabulous cookbook The Dollop Book of Frosting by Heather Saffer Winner of Food Network's Cupcake Wars. Loving her recipes!
Buttercream Icing
Author:
Heather Saffer "The Dollop Book of Frosting"
An easy buttercream that is light, fluffy and delicious!
Ingredients
1 cup unsalted butter, softened
1 tbsp pure vanilla extract
3 cups icing sugar (powdered sugar)
⅛ tsp salt
Instructions
Mix butter at room temperature in a stand mixer until soft (about 3 minutes)
Add vanilla and continue mixing for about 1 minute
Slowly add icing sugar and continue mixing until all sugar is in the bowl
Add salt and continue mixing until light and fluffy (about 5 minutes)
Scrape sides and bottom of the bowl to ensure all ingredients are fully mixed.