My kitchen desperately needs a makeover.  I live in an old house (built around 1900) and the kitchen was last updated in 1950.  While it has charm, it has awkward tall and useless cupboards and almost no storage or countertop space.  Plus, with my husband's catering business we have two fridges, a pantry and a prep table in our kitchen.  It is messy, crowded and not really functional.  That said, we spend SO much time in it.  Cooking, entertaining, eating our meals.  It really is the centre of our home.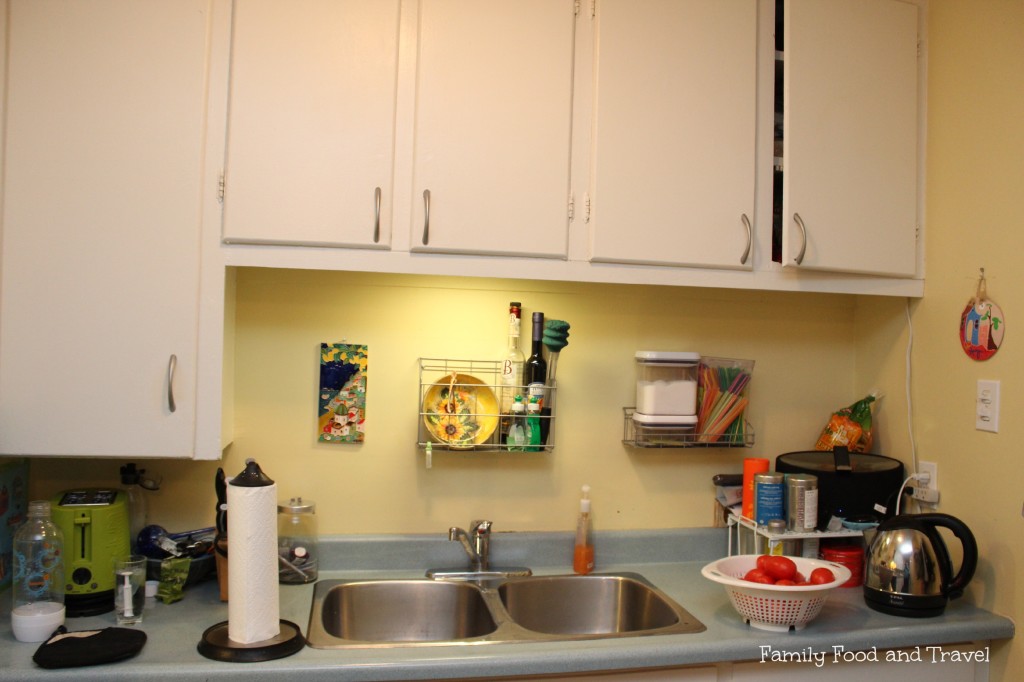 What would I change about my kitchen?  Everything!  If I won the ultimate kitchen makeover I would start with new cupboards throughout, new countertops, new paint and the addition of more counter space and maybe knock down a wall!  I would love new appliances and a large stand up freezer, more storage and a place for everything so the countertops are not cluttered with everything we use daily.  While browsing through the Bosch kitchens I came across this one.  Now this would be my dream kitchen!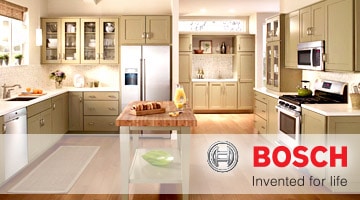 If you haven't tried the Finish® suite of products, Quantum, Powerball and Gelpacs you have not seen what they can do for your dishes!
Over the long weekend we opened our box of Finish Quantum Lemon Sparkle and I am absolutely in love with the scent – it makes our dishes smell so fresh and look so clean.  What makes Finish Quantum different?  It has powerful scrubbing micro-beads to soften burnt-on food, Powermax Bleach granules attack tough stains like tea and coffee and the Rinse Agent gel delivers an amazing shine! Even with our hard water I've noticed a big difference since switching to Finish Quantum – my dishes are cleaner, have less spots and come out of the dishwasher dry.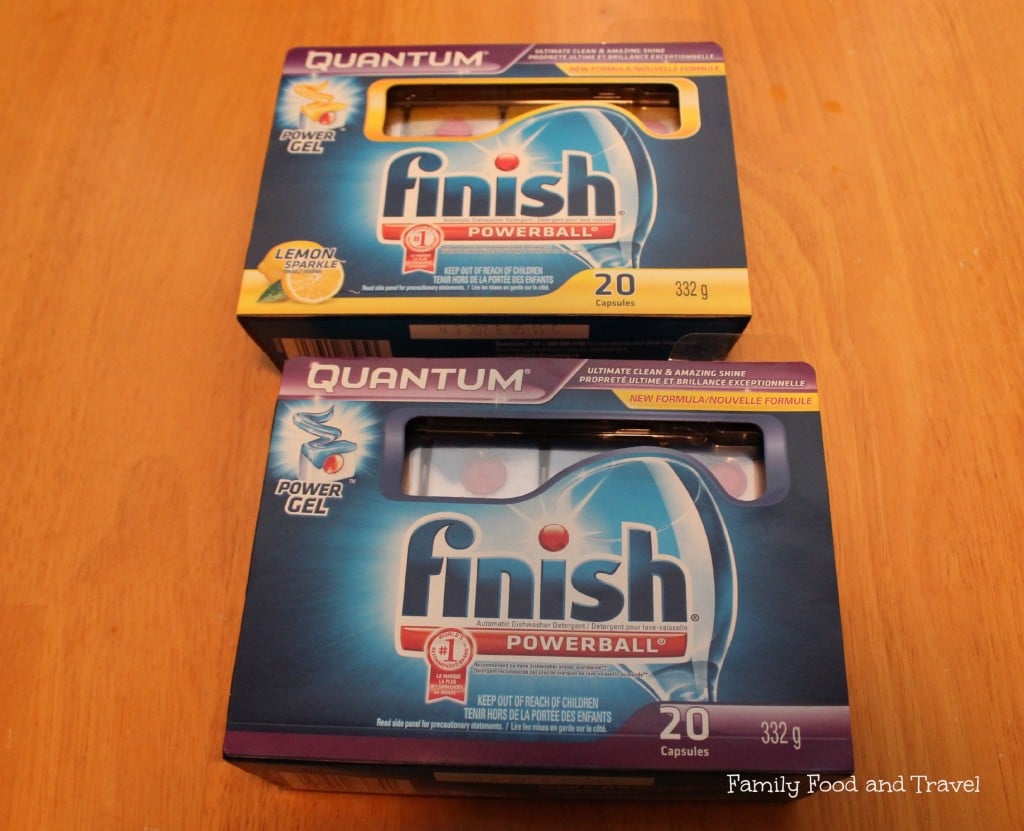 Finish and Bosch have teamed up to bring you an amazing contest where you can win a $10 000 Ultimate Kitchen Makeover

Right now Finish products are BOGO (Buy One Get One Free) with mail in rebate. When you send in your rebate form you enter to win one of 10 prizes of a $10 000 Ultimate Kitchen Makeover from Finish.  Amazing!
To get your rebate form go to the Finish Canada Facebook Page and Like it (form does not display unless you do), download, fill it out, attach your receipt and you're done.
What would your dream kitchen look like?
Disclosure – I am participating in the Ultimate Kitchen Makeover Blogger Campaign on behalf of Finish. I received compensation as a thank you for participating and for sharing my honest opinion. The opinions on this blog are my own.