We love to visit Toronto and love the opportunity to be in the city surrounded by the sights, the sounds and the smells.  My boys right now have an obsession with streetcars so we spend hours looking for streetcar tracks and streetcars. Lucky for us, on our most recent trip we stayed at the Hilton Garden Inn City Centre located right next to two streetcar tracks.  The boys were in heaven!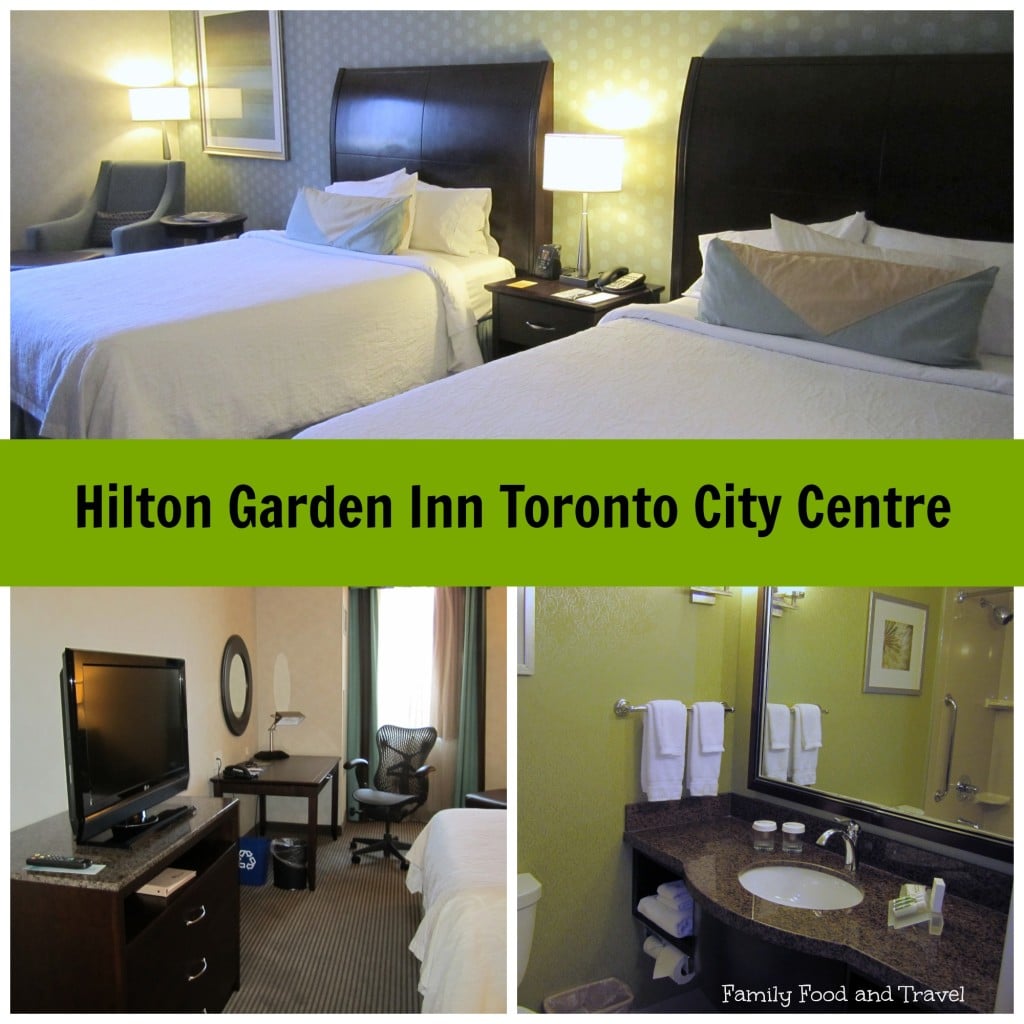 My husband and I loved the location (just two blocks from Dundas Square, the Eaton Centre and lots of shops and restaurants) and appreciated the simple, modern and trendy decor.  The bright green and steel gray gave the hotel a new feel.
 Our boys loved this huge lobby -they thought it was the perfect time to run around and burn off some energy while we checked in!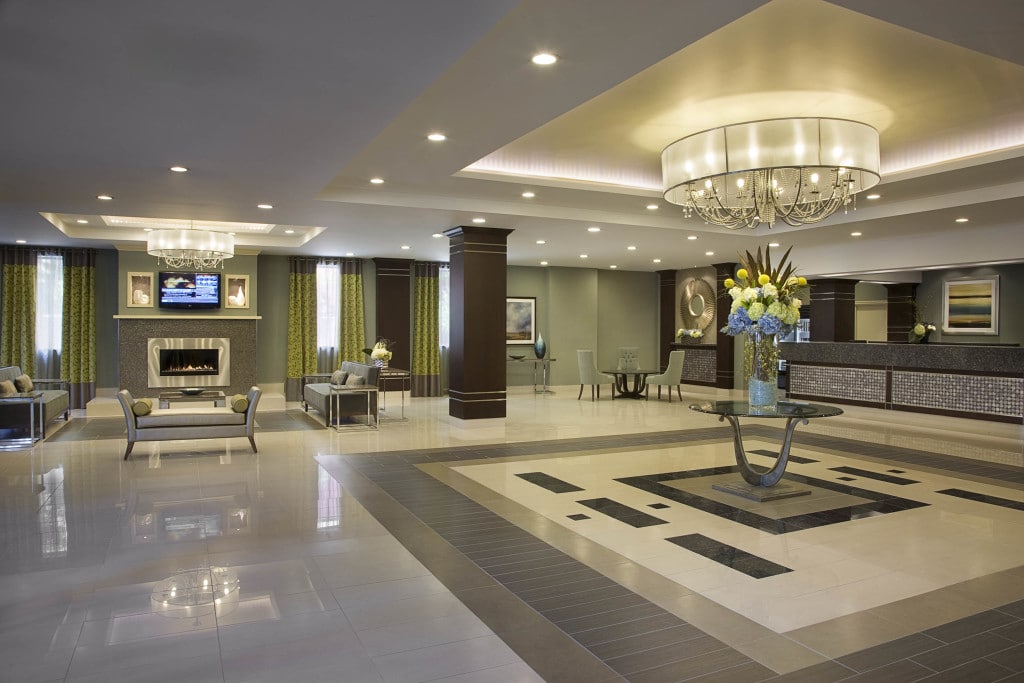 We stayed in their standard double room which was a great size for a family.  The long layout of the room allowed for a small play area for the boys by the desk.  And, with an ottoman and a bed, it was the perfect 'on ramp' to the bed.  The boys loved climbing up on their own and snuggled in to the big cozy bed.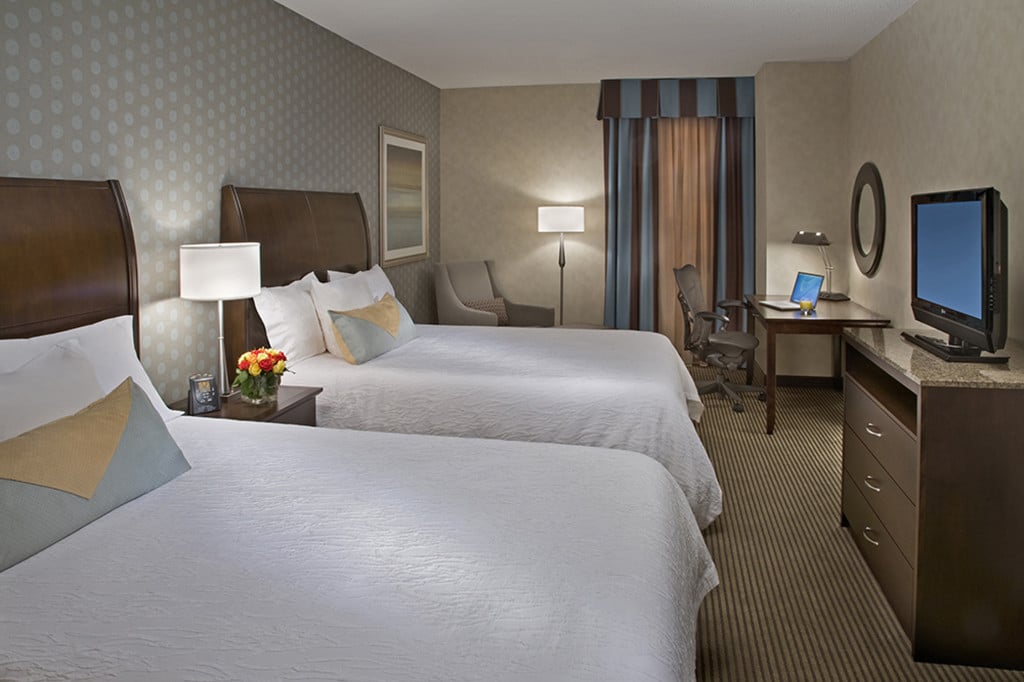 Breakfast was fantastic!  Waffles, custom made hot breakfast (eggs, french toast, omelettes) plus a collection of pastries, granola, fruit and yogurt) left us with full bellies ready to take on the city!  Plus, the breakfast staff was not only wonderful to my husband and myself, but they really went out of their way to cater to our boys' needs.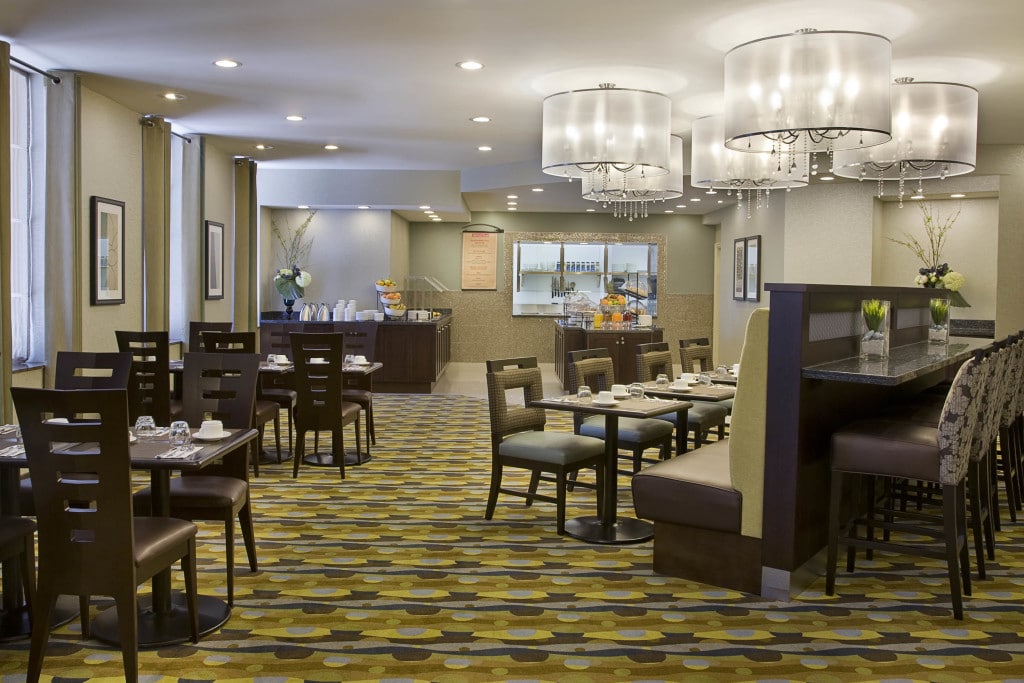 And, what family hotel stay would be complete without a dip in the pool?  This one is small, but is perfect for families looking for a swim.  My boys loved the pool, especially the echo of their voices at the pool!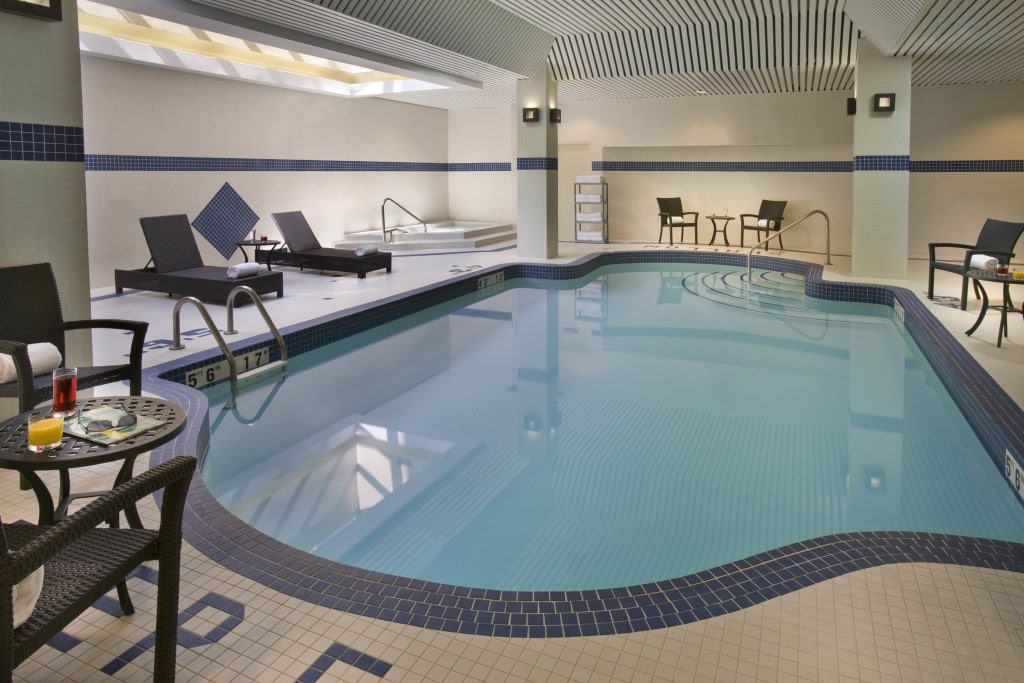 The hotel's location was ideal for our trip.  We could walk to the Eaton Centre, Dundas Square, the Hard Rock Cafe and easily catch transit to any museums or attractions we wanted to visit.
We loved our stay at the Hilton Garden Inn Toronto City Centre and can't wait to return.  The perfect hotel with a great location for exploring downtown Toronto for business, family and personal travel.
Disclosure:  I was provided with a discounted media rate for this stay.  All opinions are my own.