I love doing crafts.  It's something I've enjoyed for years but I don't always make the time to do crafts.  This weekend I took some time to create a DIY Fall wreath for our door.  It was easy, took only 30 minutes and received many compliments from our Thanksgiving guests. I created this wreath after an example I saw last Spring at a well known large store – their retailed for $39.99 – my version cost under $10!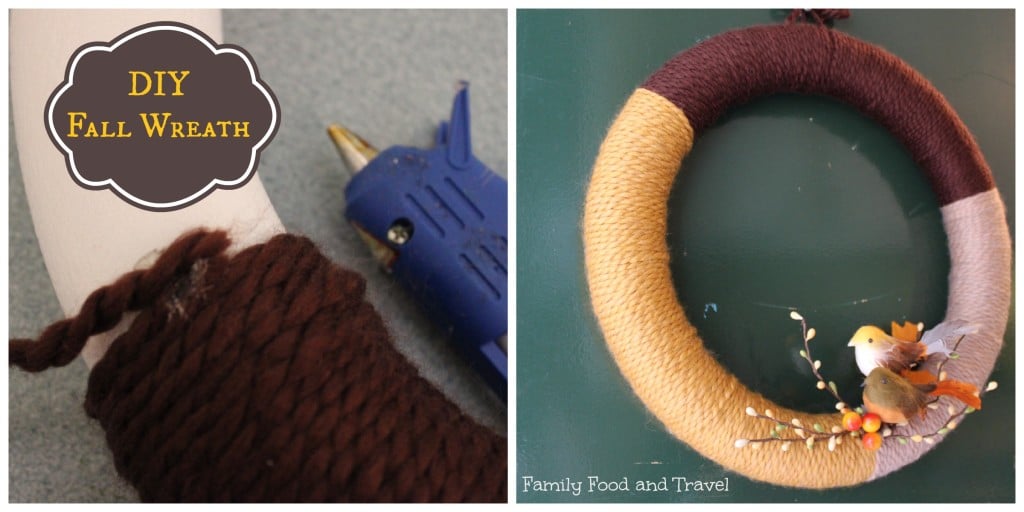 What you need:
3 balls of yarn in Fall colours
Variety of picks – leaves, birds, berries
Hot glue gun
Foam wreath
Directions:
Heat up glue gun.  Divide wreath in three sections and mark with a light pencil. Choose one yarn to begin with and attach the end with some glue.  Wrap yarn around the wreath until you cover 1/3 of the wreath. Attach end of yarn with glue. Repeat with the next two colours and repeat until wreath is wrapped with all three colours.
Cut picks to desired length and attach in the bottom right hand corner of the wreath.
Tie piece of yarn at the top to act as a hanger.