So you know when you're running around being busy (in my case today – painting a bedroom!) and your poor little one has to just sort of entertain themselves and be very very good? And you know when they do such a good job of being very very good and you just want to squeeze them and shower them with gifts? Well today my little one earned a little squeezing and a brand new Wee Waterbaby!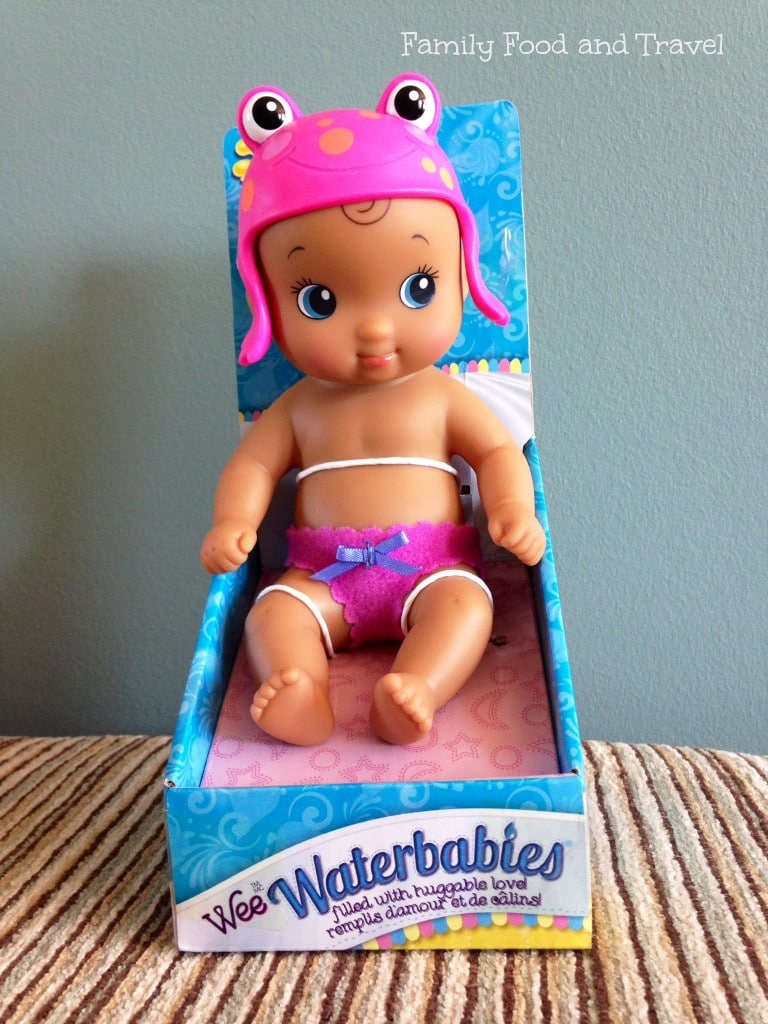 Ohhh, how she loved this baby! The Wee Waterbaby (named Hopper) was so soft and squishy (the doll actually has water right in it so in the words of a 4 year old "it's just like a real-live baby!" At 6″ tall she was a comfortable size for a preschooler. Wee Hopper came with the cutest little bathing cap and diaper and after she had been 'fed' and 'changed' and had a good nap it was time for a bath! My little one had a ball teaching the baby to float on her back and then giving her a good scrub.
As a mom, I'm always happy with a bath toy that a) entertains for more than 2 minutes and b) doesn't fall apart in the bath. The Water Baby delivered on both counts! When she was done the doll was a cinch to dry off her baby and tuck her back into her crib for the night. I am looking forward to seeing what kind of fun my little one and her Wee Waterbaby get up to tomorrow!