I love Fall crafts, anything that captures all of the beautiful and fun parts of nature.  This Turkey Craft is perfect for kids of any age.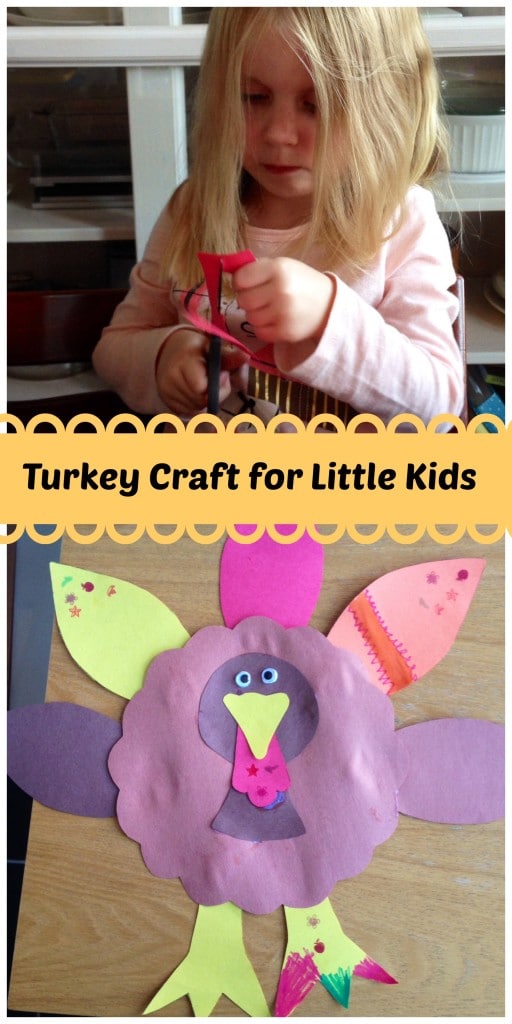 So as a mom and an art teacher I'm always looking to bring a bit of fun craft time into my double life. I was looking for a thanksgiving craft to do with my students and realized that this craft was actually perfect for a family with children of a variety of ages. My daughter is 4 AND A HALF (caps required when she announces her age) and my students are 11-12 and I have reworked this craft to suit either age group.
Materials:
– construction paper
– scissors
– glue (I used wet school glue)
– googly eyes
– any decorative elements your Little chooses (we used stamps)
– tissue paper if you're going to 'stain glass' the tail as I have with my students
Then it was simply a matter of gluing the feathers and feel onto the back of the body, then flipping it over and gluing the neck and face details onto the front.
For my students, we folded each feather in half along the length and then cut out simple shapes making sure we left an outside border around all sides. We then used glue to stick the tissue paper onto the back side of the feathers. The tissue paper tail looks so pretty when in the window.