With two boys in our house Transformers Rescue Bots are a fan favourite.  When this DVD arrived my boys were ecstatic and could not wait to watch it. They love Optimus Prime and while we don't have any transformer toys they think the movies are fantastic.  The idea that anything could change from a creature to a machine is miraculous!
On October 22nd, Transfers Rescue Bots: Griffin Rock Rescue will be released on DVD.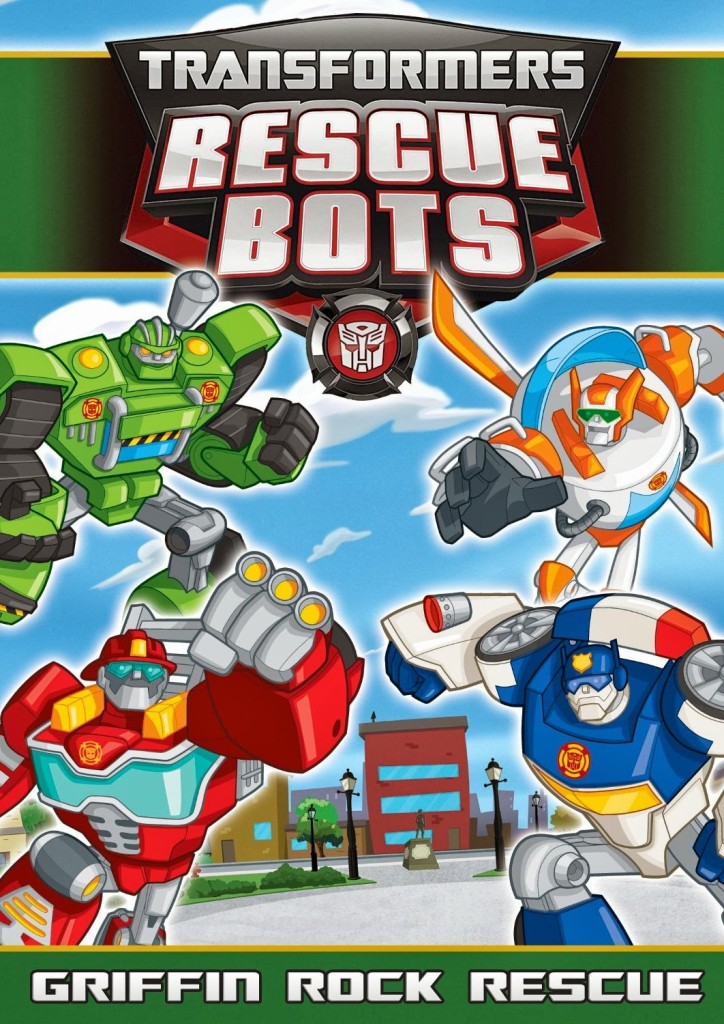 From Hasbro Studios:
Everyone's favorite Autobot first responders— CHASE, HEATWAVE, BLADES and BOULDER —return with more excitement filled episodes as they help keep the little town of Griffin Rock safe! On October 22nd, 2013, this fun-filled collection will be released on DVD from Shout! Factory Kids, in conjunction with Hasbro Studios.Featuring five exciting episodes that the whole family can enjoy, this DVD is priced to own with a suggested retail price of $14.93.
Join the RESCUE BOTS, along with their human friends, as they encounter Dr. Morocco's strange new invention, learn about the mysteries of the Griffin Rock Triangle and accidently shrink themselves in gigantic adventures that will be fun for the whole family! Find all of this and more in TRANSFORMERS RESCUE BOTS: Griffin Rock Rescue!
Executive produced by Jeff Kline (TRANSFORMERS PRIME), TRANSFORMERS RESCUE BOTS features the vocal talents of LeVar Burton (Star Trek: The Next Generation), Lacey Chabert (Party of Five), Steve Blum (TRANSFORMERS PRIME), Maurice LaMarche (Emmy® Award winner for Futurama) and the legendary Peter Cullen who voices OPTIMUS PRIME when he makes cameo appearances in the series. The TRANSFORMERS RESCUE BOTS series is currently airing on The HUB TV Network in the U.S. and on Treehouse in Canada.
Episodes Include:
The Other Doctor
The Reign Of Morocco
Small Blessings
The Griffin Rock Triangle
Rules And Regulations
Does your family love the transformers?  What is your favourite character?