Umbra is a brand I have loved for years.  From their picture frames to kitchen items I am enamoured by their simple, yet beautiful design combined with a wonderful sense of function and purpose.  Easy to use, great to look at and practical is everything I look for in a household product.
I had the opportunity to test out the Umbra EXPANDA trivet and I love it!  Such a cool design (love the pop of colour) and great for any size pot – from big to small, it expands to the right size to keep your pot stead and off of your counter/table.  Plus, the non stick coating ensures the pot stays put.  Plus, it's dishwasher safe (top rack) and BPA free.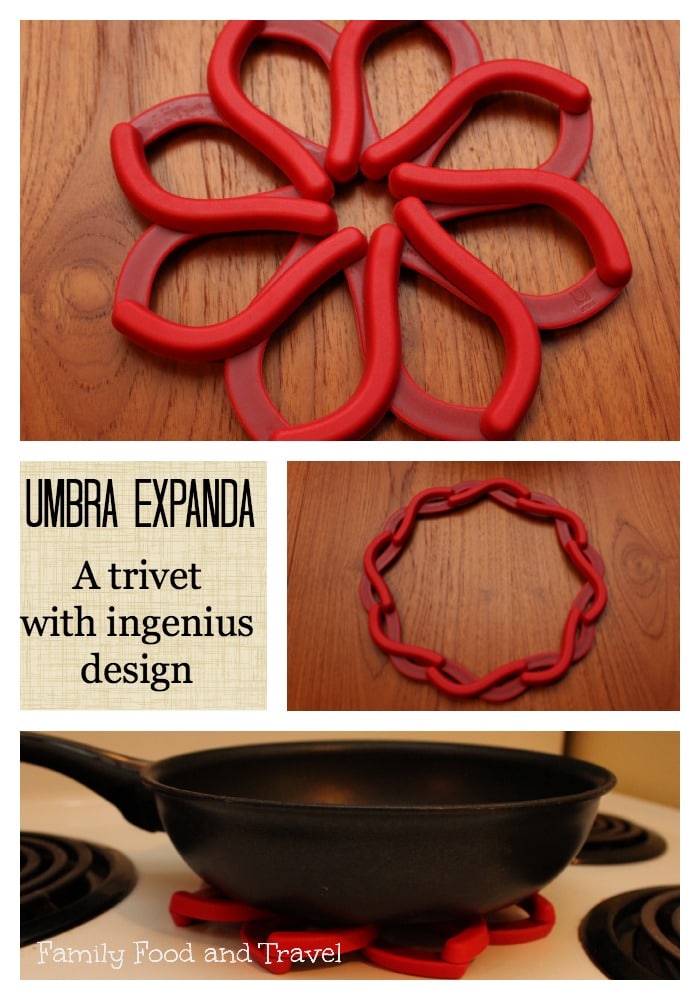 I also loved the small mountable spice rack CYLINDRA, and mountable paper towel holder TRITOW.  Both products have great functionality – the spice rack absolutely takes up less space than my big monster spice rack does, but I didn't have a place in my kitchen to wall mount it which I believe is the most useful way to use it.
The tritow paper towel holder is a permanent fixture in my kitchen replacing our little paper towel holder.  I love how sturdy it is while still looking stylish.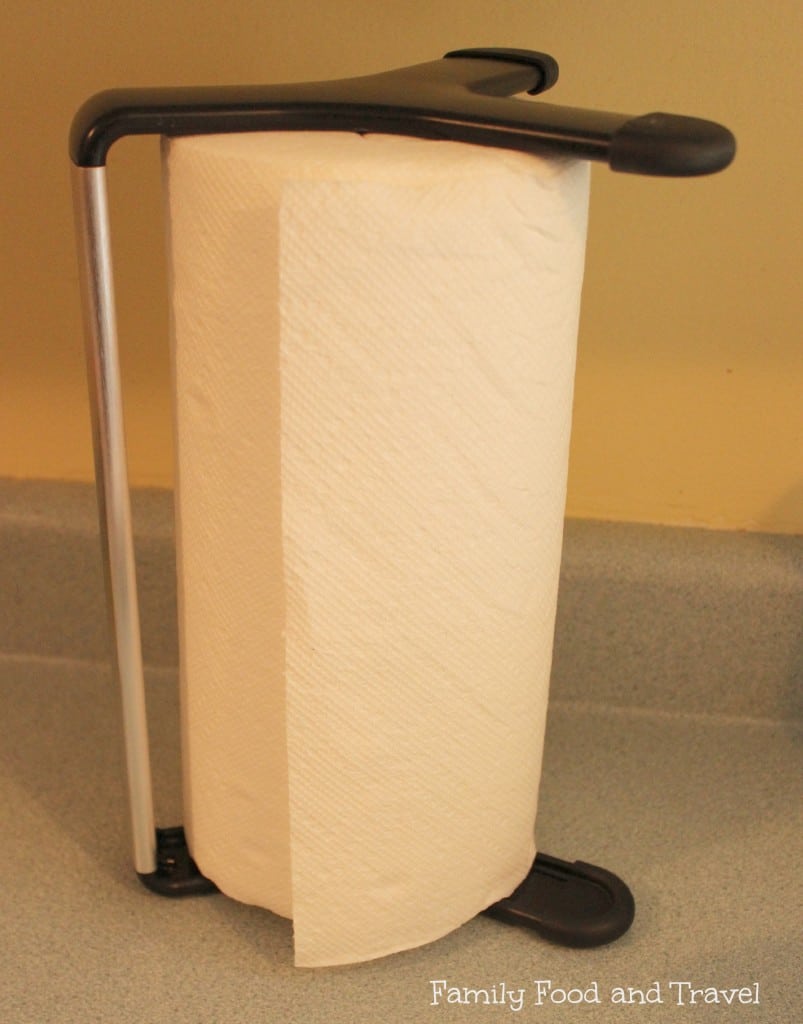 Want to know more about these products?  Check out these fabulous fact sheets: