Las Vegas is a place where many people go when they want to enjoy land based casino gambling rather than playing online at places like Lucky Nugget. However, many often think it may not be the best place to take a vacation with the family. Actually, this is not true as there are a plethora of activities that can be enjoyed by families while in the city. Many casinos today are actually part of a larger resort that offers other activities. A lot of these activities are actually designed for families with children in mind. The range can be quite extensive including shows and museums.
Madame Tussauds is one of the top places to visit in the city and a favourite among children. This well-known wax museum displays many different famous figures all captured in wax. Some interactive exhibits are included in the museum. Many of these provide a chance for visitors to take a photo of themselves with a celebrity figure. One option is capturing yourself on a golfing trip with professional golfer, Tiger Woods. Perhaps taking a shot of yourself singing on the American Idol set is more to your liking. This too can be done at the museum. Madame Tussauds Wax Museum is located within the Venetian Casino. With a location right on the Vegas Strip, it can be easily accessed.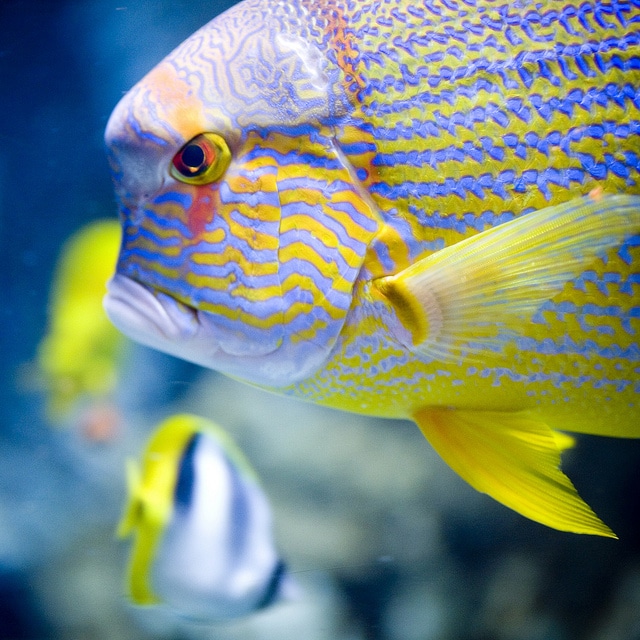 The Atlantis Aquarium is another point of interest that can appeal to families, and it's free! Containing 50,000 gallons of salt water, the aquarium includes many different kinds of fish. Once a day the fish are fed by a diver. Therefore, timing your visit for this event could be a bonus as your family can also watch this event. A show is also part of the aquarium. The free show is held hourly during operating hours. The Atlantis Aquarium is part of Caesar's Palace, which like the Venetian, is found on the Vegas Strip.
Photo Credits:
Las Vegas Strip – photo credit: Justin in SD via photopin cc
Atlantis Aquarium – photo credit: Thomas Hawk via photopin cc