Life is all about celebrating the little moments in life.  A moment of peace, your kids' test score, making it to the gym even though you wanted to hibernate on the couch.  Those are the little moments that we rarely celebrate but should be.  YOPA a new fabulous greek yogurt is encouraging you to celebrate your OPA moments with flavours that taste like Strawberry Cheesecake, Pina Coladas and Vanilla Bean = heaven in my books! Plus, with double the protein of regular yogurt, no gelatin, artificial colours/flavours, 0% fat and only 80 calories per serving it is an indulgence you can have everyday.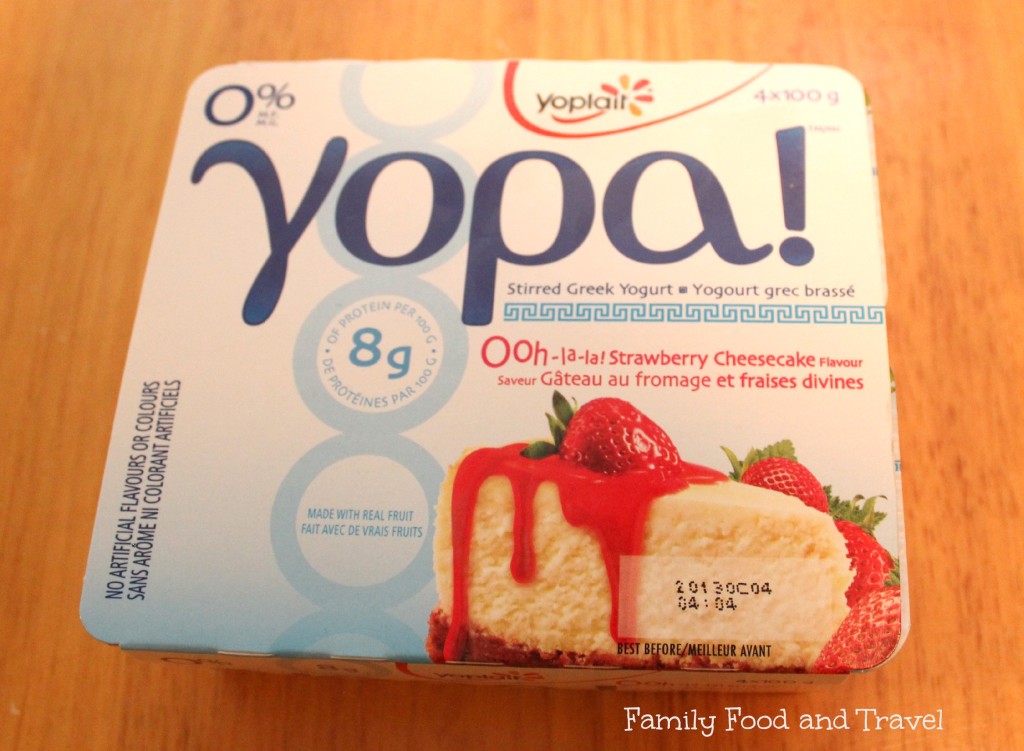 While many people love to indulge in chocolate treats my favourites are anything with peanut butter, or fruit flavoured desserts.  I love mango, lemon, strawberry and rhubarb desserts – tart and sweet at the same time!  For that reason I chose to try the Ooh-la-la Strawberry Cheesecake YOPA yogurt and loved it! It was rich, creamy and didn't have the overwhelming tartness that other greek yogurts I've tried have.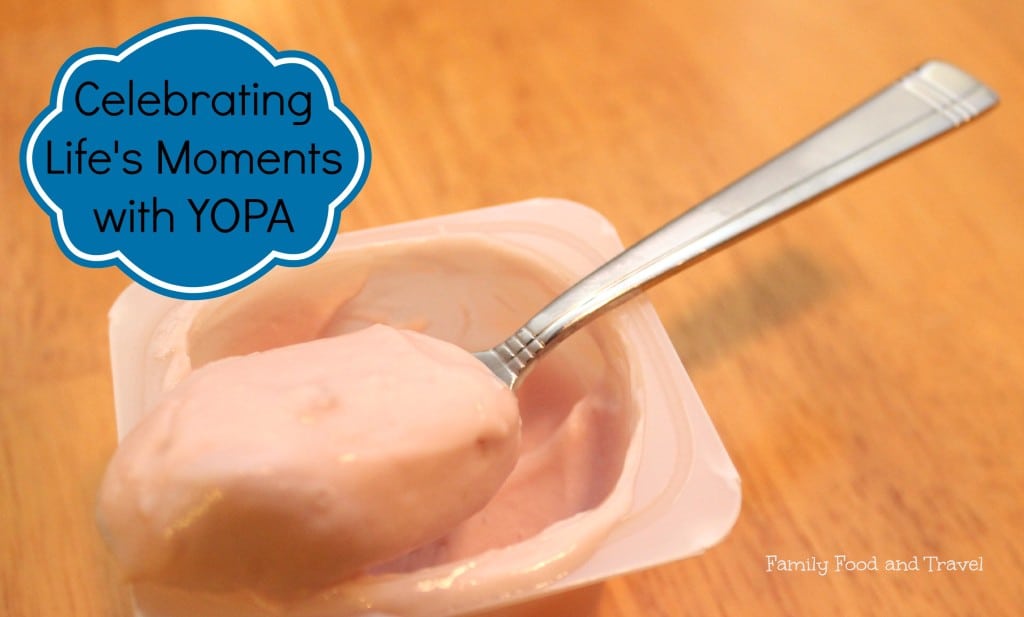 Check out what spokesperson Nia Vardalos has to say about YOPA:

To celebrate the arrival of YOPA yogurt in stores near you, we are giving away a $100 YOPA Prize Pack.  Contest is open to residents of Canada and while you can enter on a few sites, you can only win one prize pack from the company.   Best of luck!
*This Giveaway Has Ended*

Disclosure – I am participating in the YOPA Blogger Campaign by Mom Central Canada on behalf of General Mills, and received compensation as a thank you for participating and for sharing my honest opinion. The opinions on this blog are my own.