From the moment I started watching Homeland I have been hooked.  The first episode drew me in and I've been sitting on the edge of my seat every episode since.  Season 2's thrilling plotline around Sargent Brody and Carrie Mathison had me frustrated, anxious, nervous and captivated.  Their unbalanced love affair, Carrie's fragile mental health and the twisted web of the CIA, US politics and international terrorism make for plot lines that you do not think could be possible, yet seem so real.  I have never met anyone who didn't like this show – regardless of age group, if you like a great story with phenomenal acting, this show is definitely for you.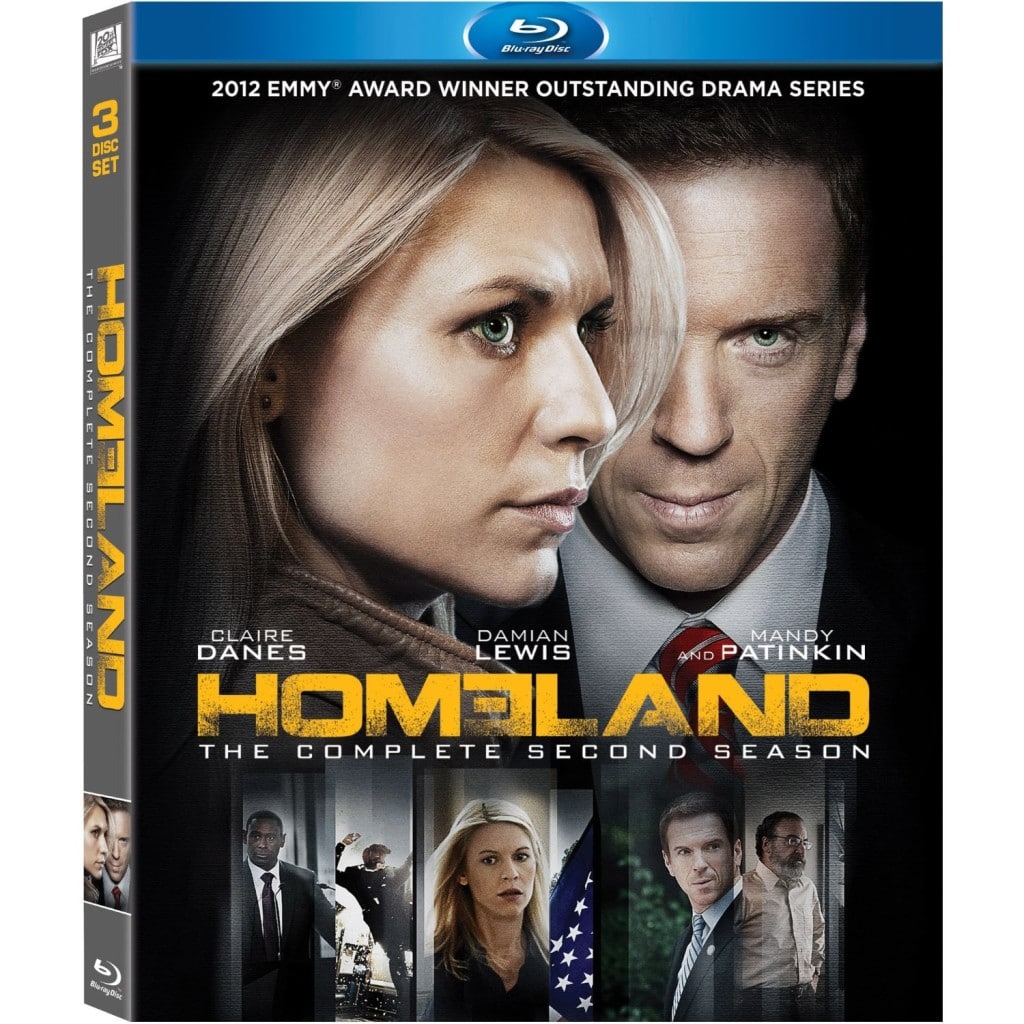 From 20th Century Fox:
"Homeland" makes its triumphant return after winning six Emmy® Awards, including Outstanding Lead Actress for Claire Danes, Outstanding Lead Actor for Damian Lewis and Outstanding Drama Series.  Marine Sgt. Nicholas Brody (Lewis) is now a U.S. congressman, and former CIA agent Carrie Mathison (Danes) has returned to civilian life.  But when a new and potentially devastating terrorist threat emerges, Brody and Carrie's lives become intertwined once again and they resume their delicate dance of suspicion, deceit and desire. Without spoiling the end of season 2 for those that have yet to witness the irrational but interesting relationship between Carrie and Brody, we will say it all ends with an escape to Canada.
In celebration of the Blu-ray release available now, here are some of our favourite TV and film's featuring characters that used Canada for their brief escape.
#1- Robin Takes Toronto in How I Met Your Mother
The loveable and ambitious news anchor is charged with assault after a bar-fight and must become an American citizen to avoid being deported. Robin freaks out, and takes off to her native city of Toronto to avoid the trouble of taking the American citizenship test. Eventually, she comes back to the states to apply for dual citizenship, so she can keep Canada close to her heart.
#2- Eric Bana & Olivia Wilde in Deadfall
Eric Bana and Olivia Wilde star as a brother-sister crime duo who go on a crime spree in Michigan.  After a catastrophic event, the duo split up and plan to meet at the US-Canadian border.  Unfortunately, this dark crime has too many twists that prevent the siblings from their original meeting point, which is probably the best for Canada!
#3- John Candy as Sheriff Boomer in Canadian Bacon
In this 1980s film, a struggling politician stops at nothing to raise his approval rates at the poll, even if this means trying to start a cold war with Canada. While this may not feature any characters jumping borders into Canada, it's too hilarious too comical not to include on any list about Canadian featured films.
#4- Joshua Jackson in One Week  
Canadian born Joshua Jackson stars in this film as a young man that is diagnosed with cancer and decides to set out on a road trip from Toronto to Vancouver Island across Canada instead of beginning immediate treatment.  Beautiful scenery and a compelling storyline make this film a must see.
#5- Sean William Scott in Goons
How much more Canadian escape can you get than enjoying the great Canadian past time, hockey. In the film Goon, Sean William Scott is trying to find his place amongst a successful physician father and brother.  He finds meaning in his new role as the enforcer for the local minor league hockey team.
My opinion, of these Canadian features – my  favourite is by far One Week – a fantastic film.  If you haven't watched it, you need to!
Homeland Season 2 is must see TV.  My family is hooked, I know yours will be too!
Season 3 of Homeland begins September 29 – will you be watching?