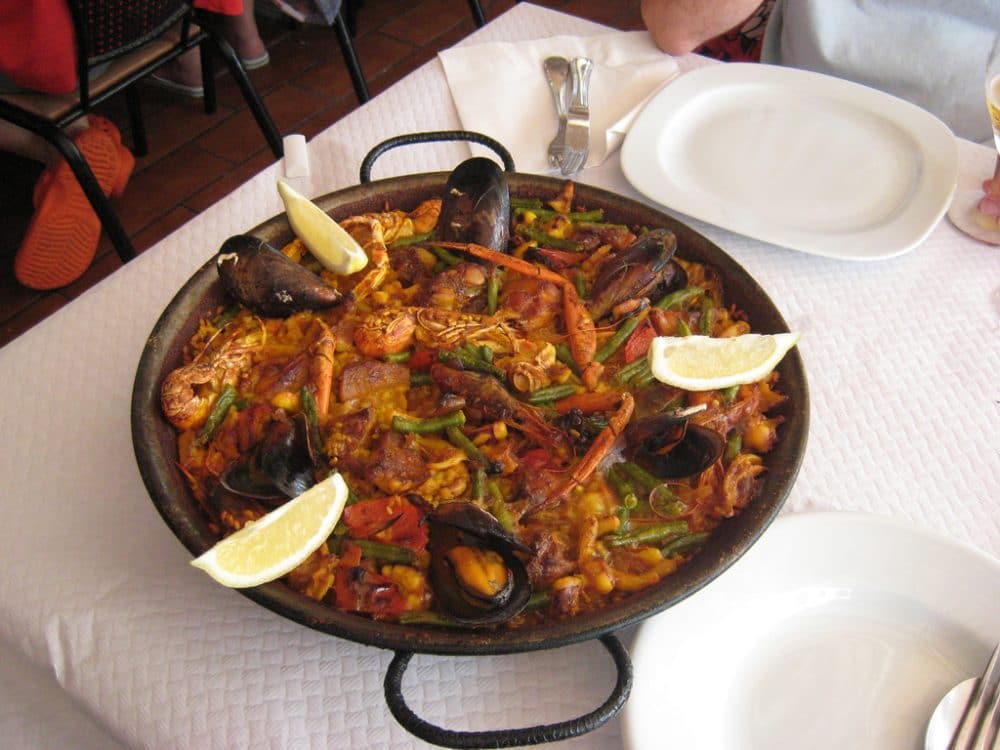 The Spanish outpost of Mallorca has laid back and sunny vibes. with vibrant food to match. It's perfect for hungry, adventurous families looking for some September sun and foodie bliss.
Quirky Villages
One key tip if you're looking for a foodie haven is to head away from the clubs of the main tourist towns. Port de Soller is a village on the north-western coast of Mallorca, so easily accessible for those on Alcudia holidays. There's a funky little Swedish-owned pub called Hotel Esplendido with an infinity pool on the roof and plenty of delicious tapas dishes. Also worth trying is the casually cool eatery El Pirata or the more high-end Agapanto.
In between sampling the local dishes, make sure you try the traditional-style wooden tram that's been rattling around since 1913. Blessed with an abundance of fragrant orange groves and sheltered by the Tramuntana mountains, there's a laid-back vibe here that's hard to beat.
Mallorcan foodie festivities
In terms of a good time to visit the island, the four seasons generally will feature festivals that mark key events in the agricultural calendar. Before the onset of the winter each year, residents hold a matanca, or the yearly slaughter of the island's pigs, along with songs, dancing and the creation of sausages and cured meats of many kinds.
This is definitely one for the carnivores to enjoy! If you decide to brave this meat lovers' nirvana then try the sobrasada (raw minced pork with hot red peppers) but beware the heat! There's also frit mallorqui, a fry up of offal, potatoes, onion and tomatoes. For the less blood thirsty – try spicy chorizo, done the authentic way.
Vegetarian Mallorca
This said, lovers of greens don't need to worry; Mallorca has plenty of suitable cuisine of this kind too. Be sure to try the local vegetarian staple, Mallorcan ratatouille. This is a hearty local dish that uses local ingredients, such as aubergines, potatoes, peppers, olive oil and sopres mallorquines, with a syrupy rich broth made from vegetables and brown bread.
Arros Brat
When the kids begin to act out and be naughty, then feed them their namesake. Arros Brat is a local dish that actually means dirty rice, although the contents are anything but. This is the local version of Paella and features aromatic saffron rice that's cooked with a mix of pork, chicken and vegetables; a great all-in-one dish that should please all members of the family.
Mallorca is home to tasty and exciting cuisine for families on all kinds of budgets. Whether you're planning to traipse around on Playa de Muro in Alcudia, or meander through the picture-perfect little villages of Valdemossa, Deià and Soller, make time to sample the best of the island's unique cuisine as you go.
Heidi Welton is a freelance travel journalist with a taste for gastronomic adventures around the Mediterranean.