In 20 years we've seen a lot of change in the world.  Seinfeld won the Emmy and L.A.'s The Mighty Ducks played their first pre-season NHL game, and Chicken Soup for the Soul was released.  I remember reading that book.  I was in high school and I loved pouring though the stories that made me feel good about myself and the world around me.
I was really excited to read the 20th Anniversary Edition so I could remind myself of the stories I read so long ago.  And, read the new ones!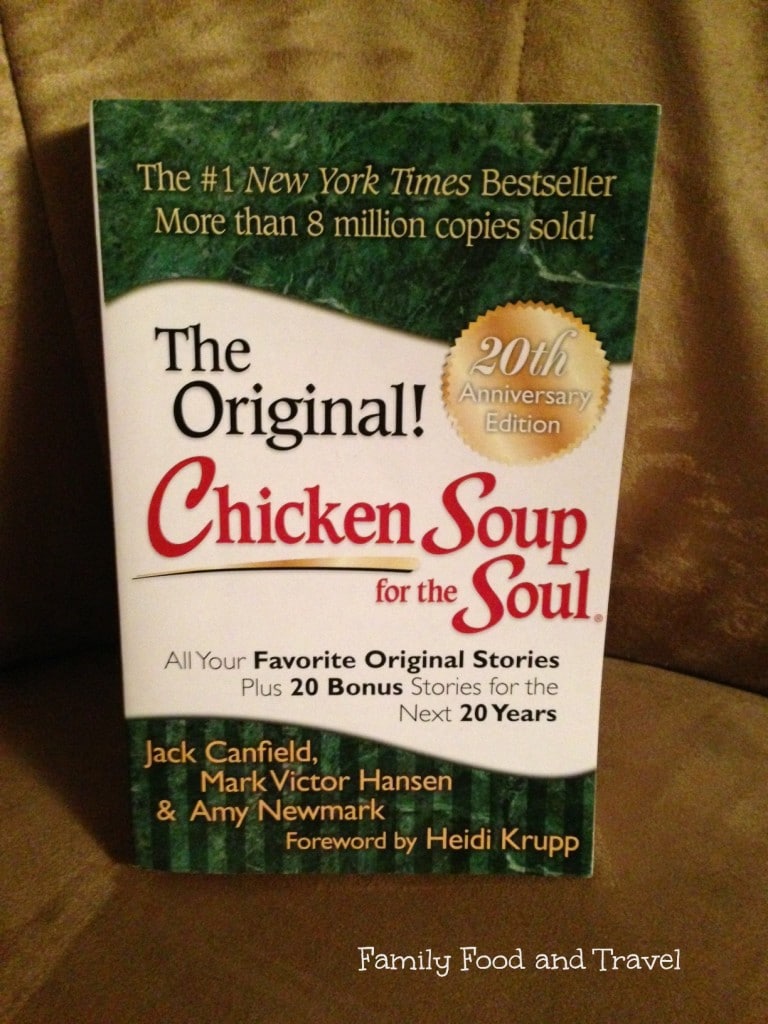 From the publisher:
The twentieth anniversary edition of the original Chicken Soup for the Soul is brimming with even more hope and inspiration – the stories you've always loved, plus bonus stories, plus 20 bonus stories from today's thought leaders.
Twenty years later, Chicken Soup for the Soul continues to open the heart and rekindle the spirit. Celebrate the twentieth anniversary with the classic book that inspired millions — reinvigorated with bonus stories of inspiration! You will find hope and inspiration in these 101 heartwarming stories about counting your blessings, thinking positive, and overcoming challenges.
My Review: 
I loved re-reading the stories of the past and the new ones too.  The stories are the perfect length to read a couple before bed, or when you need a 'pick me up.' I think my favourite was MK Asante's "The Blank Page."  The words really rang true to me, especially  "You don't need to be great to get started, but you need to get started to be great."
I think this book is the perfect gift for a loved one of any age.  It really appeals to people of all ages.
A great, heartwarming and inspired read.
Check out the other new releases from Chicken Soup for the Soul.
One lucky Family Food and Travel reader will win a copy of Chicken Soup for the Soul's 20th Anniversary Edition.  Contest open to residents of the US and Canada ends September 29, 2013.