All parents know that children hate change – and some are especially particular when it comes to food. Whenever my friend and I go out to eat with her kids, they always choose the exact same things on the menu: chicken nuggets and plain tomato and cheese pizza. Both children top their dishes with lashings of ketchup before diving in whilst also covering themselves from top to tail in their food.
During my recent travels around the Canary Islands, my friend came over with her children to visit me. She decided she wanted to encourage them to get out of their comfort zone and try the local food. After all, they can't survive on chicken nuggets and pizza forever! Despite the wide variety of Canarian and Mediterranean food available at their hotel, the kids always headed to the children's section which served chicken nuggets and plain pizza every day, without fail.
Being enthusiastic carnivores ourselves, my friend and I headed to El Cordero (the lamb) restaurant in Guargacho, Tenerife south. This grill-style eatery had been recommended to me by a number of travelers because it was affordable, the portions were huge and the quality was amazing, so I was very much eager to try. When we arrived at the restaurant in my rental car, we were greeted with a huge bush in the shape of a giant lamb. The bush was larger than the restaurant itself and instantly got the children interested.
Once seated at a table on the outdoor terrace, we ordered our drinks and patiently waited for our menus. Instead, a waiter came over to our table and told us the restaurant didn't use menus and he was just going to tell us what the chef was cooking that day. Although it caught us off guard, it sounded wonderfully fresh, so we listened carefully.
The list seemed never-ending and incorporated almost every kind of grilled meat we could imagine. In the end, we asked our waiter to bring us a mixed platter suitable for two adults and two children with enough Canarian potatoes and mixed salad for everyone.
Whilst we were waiting for our food, the children were adamant that they weren't going to enjoy their meal, with the older boy even remarking that he wasn't going to try a thing. There were some amazing smells wafting over from the grill, so we humored the children and told them that was fine, knowing that curiosity would get the better of them when dinner arrived.
Within around 20 minutes, a handful of waiters descended on our table, each holding two plates. As ordered, there was one huge portion of fresh salad, a generous serving of Canarian potatoes, a tray of assorted sauces and the highlight of the meal: plate after plate of grilled meat. My friend and I examined each piece and after a few minutes managed to work out what we had: sirloin steaks, pork chops, lamb shoulder, pork ribs, rabbit and chicken legs – enough to feed a family of ten, never mind four!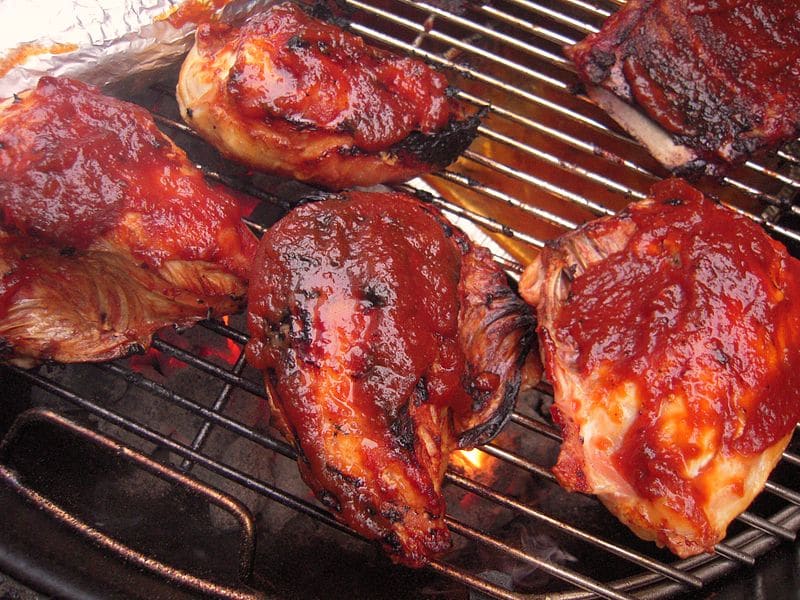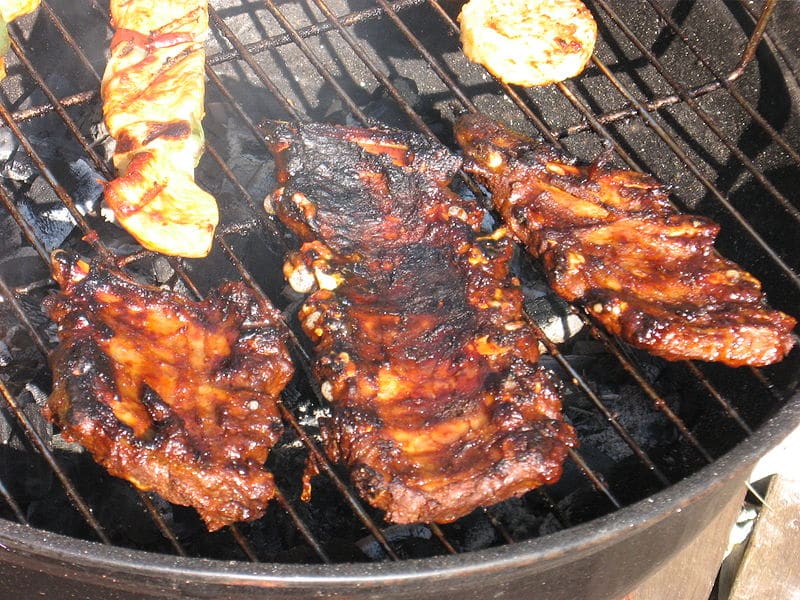 We offered the children some and, as expected, they immediately refused, so we served ourselves and began tucking in. My friend and I shared some secret happy glances as we could see the children eying up the meat, with the little girl even licking her lips. No more than two minutes went by before she piped up saying: "Chicken leg is like chicken nuggets. Can I have some please?" So we gave her a chicken leg and managed to slip some Canarian potatoes and salad on the plate at the same time. We asked her brother if he wanted any and he gave a shrug, so we equally filled his plate.
Although they were very skeptical to begin with, they were soon devouring everything on their plate and reaching for more. We made sure there was enough meat left between us so they could try everything and they absolutely loved it.
We asked them what they're favorite part of the meal was and were really surprised. Both of them loved the Canarian potatoes. We couldn't believe that they'd both chosen a vegetable as their favorite dish. Not wanting to miss out on the opportunity, my friend went over to the kitchen and managed to get a hold of the recipe for Canarian potatoes so she can could serve them up at home.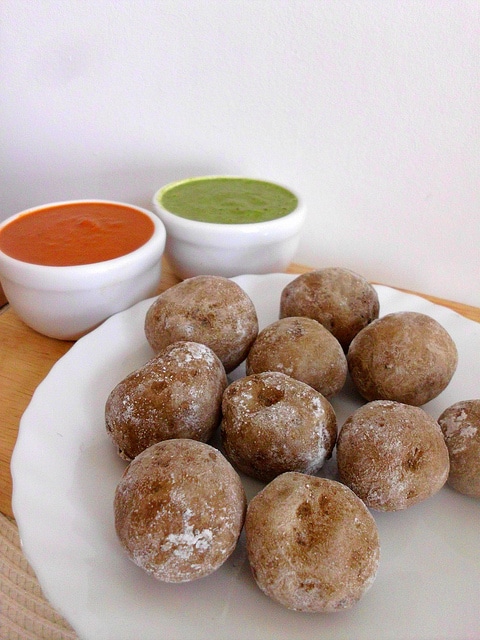 If you'd like to make Canarian potatoes at home, here's the recipe to make one portion:
Ingredients
2 cups of water
5 tablespoons of coarse sea salt
4-5 small potatoes (around 1-2 inches in diameter)
Directions
Fill a saucepan with the water and bring it to the boil over high heat. Whilst the water is boiling, scrub the potatoes so they're clean.
Add the salt into the boiling water, stirring well, and reduce the heat to medium. Place the potatoes into the saucepan and leave them to boil until soft – around 25 minutes.
Pour the water out of the saucepan whilst keeping the potatoes in the pan. Turn the heat off and return the saucepan to the ring on the stove. Leave for around two minutes for the skins have shriveled up and turned gray.
If you're struggling to get your kids to eat local food when on vacation, try doing what we did. Order a great big platter for everyone to dig in and share, so they don't feel like they're being singled out. If your kids take a while to get used to it, just let them do their own thing and get on with your own meal. Within a few minutes, curiosity and hunger will get the better of them and they'll be eager to try whatever you're eating.
Katie is a food fanatic and travel-loving blogger from the UK. One of her favorite parts of travelling is enjoying regional food and experiencing local culture.