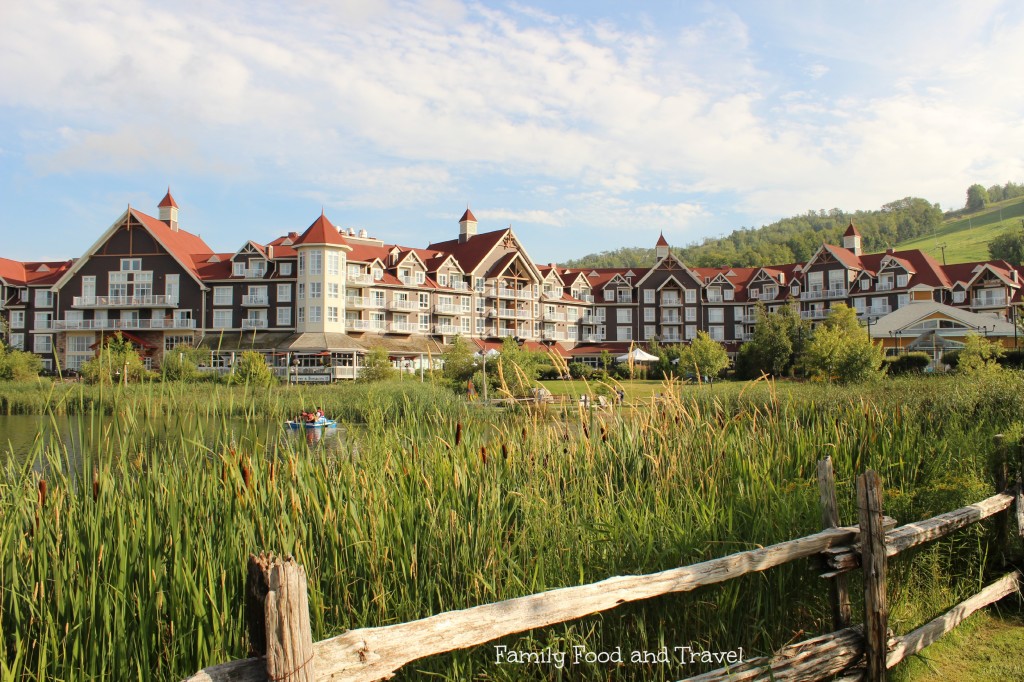 Our stay at the Westin Trillium House at Blue Mountain Resort was truly picture perfect.  From the moment that we arrive we felt right at home.  The clean lines, friendly faces and helpful staff made us fall instantly in love with this beautiful hotel and all that it had to offer.
We had the pleasure of staying in a two-bedroom suite which offered us more useable living space than most homes.  We loved the use the kitchenette and dining table – perfect for making quick breakfasts for our boys and the two bedrooms allowed my husband and I to watch a movie while our boys slept in a separate room.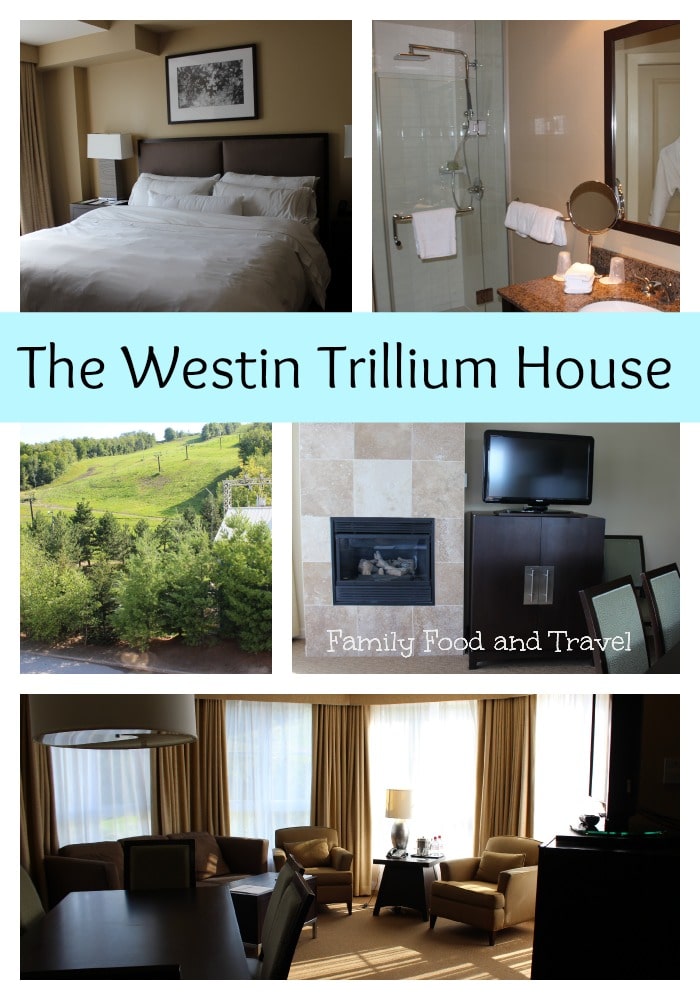 Our boys loved the extra space to run and play and right away declared that our room was now "home at the mountain."  They coloured, watched cartoons and loved the room, the resort and everything about Blue Mountain.
The Westin Trillium House truly has everything that you would need.  Here are some snapshots of the amenities:
Guest Accommodations
The Westin Trillium House is home to 220 guest suites all of which have the following amenities:  pull-out sofa bed, gas fireplace, dining area, flat screen TV, DVD player, kitchenette (complete with dishwasher and cutlery), high speed internet (for a fee), full or partial balcony, modern furnishings and details.
Facilities and Services
Designed for longer stays, the Westin has everything you would need for business, pleasure and family vacations.  There is the Westin Kids Discovery Room filled with crafts and activities for younger kids while the Games Room has arcade games appealing to older kids.  The Recreation Centre has a 4 season outdoor heated pool and hot tubs, sauna and a 24 Workout Gym.  You can also borrow exercise gear from New Balance and clothing for the duration of your stay! For business guests there is a Business Centre with computers, a copier, fax machine and over 10 000 square feet of conference space.
The Westin offers two choices for dining – in room/room service and Oliver & Bonacini Cafe Grill.  The Westin is home to a restaurant by Toronto restaurant group Oliver & Bonacini owners of some of Toronto's most famous restaurants (Canoe, Auberge du Pommier) and feature an outdoor patio dining area plus a restaurant and bar inside.  To preview their menus, click here.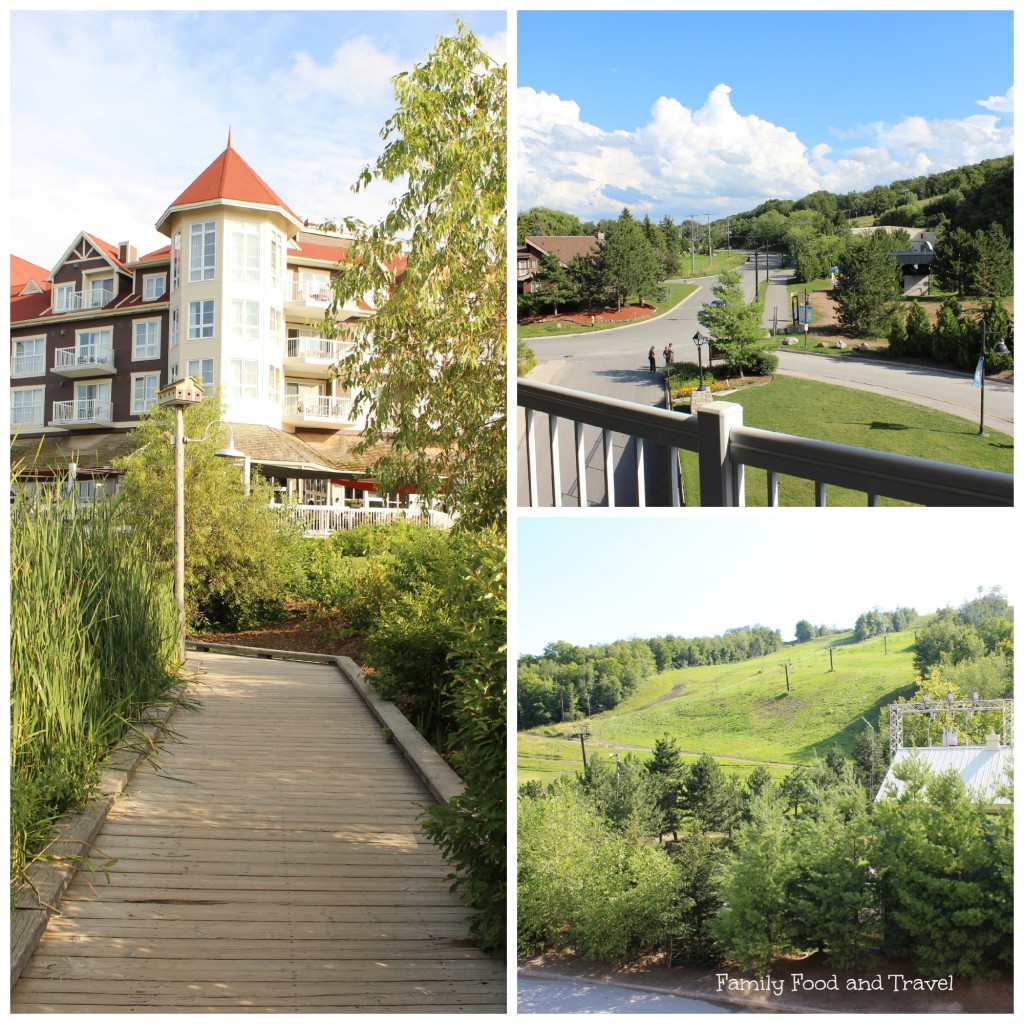 And the Westin Trillium House is a pet-friendly hotel – even the furry members of your family can feel right at home!
When we returned from this holiday we could not stop talking about the beauty of Blue Mountain and how much we loved the Westin Trillium House.  It was one of the most memorable trips our family has experienced and one that we hope we can repeat as soon as possible.  There is nothing quite like a trip you wish would never end. Our family would highly recommend the Westin Trillium House.