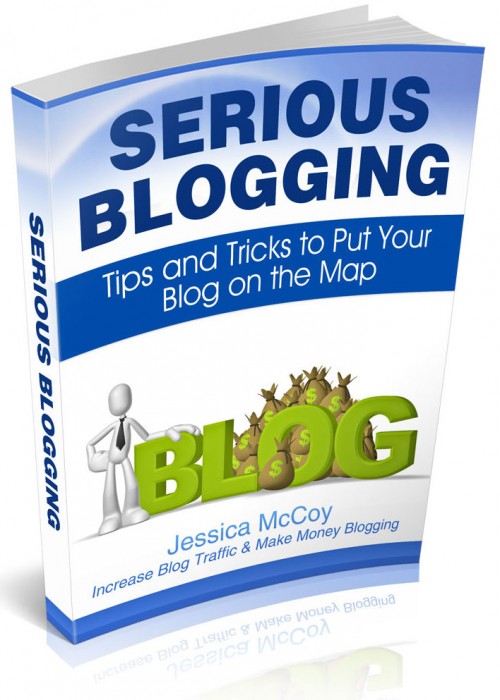 When I started blogging I had the hardest time trying to figure out all the ins and outs of the blogging world.  I wanted to be an expert right away.  I looked on Amazon and purchased some books that were helpful but none really gave me all the details I wanted.  Then, I found a couple of ebooks and they were the ones that really helped me understand how to gain followers, interact in the blogging community and build a better blog.  We all blog for different reasons but traffic and money are two that are common to many of us!
Jessica was one one of the first bloggers I met that seemed to have the answers.  She is fantastic and so is her new ebook Serious Blogging: Tips and Tricks to Put Your Blog on the Map for $9.99 USD it is truly an investment in your blogging future!
One lucky reader of Family Food and Travel will win a copy.  Open worldwide – ending Wednesday Sept. 18.
Enter to win the Serious Blogging ebook
*This Giveaway Has Ended*

Click here to view more details and download Jessica's fabulous e-book.