This is a sponsored post written by me on behalf of Cottonelle.
Even though most of us don't talk about it, your bathroom routine is critical to your health and cleanliness.  So, when I was asked to take part in the #LetsTalkBums campaign I figured it was time that we got talking about the great ways you can make your bathroom routine better.
Cottonelle sent me this pack of products so that I could try out the Cottonelle Care Routine myself.  At first I was wondering what I would do with wipes.  I use them on my kids but never on myself.  It seemed really strange to use wipes.  But, willing to try anything once I figured it was worth seeing if I would change my opinion.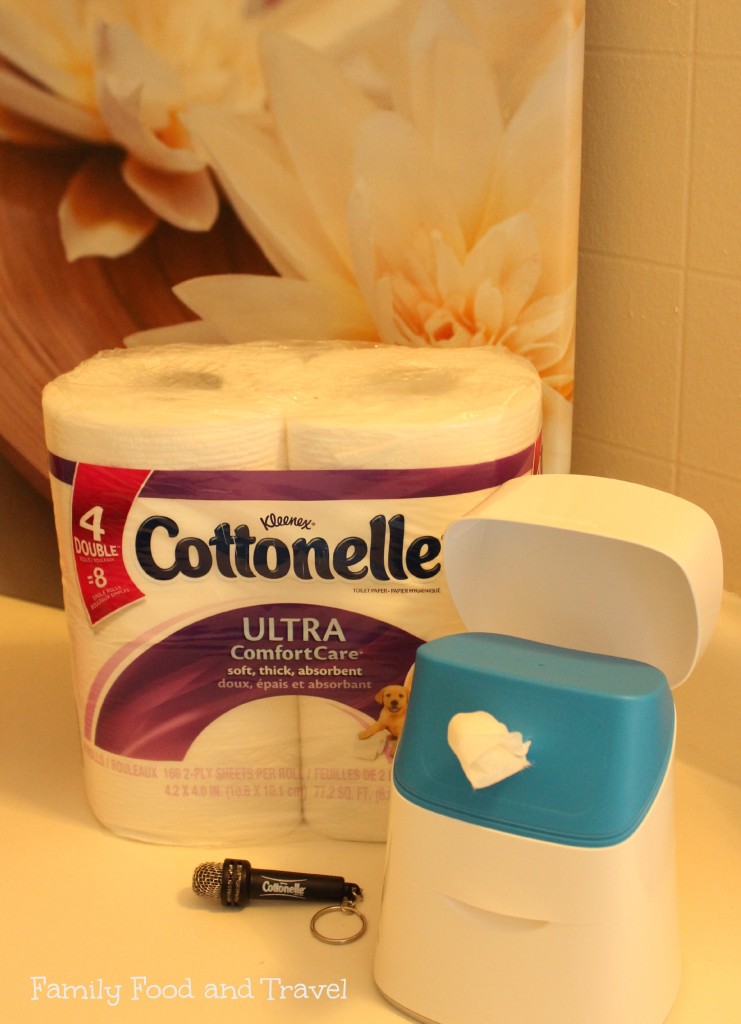 At first it was weird, but after I tried with the paper as well the combination was pretty great.  I did feel cleaner and while I worried about flushing wipes down my home's very old plumbing, there have been no problems.  My verdict – wipes are definitely not just for little bums, but big, adult bums too!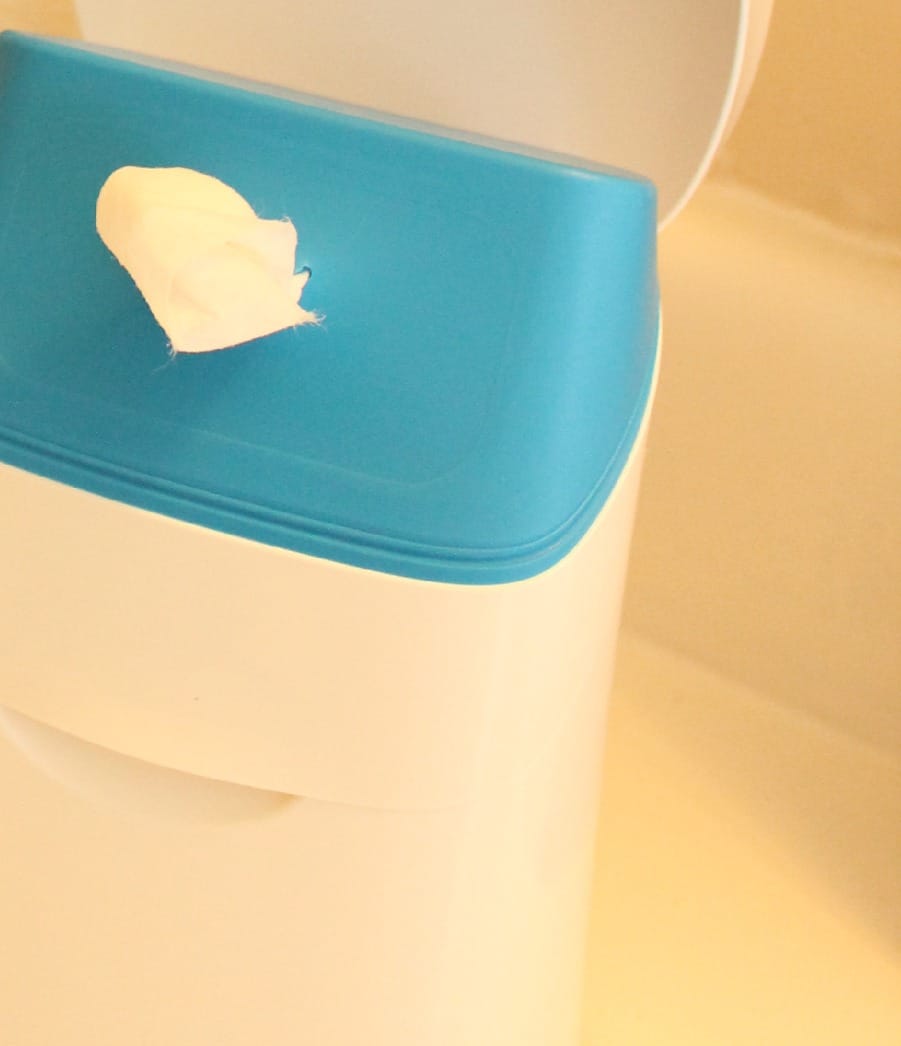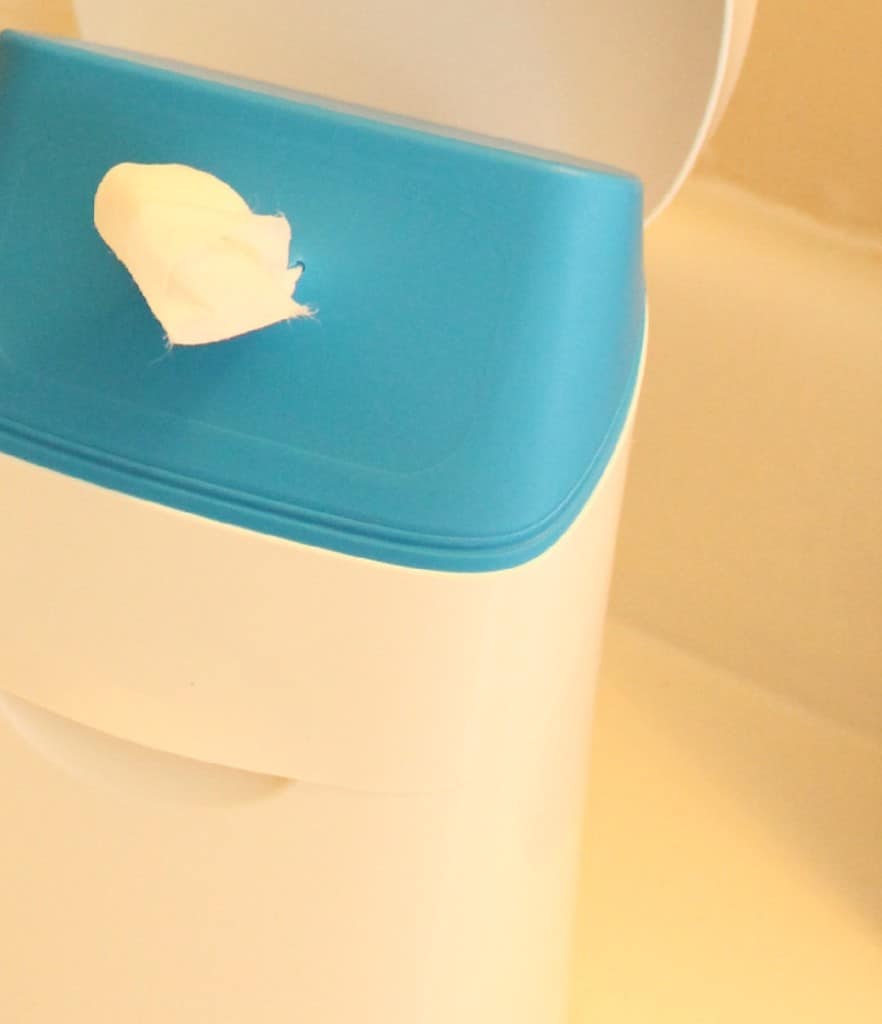 I also love the container Cottonelle Flushable Cleansing Cloths  come in.  It is a sleek, upright dispenser – that is easier for all of my family to enjoy the clean and fresh feeling of the Cottonelle Care Routine.  If my 3 year olds can use the container, it is definitely easy to use ;)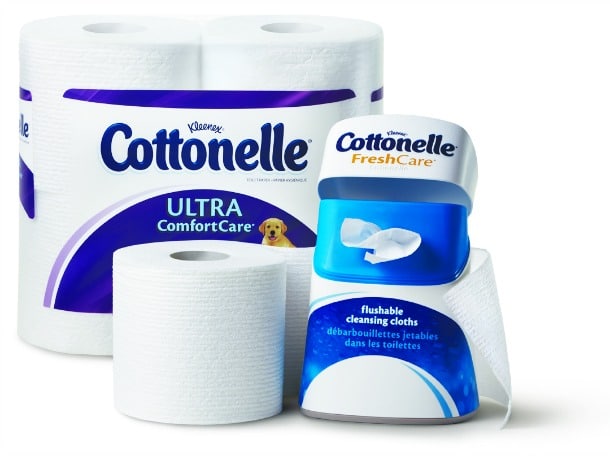 Cottonelle wants to get you talking about your bum and on a better way to clean "down there" by using the Cottonelle Clean Routine. By combining the use of Cottonelle Toilet Paper and Cottonelle Flushable Cleansing Cloths, the Cottonelle Clean Routine is a revolutionary way to keep your bum cleaner.
Are you ready? Don't be shy! Visit http://www.facebook.com/cottonelle to learn more about the Cottonelle Clean Routine and join the clean routine conversation. #LetsTalkBums
Note:  This is a sponsored post written by me on behalf of Cottonelle.