Meredith, a new contributor to Family Food and Travel made this fabulous DIY Outdoor Chalkboard that is a perfect creative space for your little one(s) to make beautiful chalk art.  I love that this DIY Outdoor Chalkboard can be hung outside all season and nature cleans it for you!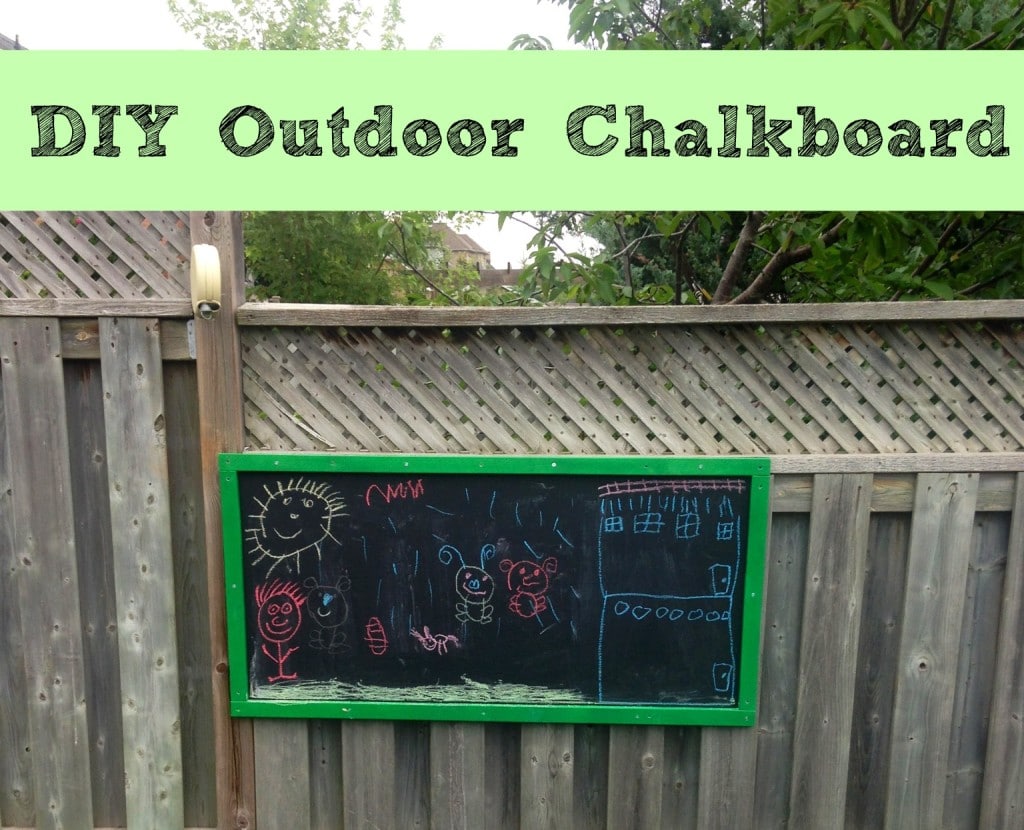 Supplies:
2 – 1×2″s (cut to size at Home Depot)
1 – 2×4′ sheet of plywood
outdoor primer
chalkboard paint
spray paint for border
a drill and wood screws (2 lengths: 1 to affix the boarder to the chalkboard; 1 longer one to attach the finished product to your fence!)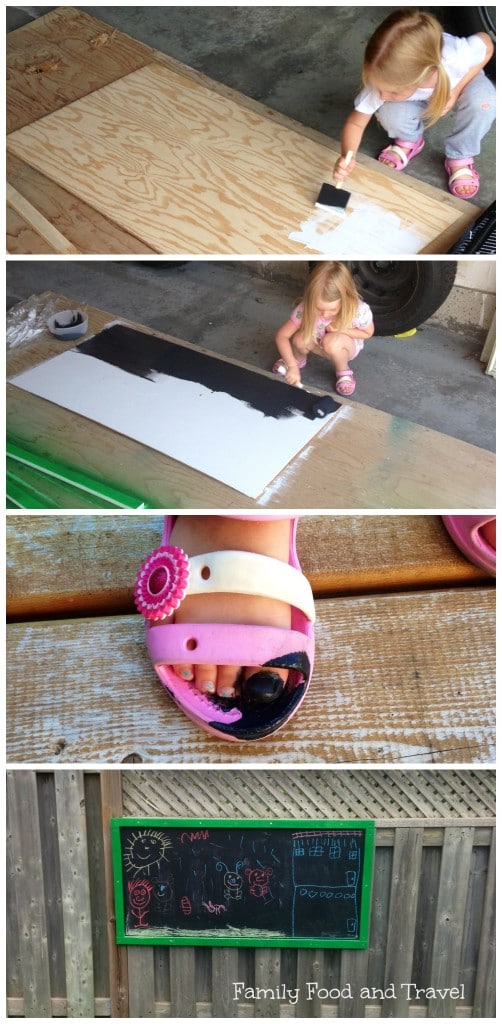 Directions:
Inspiration for this piece came from talking up my friendly rep at Home Depot. With my cute 4 year old in tow describing her 'vision' in great detail our idea to create an outdoor chalkboard came together.
We chose the 2×4′ plywood because it will be less likely to warp over time in the elements, etc. Do not choose anything pressed or glued – it will just fall apart outside.
Prime all your wood (2 coats to be sure). Spray your boarder pieces (I have them each 3 coats and probably could have done another but I had a very impatient customer… Paint the board using the chalk board paint – follow the directions on the can regarding recoating times – it varies by brand. I gave the board 3 coats to get a really deep chalkboard look and feel.
Pre-drill your holes sandwiching the 2 short ends between the long boarder pieces. Screw together then have your handy hubby hold the chalkboard (it'll be heavy) while you figure out how to attach it to your fence without bringing the whole thing crashing down (my solution involved mounting it to the cross bar).
Wait the agonizing 3 days it takes for the chalk board paint to cure then have at it!