Back to School is right around the corner and like the procrastinator that I am I just ordered my Mabel's Labels Back to School Ultimate Combo today!  My boys are starting a new preschool and with uniforms, new shoes and a bigger class, labelling their belongings is going to be essential in the hope that they won't get lost.
I love the Free Shipping at Mabel's Labels and really appreciate how fast it arrives.  Plus the variety of choices and types of labels make Mabel's Labels the Back to School experts!
The Mabel's Labels website is easy to use, fast and offers you payment via Credit Card or PayPal.  The Ultimate Back to School Combo comes in a choice of 4 solid colours and over 40 multicoloured designs.  The combo includes 40 Skinny Minis, 50 Tag Mates, 16 shoe labels, and 2 teeny tags.  Even with twins this combo has enough tags to outfit our family for this school year.
Fabulous features of these labels:
Skinny-Minis™ are dishwasher/microwave safe and UV resistant
Tag Mates™ are laundry safe and UV resistant
Shoe Labels and Teeny Tags™ are waterproof and UV resistant
Satisfaction guaranteed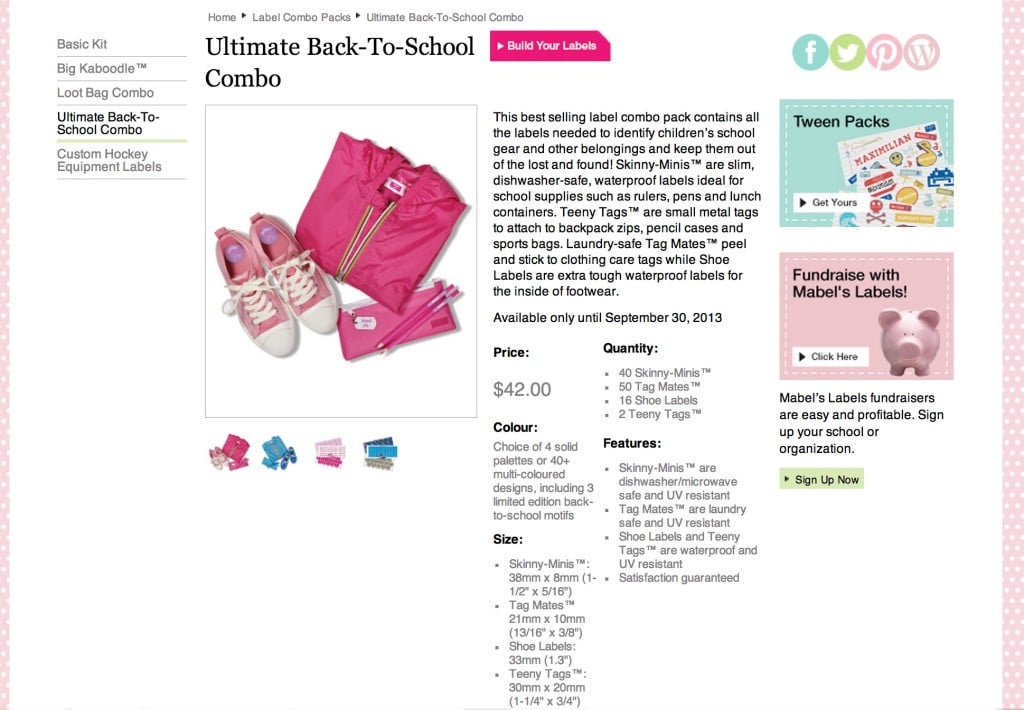 I'm really excited to receive my labels with adorable red fire trucks for my boys.  How cute are they?
What do you have left to buy for Back to School?