With our garden at its peak we are creating lots of recipes with fresh ingredients full of flavour, bright colours and high nutrient density.  One of our favourite meals is to make a quick pasta with an easy homemade sauce using fresh tomatoes, basil and olive oil.  It is a meal my husband and I love and one that we modify slightly for our kids. We hope you'll enjoy it as much as we do!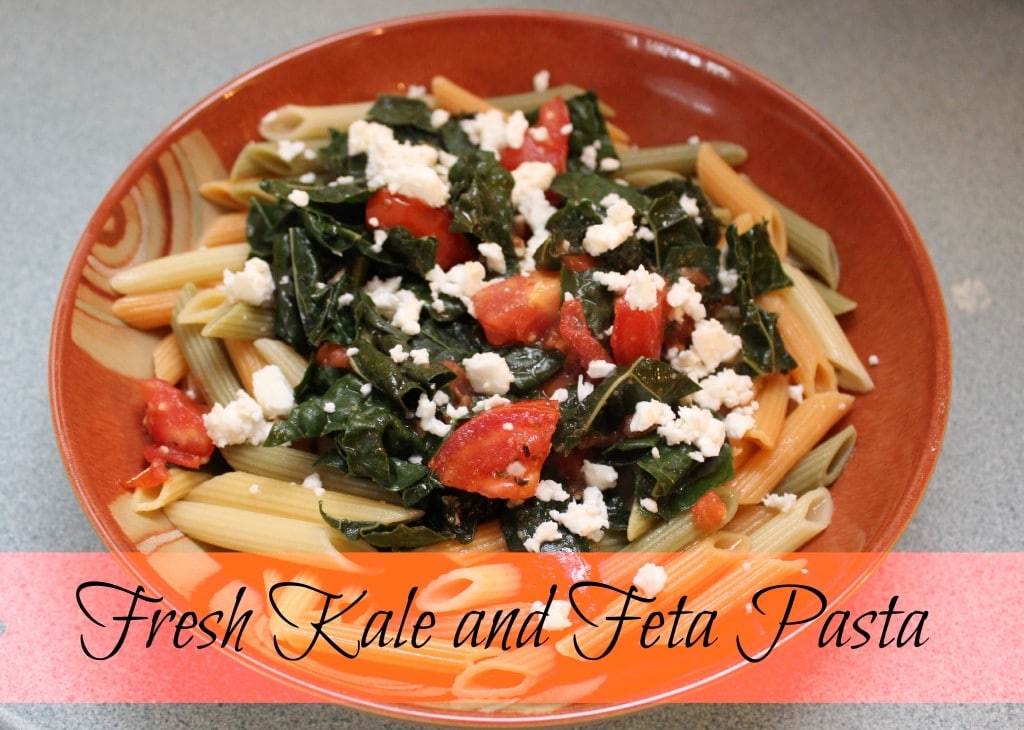 I used a box of pasta for this recipe but you could easily use your favourite fresh pasta.  Just remember to adjust your cooking time for fresh pasta.  You can also substitute any leafy green like spinach or swiss chard for the kale in this recipe.  Buon Appetito!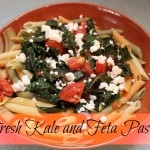 Fresh Kale and Feta Pasta
An easy, flavourful pasta loaded with fresh ingredients
Ingredients
Bunch for fresh Kale washed

deveined and chopped

2-3

large tomatoes chopped

1

garlic clove minced

1/2

cup

olive oil

4

large leaves of basil thinly sliced

1

cup

feta cheese crumbled

1

box of pasta ( /or fresh pasta

Salt and Pepper to taste
Instructions
In a large frying pan or skillet add oil, garlic and tomatoes and sauté on medium heat till soft. Stir often to ensure garlic does not burn.

Meanwhile, in a large pot of boiling water, add kale and cook for 3-4 minutes (until a bright green and tender)

Remove kale from water with a slotted spoon and add to the tomato mixture. Allow to simmer on low until pasta is cooked.

Add pasta to the water the kale was boiled in and cook until al dente.

Drain pasta and place in a bowl.

Top with tomato and kale mixture.

Add salt and pepper and top with crumbled feta.