We stayed at the Homewood Suites London Ontario  the night before we attended Day Out with Thomas in St. Thomas, ON.  Our family loves staying at Homewood Suites for many reasons.  We love the space, the design and functionality of their rooms and the delicious free breakfast!  Plus, the staff at Homewood Suites are always so friendly, and helpful and this Homewood Suites was no exception.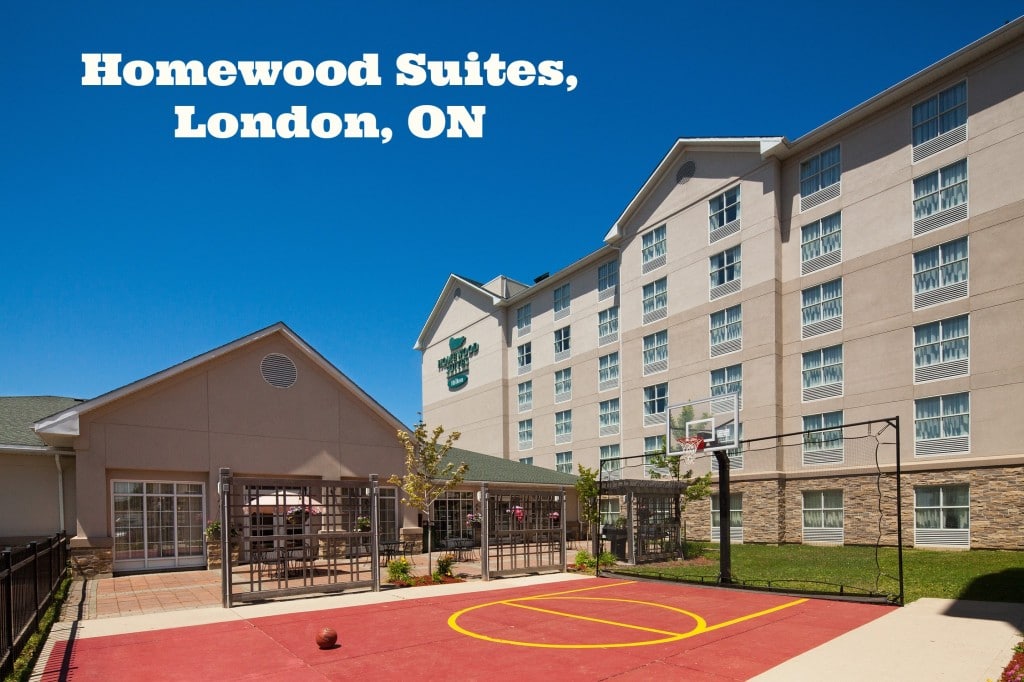 Even though the hotel was packed with kids going to Day Out with Thomas and families there for a baseball tournament the staff still went out of their way to be helpful and welcoming.  The only challenge we found was breakfast – it was chaos!  With so many kids there it was challenging to get our food and find a table to sit at.  When I asked the Manager On Duty they said it was abnormally busy and not a concern for future stays.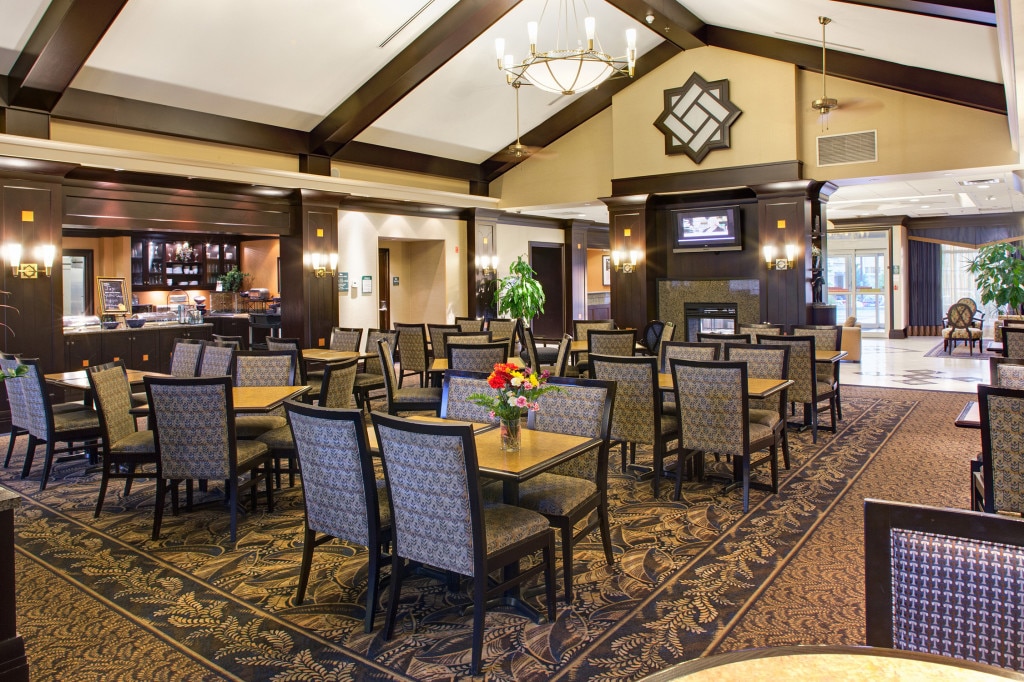 Our room was large with a small kitchen, a living room and a big bedroom with bathroom.  I loved that the sink was outside of the area where the toilet and shower were – this always makes it easier to get ready in the morning with a family all needing in the bathroom at the same time.  I also loved how quiet the room was.  Even with a packed hotel filled with kids we didn't hear any noise in our room.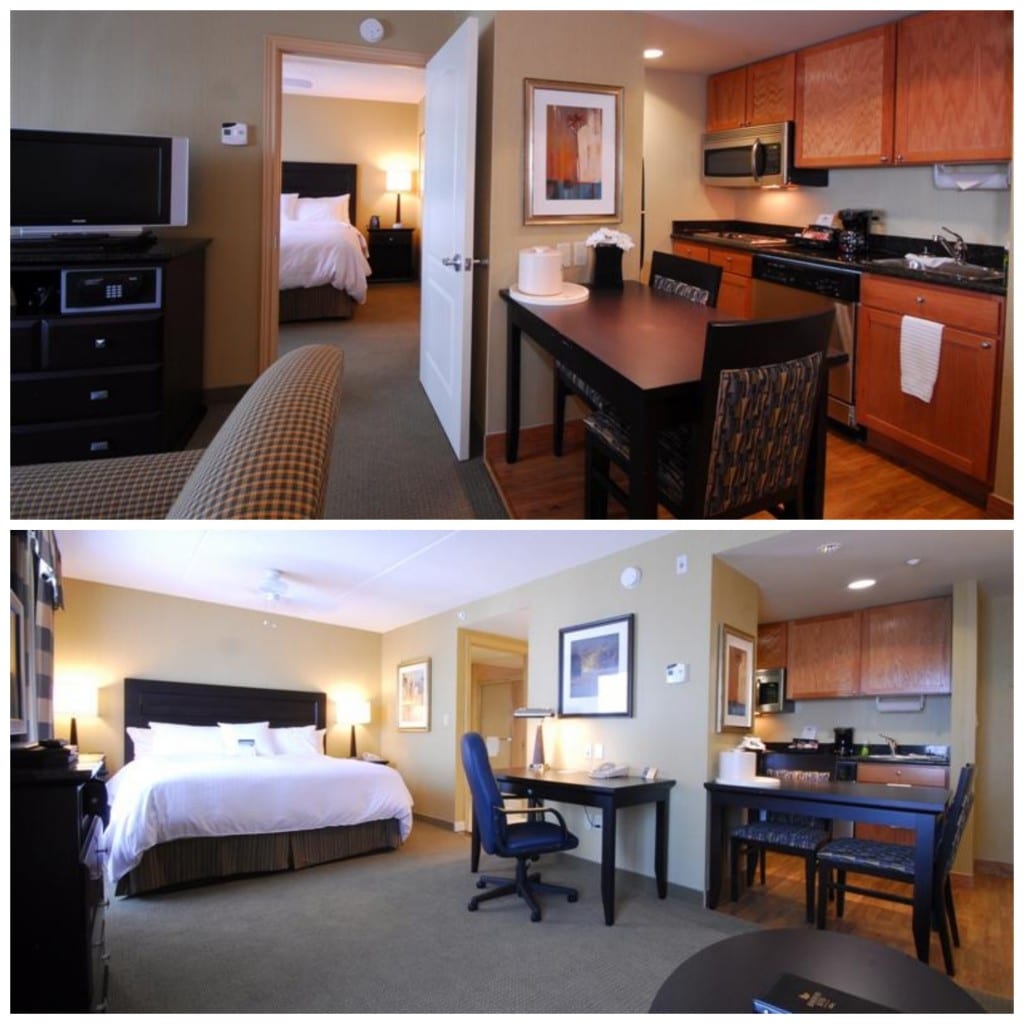 The hotel had a wonderful workout space, pool and offers complimentary dinner and drinks Monday-Thursday evenings and breakfast 7 days a week. With a fully equipped kitchen there  are plenty of options for families.  In addition to these amenities, Wi-fi is complimentary and fast and complimentary grocery shopping is also available at this hotel.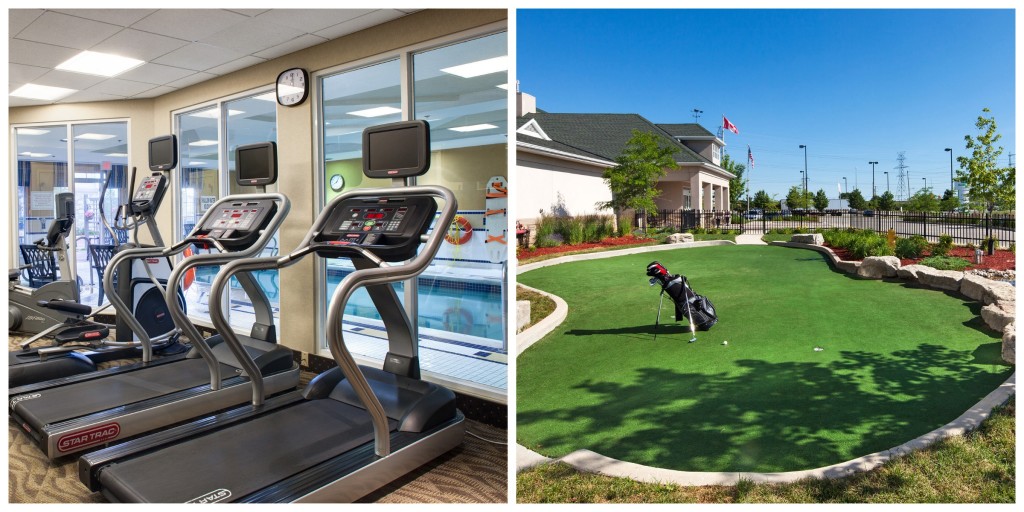 Unfortunately our stay at the Homewood Suites London Ontario was short, it was a wonderful stay and we look forward to returning to this hotel the next time we are in London, ON. We would highly recommend it.