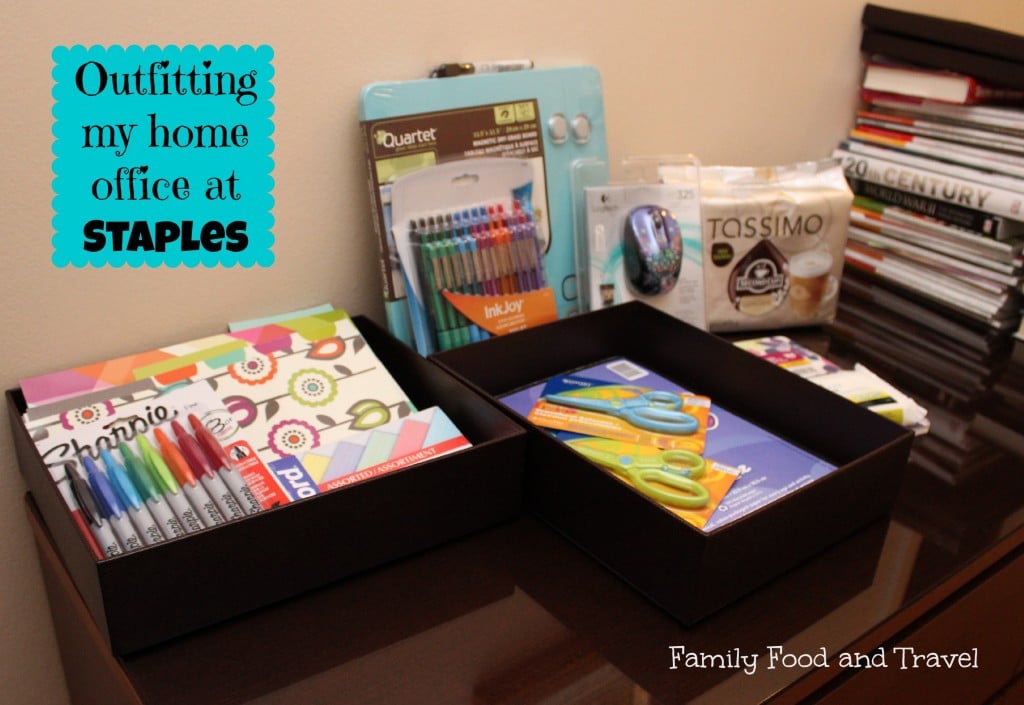 Office supplies are one of my favourite things in the world.  They are colourful, fun, and I use them everyday.  I am always looking for new options for organization, and fun ideas to make my work space more beautiful.  I pick up office supplies in lots of places, but my absolute favourite is Staples.  When I was asked to review their office supplies and do a shop there I jumped at the chance!
The photo above shows all of my purchases. Look at all of the home office supplies I got for under $150! 
2 Martha Stewart Home Office boxes
Sharpie Markers
3 pack of designer file folders
Large coloured index cards
Papermate Ink Joy pens (love these and all the fun colours!)
Construction Paper (see below)
2 pairs of Preschool scissors (to keep the boys busy while I work)
A magnetic board
Tassimo Second Cup Lattes (you can't work without coffee!)
Coiled Agenda
Monitor Wipes
Logitech Wireless Mouse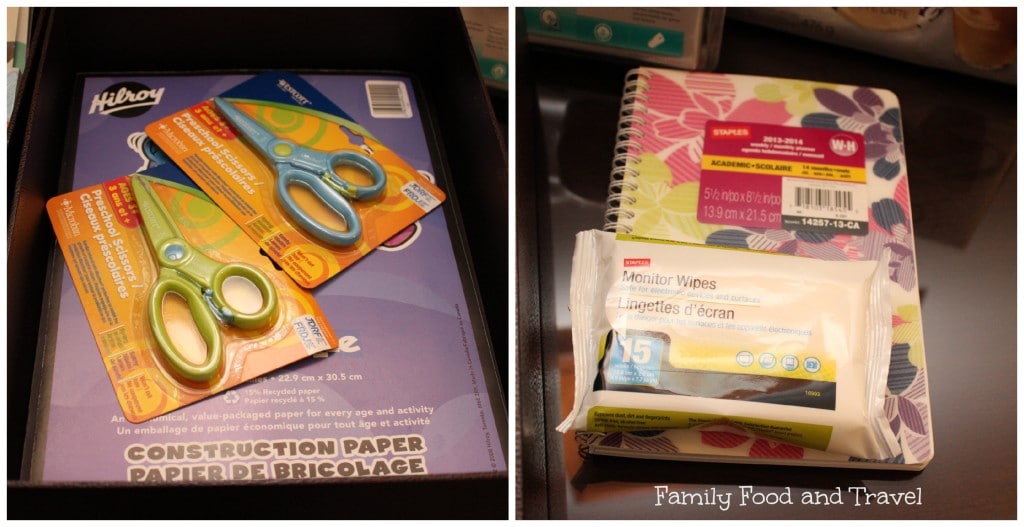 I love the value of the items I got and with three big bags of loot I was excited to get home and organize them.  I have a shortage of drawers so the boxes from the Martha Stewart Home Office line were essential for storing everything I purchased.  Here is what my purchases look like stored away.  Perfect for a clean, crisp look.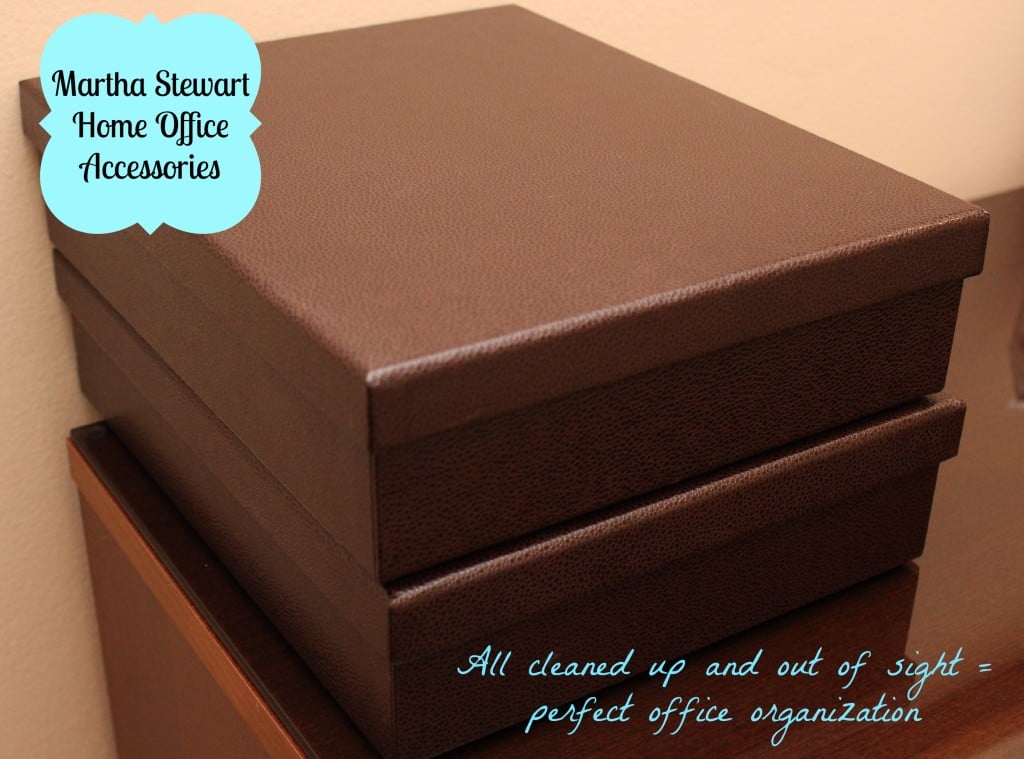 I love these boxes so much I am going to go back and purchase more so that I can use them to store the boys' artwork etc.  Love them!  Looking for office supplies – I would absolutely recommend Staples.
What are your favourite office supplies?