Are you and your family excited about the upcoming release of the movie Epic on DVD and Blu-Ray?  With an August 20th release date, the movie's arrival is just around the corner.  What better way to celebrate than enjoying this fabulous activity sheets, experiments and a make-your-own hummingbird feeder!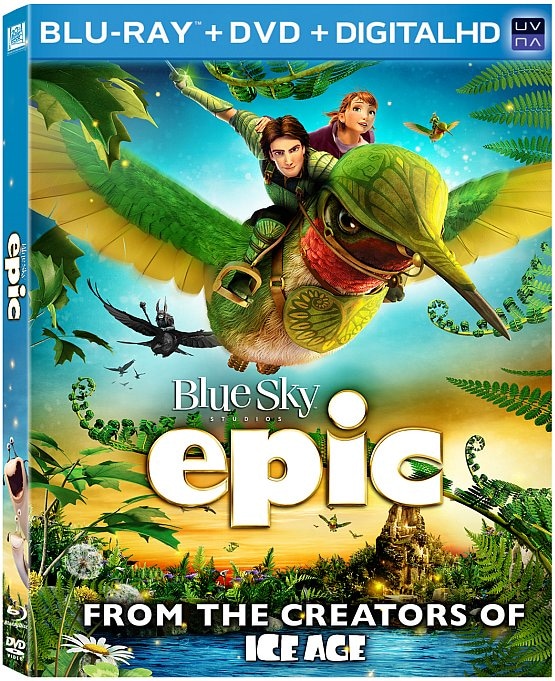 Printable Epic Activity Sheets, Experiments and Colouring Pages
Click on the image to enlarge and right click to save and print.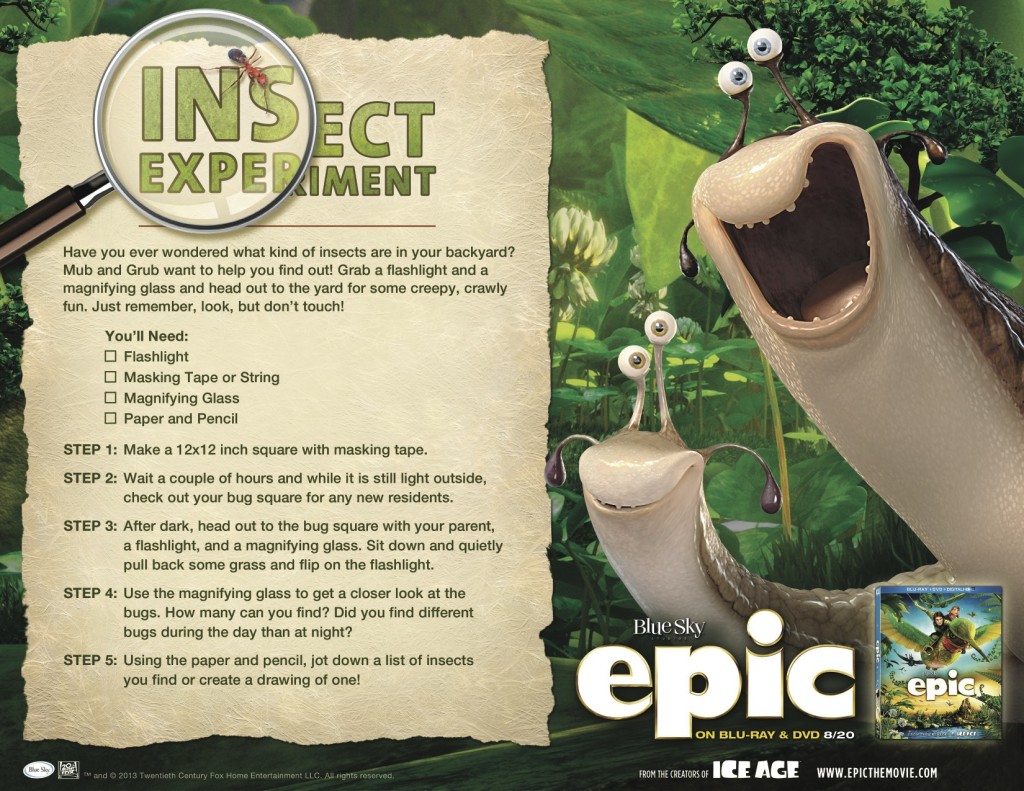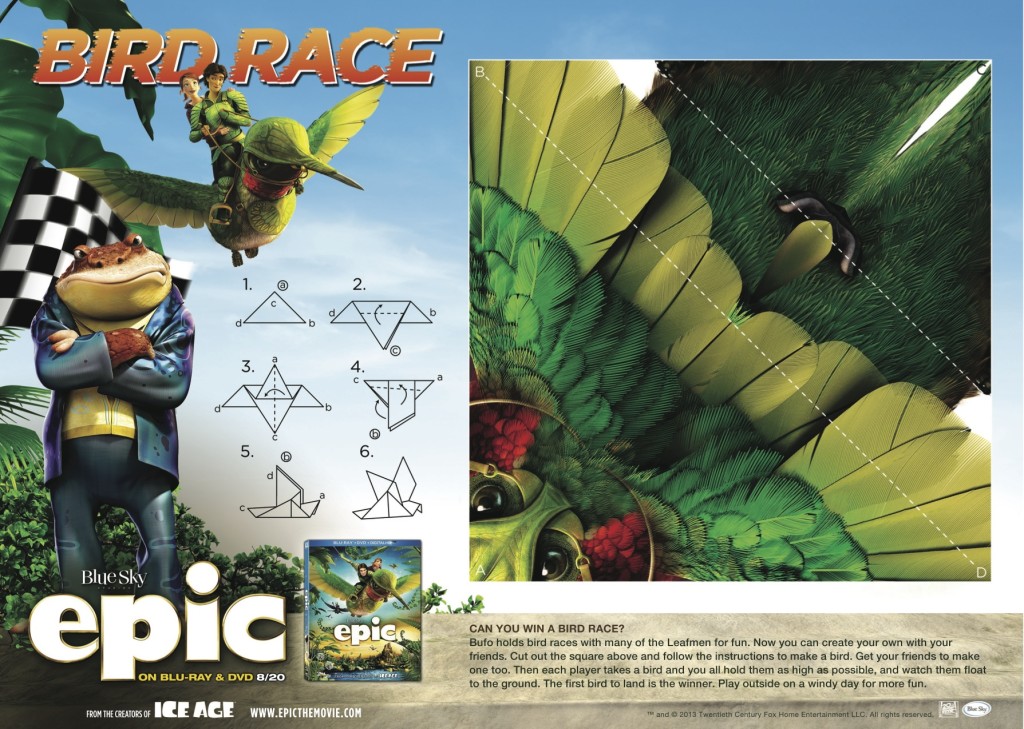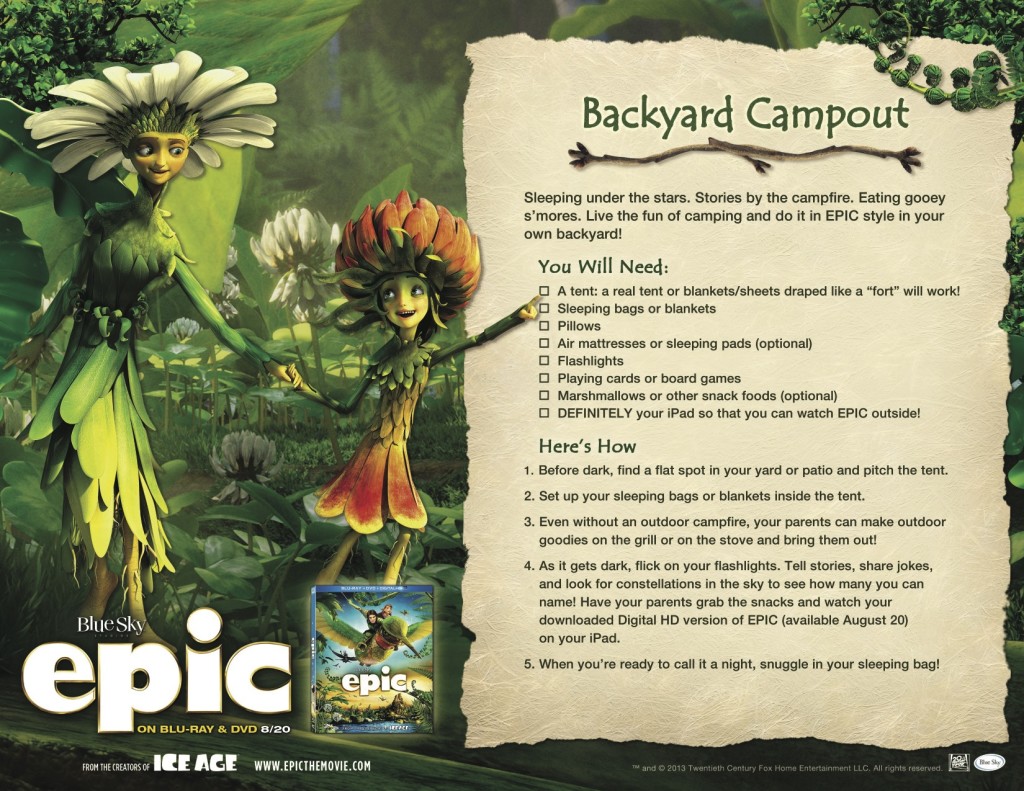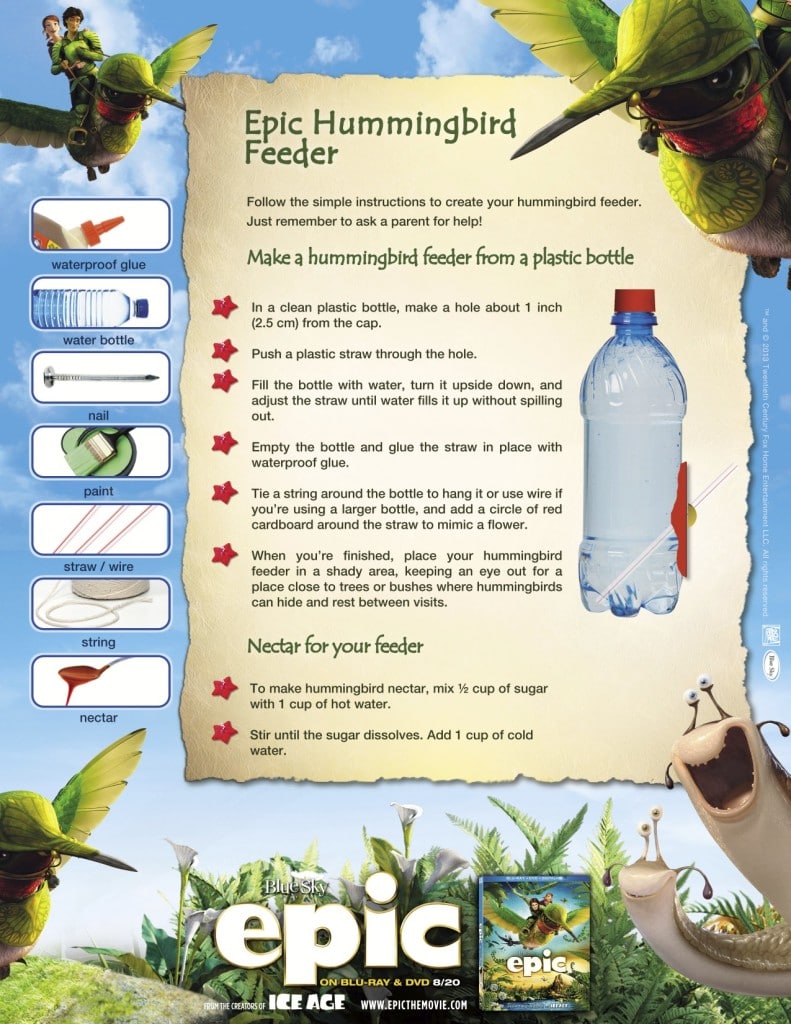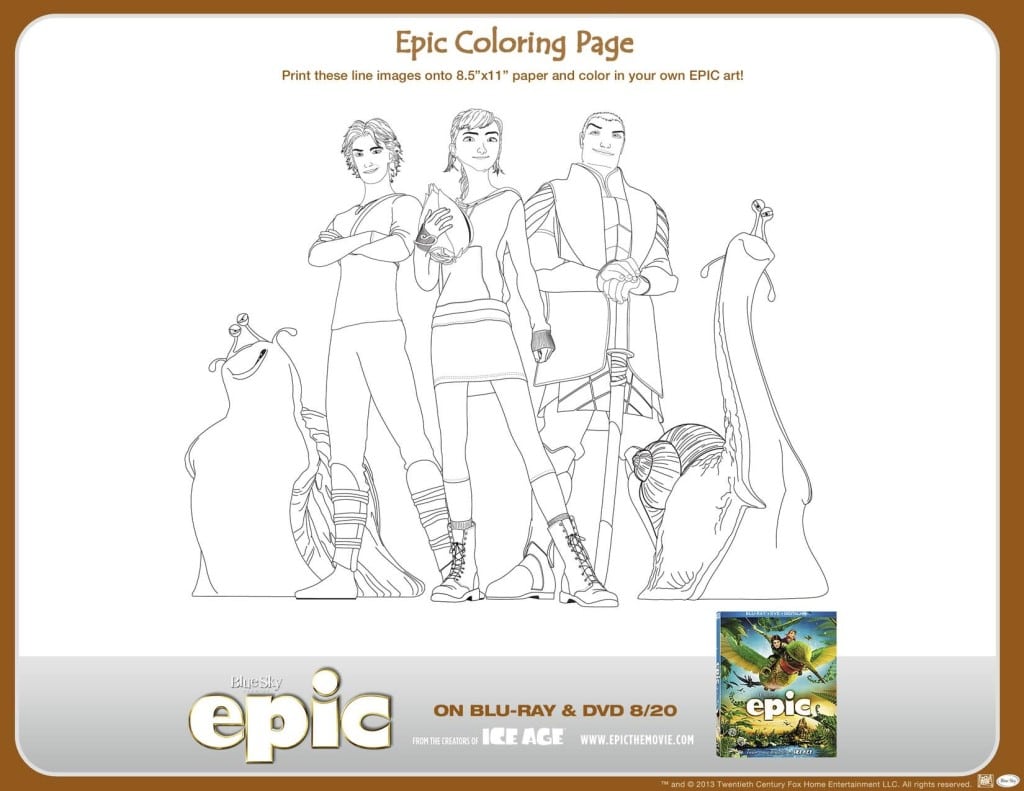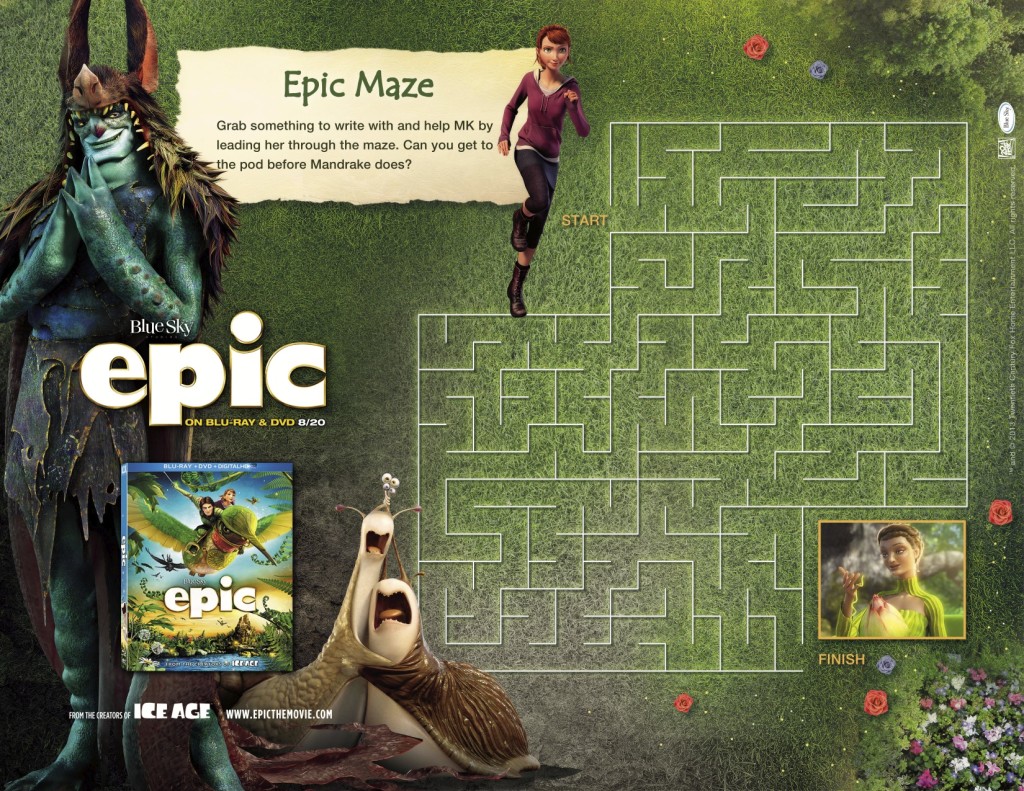 I love the variety in these printables – there's activities for outside (backyard camping, insect identification, make-your-own hummingbird feeder) and rainy day activities (maze, colouring sheets, bird race) there is something for everyone and everyday.
From 20th Century Fox:
"From the creators of Ice Age, the year's funniest, most exhilarating animated adventure comes home as EPIC debuts on Blu-ray Combo Pack, Deluxe Edition Blu-ray, and DVD this August 20 from Twentieth Century Fox Home Entertainment. Directed by Chris Wedge (The Ice Age Franchise) and featuring an amazing voice cast including Colin Farrell, Amanda Seyfried, Christoph Waltz, Jason Sudeikis, Steven Tyler, Pitbull, and Beyoncé, the blockbuster film comes home just in time to help families become one with nature and end the summer in Epic style.
Queen Tara (Beyoncé Knowles), to help the "Leafmen" save their existence – and ours – from evil warriors. The whole family will love this fast-paced thrill-ride, with its astonishing animation and all-star voice cast that includes Colin Farrell, Oscar® Winner Christoph Waltz, and Steven Tyler!"
Follow the movie on Facebook, Twitter and YouTube
Look for my review of Epic and more activity sheets coming very soon!