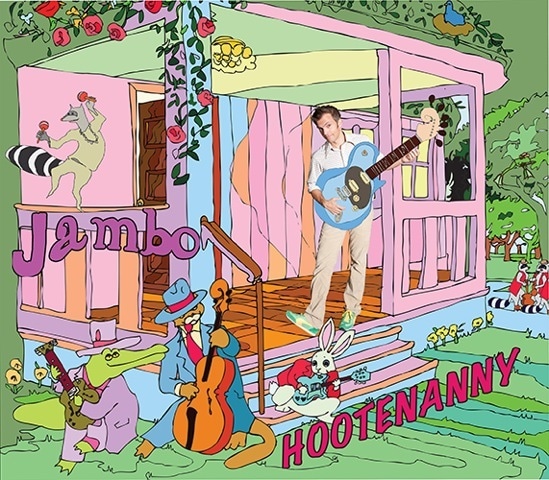 "One part Mississippi Delta, one part New Orleans street corner, and one part Chicago juke joint, Jambo is known for its funky, feel-good groves, outstanding musicianship, and dynamic, kid-friendly, positive songs."
I couldn't agree more!  From the first listen of Hootenanny I was hooked.  My boys loved the beat and changes in tempo and pretty soon we were humming along to the tunes.  We've listened to it in our playroom and today took the CD for a short road trip.  Such great music for kids. It was no surprise to hear that Hootenanny, was named one of the year's best kids' albums inPeople magazine's July 22 issue!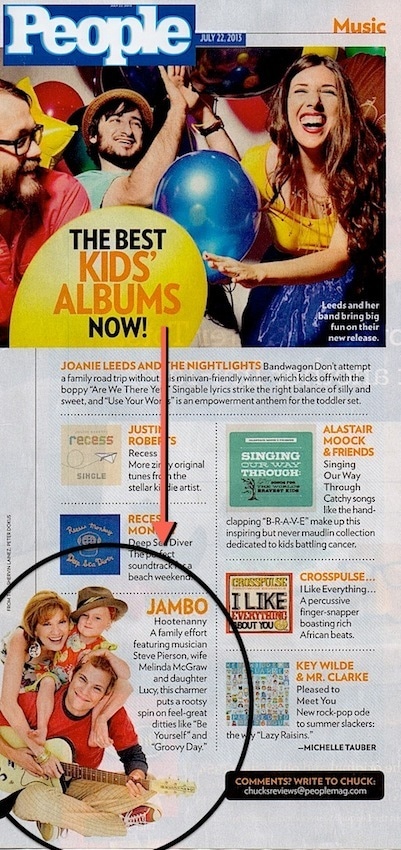 I really loved the variety of instruments on the CD – from guitar to banjo to bass and keyboards, I felt my kids were getting exposed to a variety of sounds and rhythms.  Our favorite on the CD  "Be Yourself" a great tune with a wonderful message of acceptance.
Hootenanny is intended for kids 4-9 (my 3 year olds loved it!) and retails for around $14.95.