On our road through through the Eastern U.S. we were looking for something to do around Knoxville, TN with our 3 year olds.  We had only a morning and we wanted to make the most of it.  We asked the front desk clerk at our hotel (Hilton Garden Inn Knoxville) and he suggested going to Gatlinburg.  I naively had never heard of Gatlinburg (I am now embarrassed to say that!) but I knew that I wanted to take the boys somewhere we could have a meal, walk around and enjoy a morning out of the car.  So, I took the brochures to our room and browsed through them.  Intriqued about all there was to offer and the lure of seeing the Smoky Mountains I spent some time online checking it out.  I was sold – it looked perfect.
The Smoky Mountain region of Tennessee has three regions, with Gatinburg being a small town within it (population 3500).  Gatlinburg is surrounded by the Smokies and has become a much desired tourist destination and mountain resort area.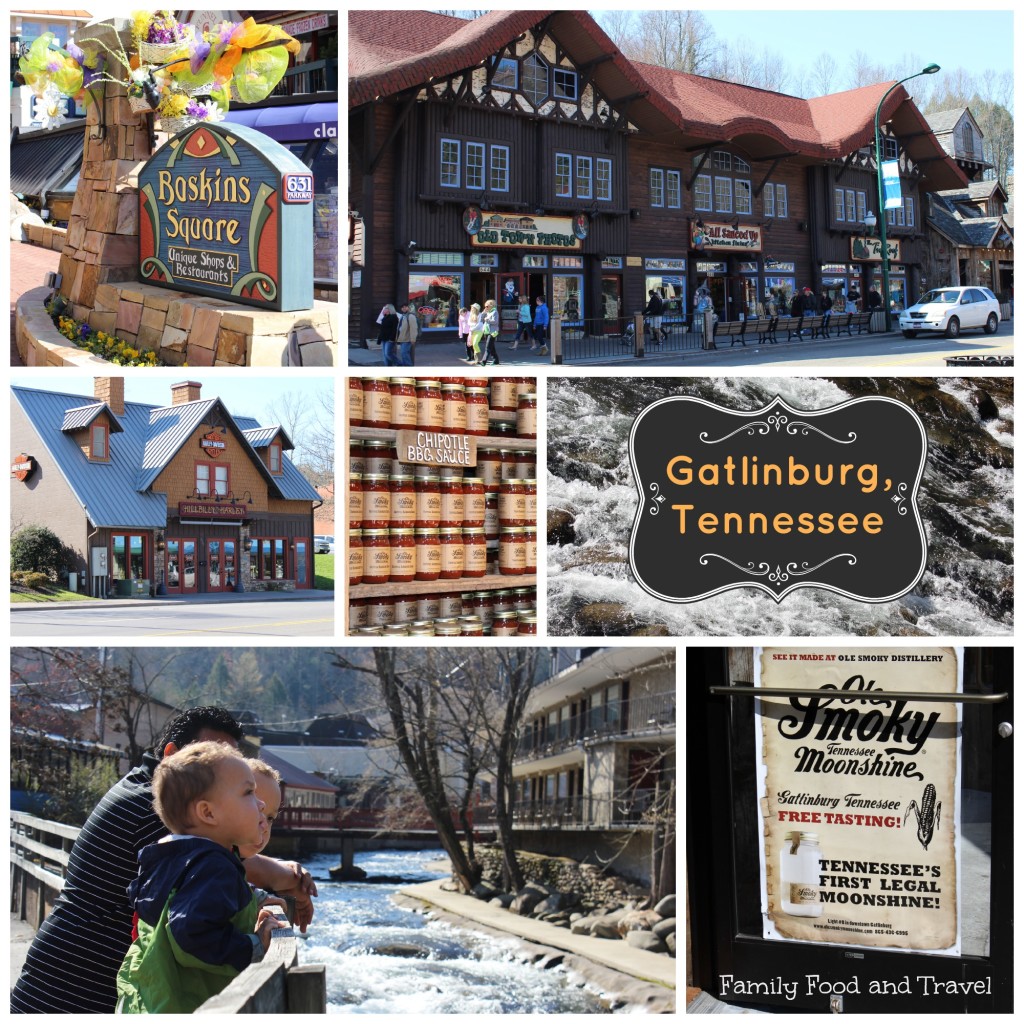 What to do in Gatlinburg Tennessee: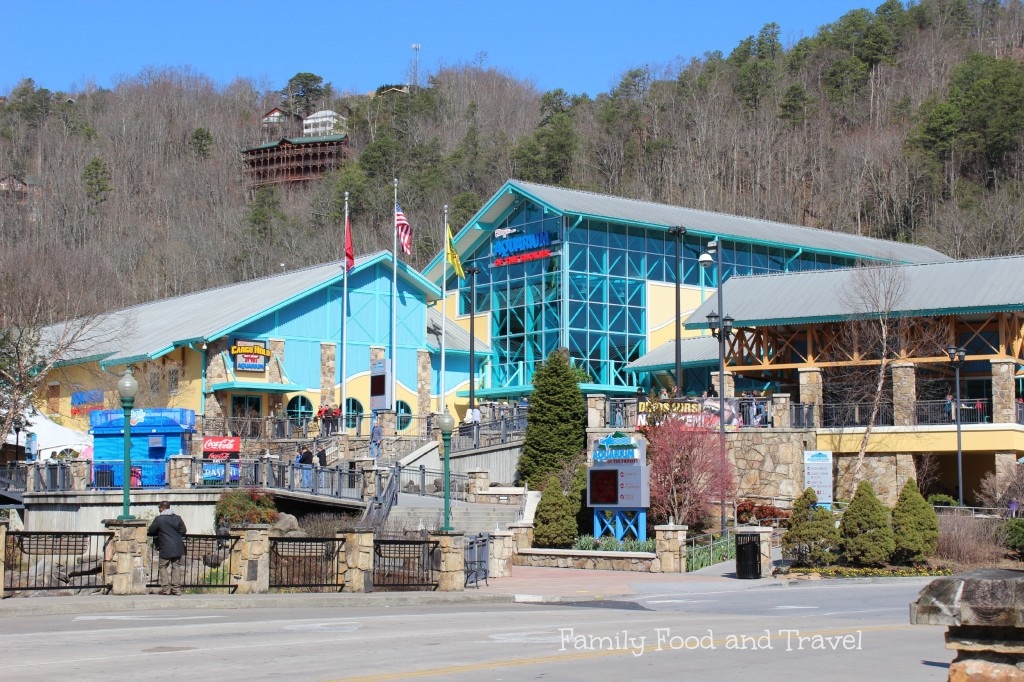 Ripley's Attractions
Ripley's Aquarium of the Smokies Sharks, underwater tunnels, sea turtles, stingray bay and penguin playhouse – there's so much for your family to love.  Once you're done there you can head over to the other Ripley's Attractions including Ripley's Believe it Or Not Odditorium, Mirror Maze and Haunted Adventure.
Enjoy the beautiful surroundings
Smoky Mountains National Park is just one of the places to find natural beauty.  With rivers, streams, rapids and mountains, Gatlinburg is beautiful every season.
Visit neighbouring Pigeon Forge
Pigeon Forge is home to some of the most diverse and wacky attractions.  From Dollywood (Dolly Parton's theme park) to the Titanic Museum and the Hatfield and McCoy dinner and show there is really something for everyone.
Get Married
Gatinburg (Sevierville andPigeon Forge) hostsmore that 10 000 weddings each year making it a premier wedding destination.
Shop and Eat
While in Gatlinburg we enjoyed some of the local favourites – Karmelkorn popcorn (since 1961) and a wonderful little area called The Village as well as Ben & Jerry's.  The best thing that we ate in Gatlinburg were the fresh donuts at The Donut Friar in the Village shops.  The donuts there were absolutely the most amazing donuts I have ever had.  We were in a rush so took our donuts to go for the next leg of our road trip.  So glad we didn't try them till we were in the car, or I would have probably gone back to get a lot more!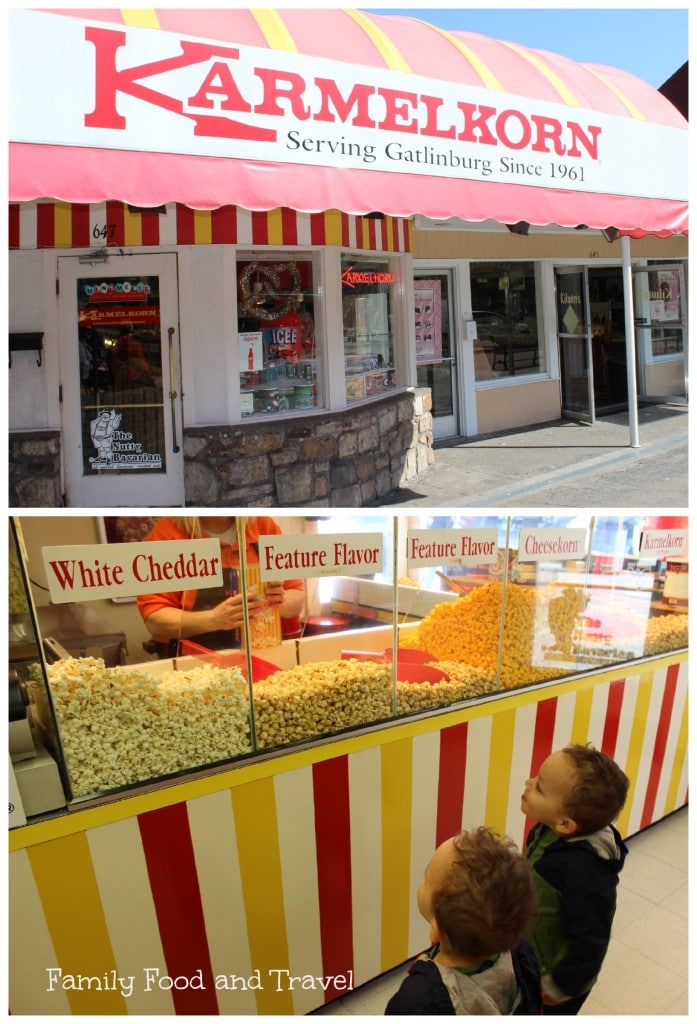 We loved our time in Gatlinburg, even though it was far too short.  The scenery was beautiful in March so it must be spectacular in prime seasons.  There is certainly lots to do, but there are definitely a lot of tourists so if you like quiet, I would recommend staying outside of the main area.  In many ways Gatlinburg reminded me of Niagara Falls, Canada with lots of touristy things, strange attractions and lots and lots of people, but that was where the similarities ended.
Looking forward to going back and exploring more of Gatlinburg and Pigeon Forge – great family friendly destinations.
Disclosure:  I was not compensated in anyway for the post.  As always, all opinions are 100% my own.